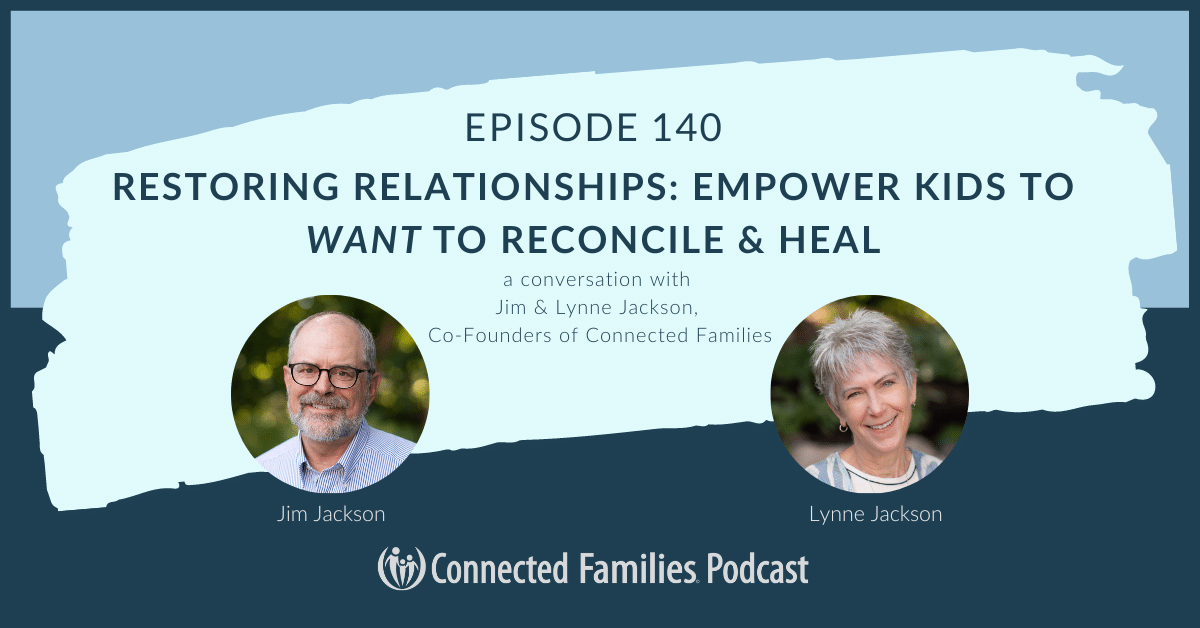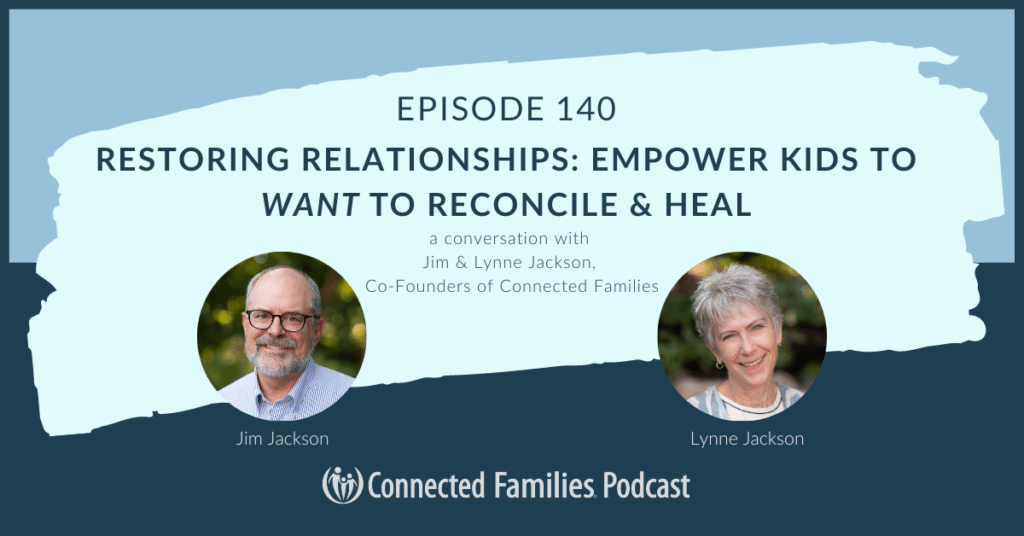 Have you wondered if there is anything you can do to be proactive about the inevitable conflicts in your home? Many parents just want the fighting to stop, but what if you focused instead on restoring relationships? Jesus completed the ultimate restoration through the cross, and as you value this wonderful restoration, you can begin to bring peace and joy to your family.
In today's podcast, Jim and Lynne Jackson (Connected Families Co-Founders) join Stacy Bellward (podcast host) for a conversation about building the value of restoration in your family. Jim and Lynne are passionate about this topic and use scripture and their own experiences to offer a hope-filled picture of reconciliation for families.
In this podcast you'll discover:
how to develop a mindset of reconciliation that is rooted in Jesus Christ
the importance of modeling restoration in your own relationships
practical ideas you can use in the midst of conflict to show Christ's gentleness and compassion
why joy is the key difference between solving problems and restoration
ways you can proactively prepare for restoring relationships in the future
Thanks for listening to today's podcast. Check out our website for more resources to support your parenting, and don't forget to reach out if you have questions. We are a listener-supported podcast, so your donation fuels our work! It is our joy to walk the parenting journey with you as you parent your kids in God's grace and truth.
Mentioned in this podcast:
---
Related Posts
Podcast: Play in new window | Download | Embed