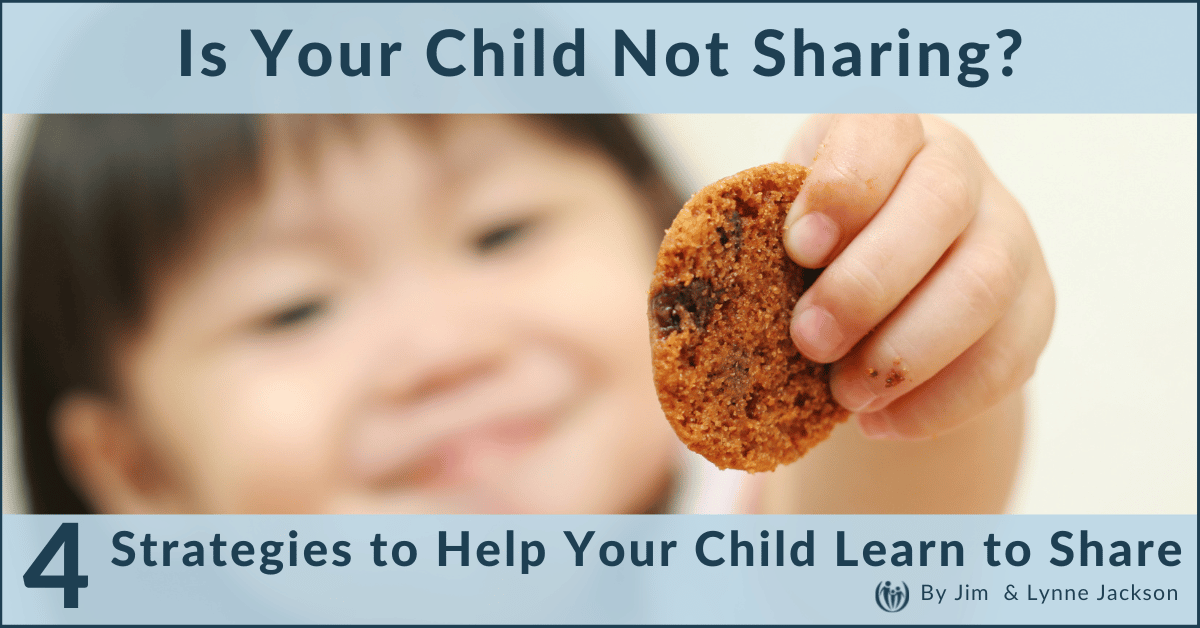 Left to their own devices, toddlers form "rules of possession" that can last a lifetime if not understood and addressed by parents. Does this list look familiar?
If I like it, it's mine.


If it's in my hand, it's mine.

If I can take it from you, it's mine.

If I had it a little while ago, it's mine.

If it's mine, it must never appear to be yours in any way.
Forcing kids to share robs them of the joy of sharing. However, cultivating joy in sharing leads to true generosity. This road of nurturing generosity is a slow process of building a life-long value. So be patient with your kids and yourself!
Armed with the guiding insights and proactive strategies below, you'll be able to help your children learn to value and even enjoy sharing!

Three Guiding Insights:
1) We are all selfish!
Let's face it, we grown-ups can be just as selfish as our kiddos. We just know how to shine it up better. Do we readily share our cars, our boats, our mowers, or our prize possessions? When we do it's often with an unspoken "you break it, you replace it" clause, or an "I'll scratch your back if you remember to scratch mine later" sort of attitude. We might even "keep track" to make sure the score stays even. Honesty about this helps us be more graceful with our struggling kids AND inclined to be better examples of sharing.
2) Forced "sharing" grows resentment and selfishness, not generosity.
Our good intentions to teach sharing can cause us to say things like, "You share with your sister or I'm taking that toy away." "If you don't let your little brother play too, you can't have friends over." The messages underneath this approach are: "It's no fun to share — you wouldn't want to do it, so I have to make you share." This reinforces the belief that sharing is a frustrating obligation. Even though it may make us feel in control for the moment, forcing kids to share most likely grows resentment and more selfishness, not generosity. This insight helps us let go of our need to control outward behavior.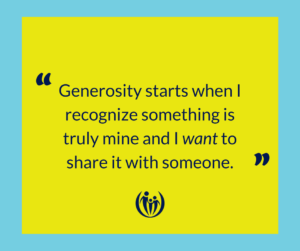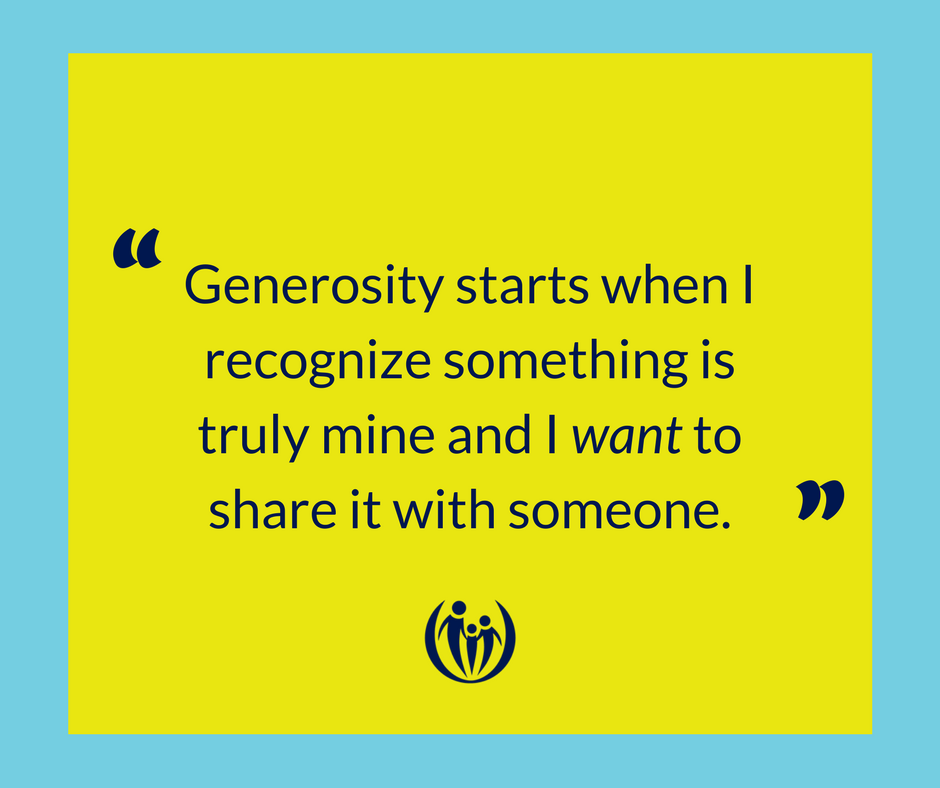 3) Jesus always focused on inner heart over outward behavior.
I'm guessing Jesus would have considered "forced sharing" an oxymoron, and nothing more than intimidated compliance. If kids never see toys as their own, they can't share them, they can only play together with something controlled by an adult. Generosity starts when I recognize something is truly mine and I want to share it with someone.
Consider:
What might my kids be learning about sharing from my example?
What might they be learning from how I respond to them when sharing is difficult?
If forced sharing doesn't work….what does? Read more to find out.