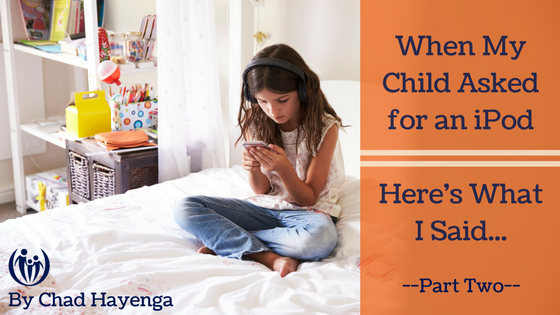 Last week I wrote about how my junior high daughter creatively and proactively asked for an iPod by preparing a well-thought-out list of answers to concerns she thought I might have. Here's the rest of the story!
My daughter's proactive list was a breath of fresh air and showed me a growing capacity in her to think more broadly about the impact of purchasing the iPod. Her pleasant, non-demanding tone was another sign of her maturity and thoughtful processing of the situation.
Some parents may believe that asking for the iPod in such an impressive manner should gain her access to it immediately. She deserves it, right? Others may view it as a form of my daughter manipulating me to get what she really wanted and saying yes will only mean more of this new "tactic".
But here's what happened in our situation: