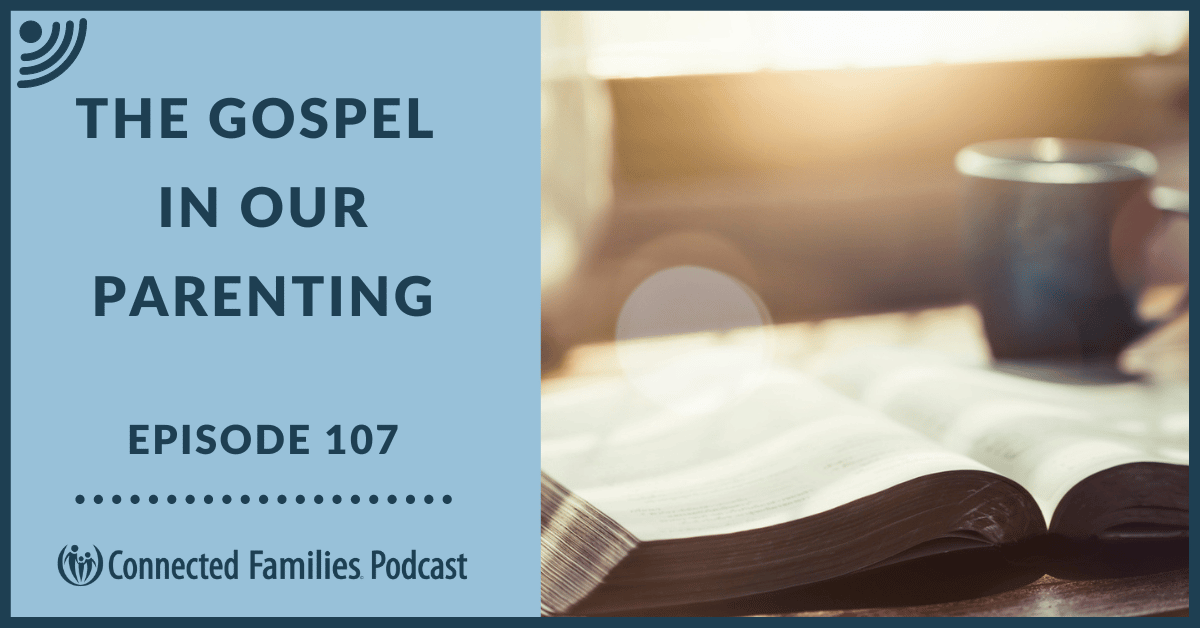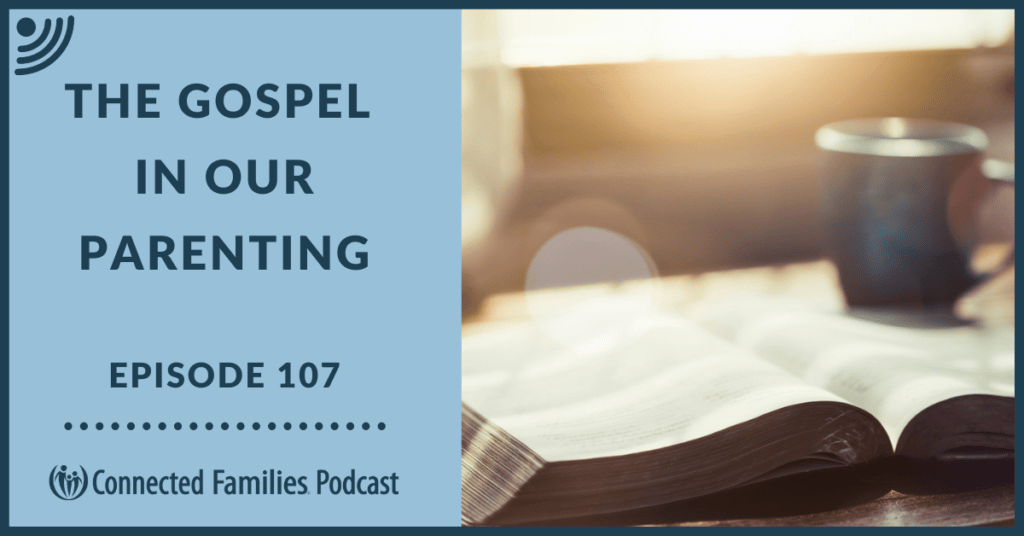 What difference does the gospel make in our lives? In our parenting?
The message of God's love communicates the unconditional truth that each of us has been made in the image of God. Our connection with Jesus brings hope and transformation to every area of our lives.
The love and grace of God is the source of everything we do at Connected Families. One of the things that sets us apart is that we work to make scripture practical for parents. The Bible is our sure foundation and the first resource we consider in our teaching.
We can live rooted and grounded in Jesus and put our trust in Him instead of the outcomes we're looking for with our children. We can build our identity as redeemed children of God, bestowed with every spiritual blessing and created for God's purpose and design. This abundant life in Christ then pours out and blesses those around us, especially our children!
In this podcast:
In today's podcast, you will discover how the gospel is infused into the first three levels of our Framework:
"You are SAFE with me." Jesus is there to help you when you feel anxious or overwhelmed. He can help you explore, "What's going on in me?" In Christ, you have the ability to be ok, even when your kids are not ok, because your identity is in Jesus.
"You are LOVED no matter what." Neither you nor your child has to do something or change before Jesus loves you. Misbehavior is the golden opportunity to show unconditional love to your kids.
"You are CALLED and CAPABLE." The deeper you are able to receive God's grace and truth for yourself, the more peace and confidence you can embrace as you coach your kids. God will partner with you as you help them grow in His purpose for their life.
Helpful resources mentioned in this podcast:
---
What are your parenting strengths?
You've got them. Knowing your strengths will help you become the best parent you can be. Knowing your parenting challenges is useful information too. Take our FREE ASSESSMENT.
Podcast: Play in new window | Download | Embed