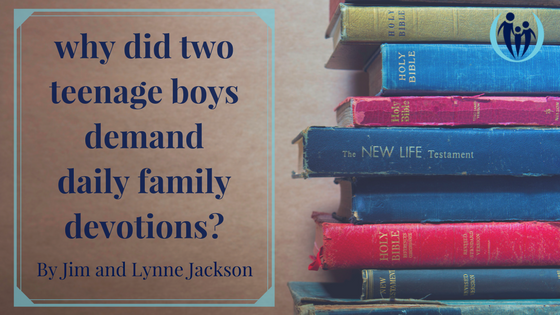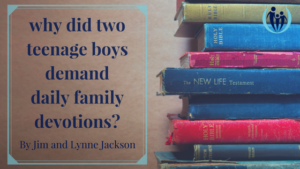 Zeke and Andrew are two teenage boys in a family that started building a tradition of reading the Bible together during Advent when they were pint-sized. Each night they lit the candle, read that day's page from their advent book, and some scripture or a brief devotional. Then they moved the figurines for Mary, Joseph and donkey a tiny bit closer to the manger scene until the last day when baby Jesus was added! Though they are no longer little children, Zeke and Andrew still make sure this remains a nightly tradition at Christmas!
With more kids than ever dropping out of their parents' faith, it's critical for parents to put some traditions in place that the kids will value – and they DO value traditions far more than parents realize.
During Advent (the days leading up to Christmas) is a great time to make some special preparations in your home to welcome Jesus as your special guest. Here are some ideas from three families with kids of different ages who took time together to prepare their hearts to celebrate Jesus' birth.
One: An Advent Launch Party (Youngsters)
On the first Sunday of Advent, Jeana's family sets aside time for a family "Advent Launch" to kick off the season with an energetic celebration! This "launch" day consists of warming up with cocoa and scones, trekking out to their favorite Christmas tree farm, and then heading home to decorate. After dinner, they light the Advent wreath and do a short reading and prayer. Then they gather around to put a family Christmas greeting on their answering machine! (Jeana says, "It's so much fun! We've even had telemarketers leave us a message telling us how much they appreciated our greeting!") After such a joy-filled launch, the kids are eager to light their Advent candles each Sunday and talk more about the meaning of Christmas.
Two: An Extra-Special Mealtime Tradition (School-agers)
Family dinners together are always important at Marc and Nina's house, but they become extra special during Advent. Each night after dinner, Marc slides the circle of Advent candles to the center of the table as daughters Rachel and Joy "discuss" whose turn it is to read from the devotional booklet they picked up at church, and who gets to light which candles. Although they occasionally stumble over hard words (you try saying "Bethlehem Ephrathah" at age 9!), they enjoy reading the Bible verses and short meditations aloud. The whole family loves to sing, so after the reading they choose a favorite Advent or Christmas hymn and sing the first couple verses — however many they know by heart. Then someone volunteers to close in prayer. The whole mealtime ritual builds deeper connection as a family and a richer understanding of Advent.
Three: Bible Trivia (Teenagers)
If you have older kids and want to start an Advent tradition, it may require a little more lively, less ceremonial approach. Jason and Laura had easily distractible teens, so they simply read some Christmas related Bible verses and stories each week at rapid pace, and then played "comprehension trivia" and clapped for the winner. It doesn't have to be long and complicated. If your kids like a good discussion, you can try asking simple open-ended questions – What did you like about this section? Was there anything that seemed confusing? The purpose isn't to get them to believe exactly what you do, but to have some fun with it and let them ask questions as they consider the stories or passages.
For information on the meanings of the Advent candles or readings, check out this thorough page on Advent. Advent candles, wreaths and other supplies are available at Christian bookstores or craft or stationery stores.
Sign up below to receive a weekly dose of encouragement straight to your inbox: