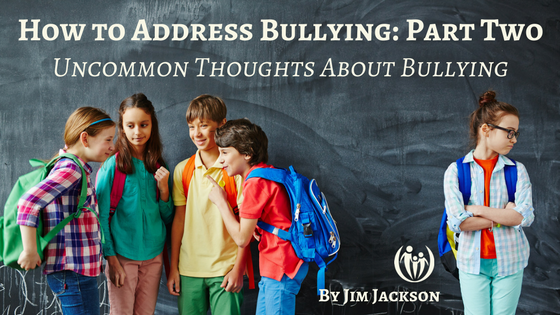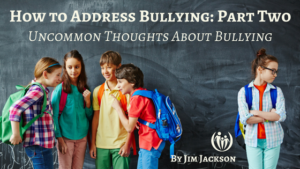 What if we viewed bullying the way Jesus the Christ viewed the aggressive pursuits of Saul the Pharisee? In the story, Jesus' followers have been viciously 'bullied' by Saul. But instead of going after him with the penal code, Jesus is moved by love to go to Saul – with compassion and vision. Jesus recruits Saul to use his talents for good, for the proclaiming of the Gospel Saul had so vehemently bullied. Saul was so impacted by Jesus' approach to the bullying that he changed his name to Paul, and became a zealot of Grace. Paul never bullied God's son again!
What if, instead of defending and seeking "justice" when our kids get bullied, we helped our kids by offering a compassionate response to those who bully them?
When our son got bullied, I asked him what he thought the other boy's life was like. He said the boy plays video games all day long, his mom smokes and yells, and his dad never plays with him. So I called the boy's dad and invited him down for a friendly game of father/son football. The boy was on my team and my son paired with the other dad. I did everything I knew how to do to affirm everyone and worked especially hard to encourage the boy who bullied. He never bullied my son again.
These are not absolute answers. But we cannot help but wonder — what if?
Read part 1 and part 3 to learn more.
Sign up below to receive a weekly dose of encouragement straight to your inbox: