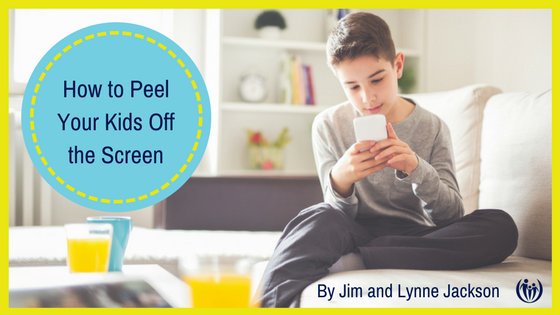 It's halfway through the summer, and you're finding yourself in power struggles over screen time with your kids. "Why can't they simply obey me and get off those stupid screens without whining, complaining, and negotiating? It drives me crazy!" A reasonable question, but there are a couple of key complicating factors:
You're up against a giant. Your "foe" is a whole industry with incredibly brilliant researchers, designers, programmers, and marketers with billions of dollars competing in a contest to "capture the eyeballs" of youth. In a famous statement at the height of MTV's popularity, Bob Pittman said, "We don't shoot for the 14-year-olds, we own them."
Your anxiety and anger are contagious. Because of how powerless parents feel against their children's screen obsessions, they often engage full of anxiety about it ("Will my kid ever get a life, or will he just live in my basement playing video games forever?") and anger ("I'm soooo sick of this fight!"). When kids sense these emotions and judgments, the conflict escalates.
Knowing this, how can you overcome those factors to effectively guide your child?