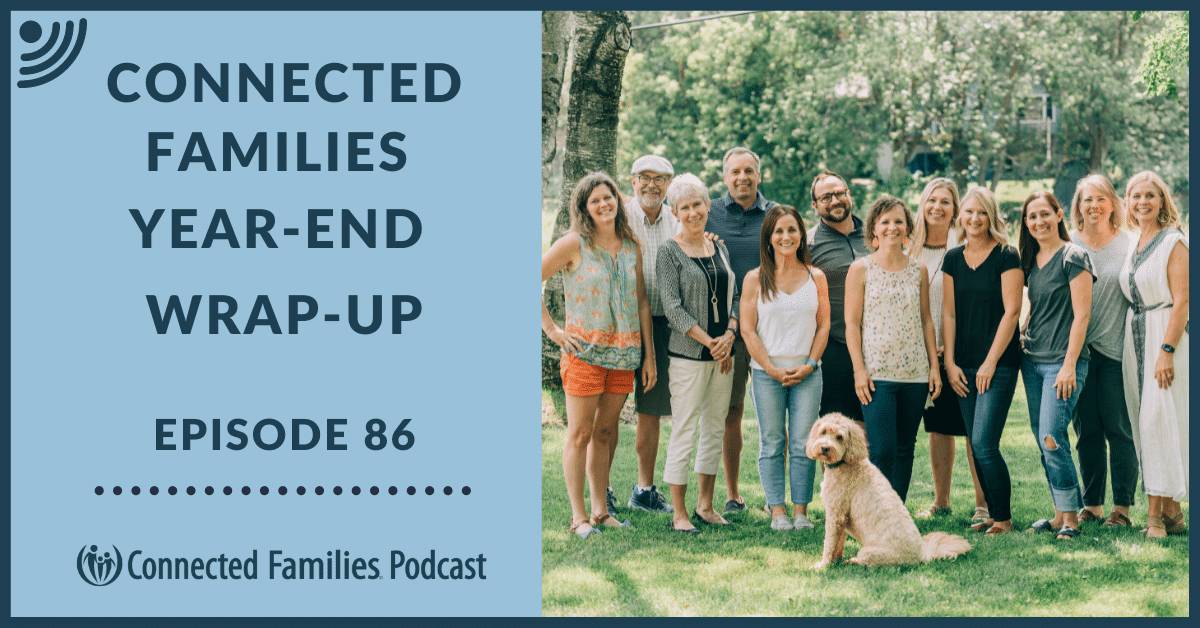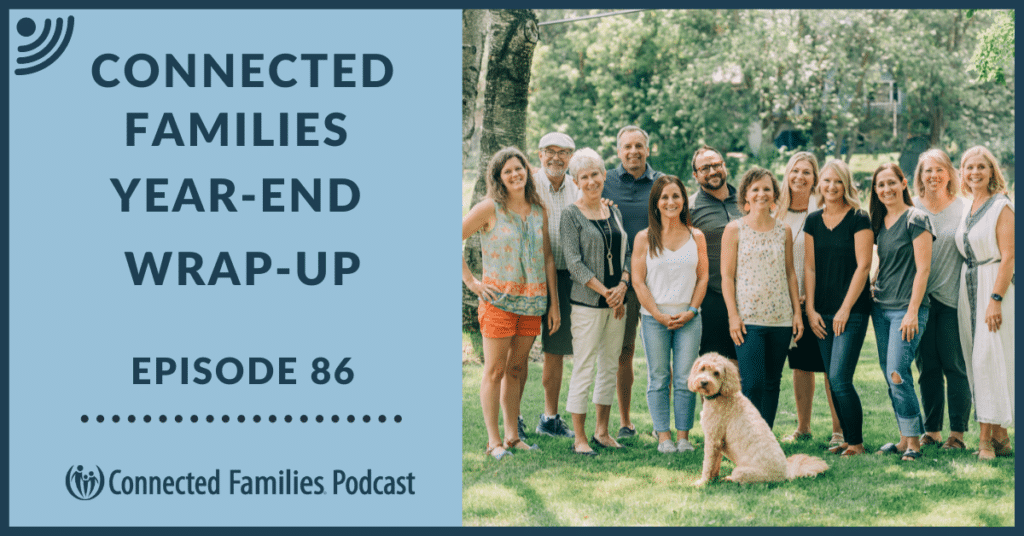 As 2021 soon comes to a close, we hope you will find good things–even something seemingly small!–to be grateful for this past year. And we pray you find encouragement and grace for the new year ahead. This year-end wrap-up will give you an exciting vision of what God might have for Connected Families in the future!
In today's podcast, Stacy Bellward (podcast host) is joined by Jim Jackson (Co-Founder of Connected Families) and Anna Braasch (Connected Families Executive Director) to talk about the many ways God has blessed the Connected Families community this past year. Listen in to hear all the ways God is growing and multiplying the powerful message of Connected Families, and an exciting look at the goals and vision for the future as well.
Standing firm on the foundation of God's love, and building on the Connected Families Framework, we look forward with anticipation to all the ways our community will continue to bring hope to parents and families around the world. None of this would be possible without you and your dedication to continue sharing the grace-filled message of Connected Families in your community and beyond.
Did you know?
As we reflect on this past year, here are some fascinating things you might not know about us:
Connected Families launched a new website this year, making it even easier to find all the fantastic resources you need to lead your family with confidence and grace!
Connected Families was founded nearly 20 years ago, when Jim and Lynne Jackson realized that parents were in need of a more connected parenting approach.
We are currently building relationships within the Chinese community, and working to make our resources available in this community.
Connected Families began implementing a successful business tool called EOS in 2015. This keeps our ministry running with efficiency and accountability. (We believe this tool is an important part of serving you!)
The Connected Families Framework uniquely combines brain science, child development, and scripture.
We have a coaching certification program, and parent coaches from multiple countries around the globe.
Connected Families is here to bring you God's grace and truth, so you can pass on God's grace and truth to your children. Who do you know who needs to hear more about this? Please consider telling your story of how Connected Families has impacted you, and let them know about our helpful resources! In each step of your journey, we are here for you. Contact us and let us know how we can help!
Mentioned in this podcast:
---
Related Posts
Podcast: Play in new window | Download | Embed