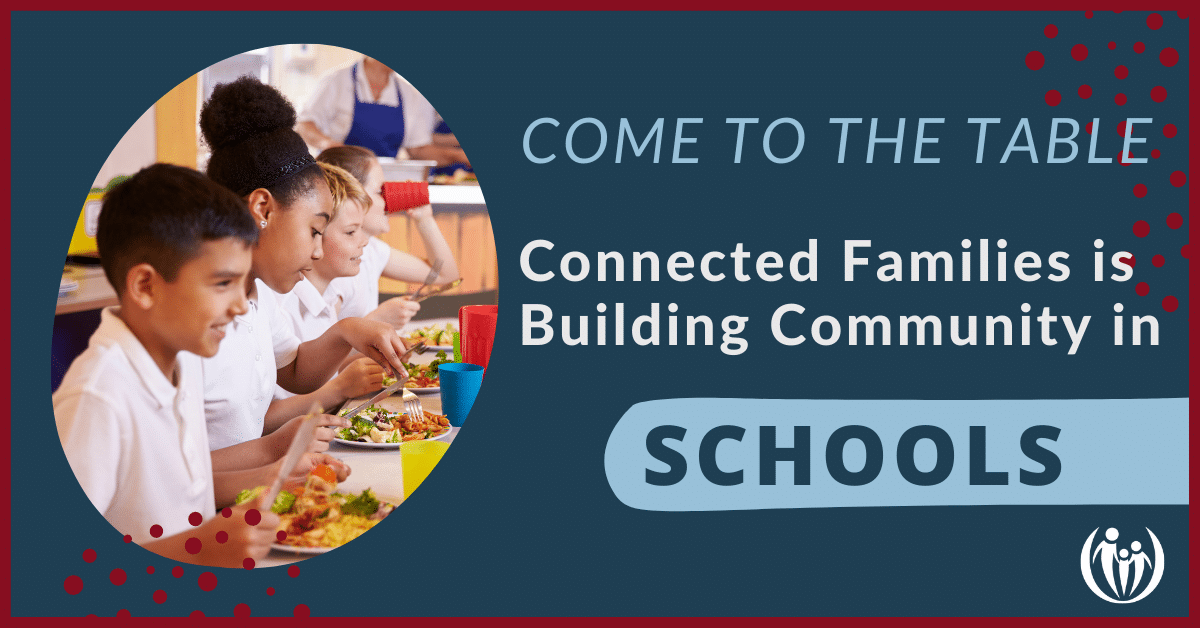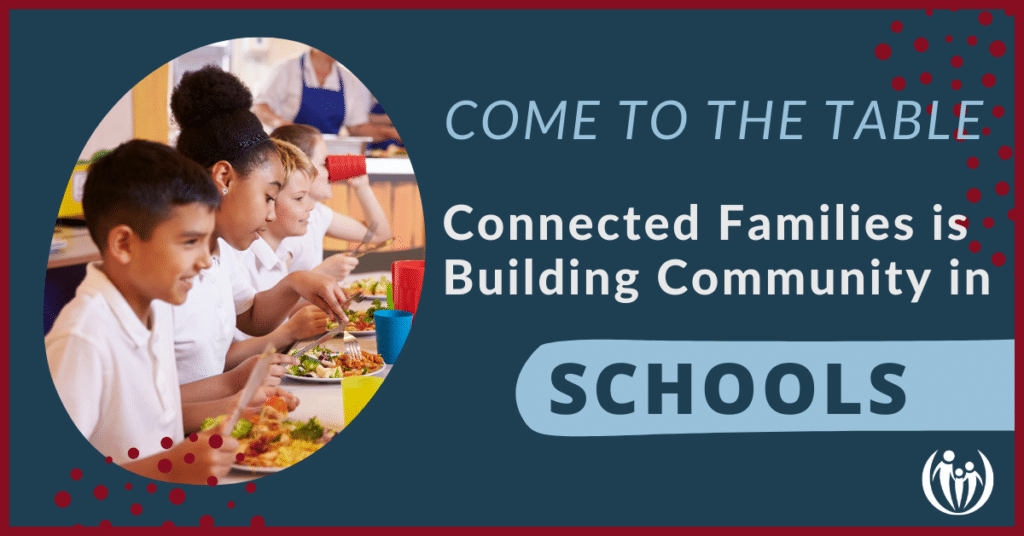 We continue to hear how the Connected Families community has helped parents feel less alone. Have you ever wondered if the resources we offer would be a good fit for your school, small group, non-profit, or extended family? During this year-end fundraising campaign, we are excited to share profiles of how the Connected Families Framework and resources are making an impact in both families and communities. We invite you to the table! We're in this together.
Today we are highlighting the impact of Connected Families building community in schools. You'll be introduced to a charter school in Florida and a preschool in Indiana. Enjoy!
Academy at the Farm (Dade City, FL)
1. Can you tell us a little bit about the Academy at the Farm?
Academy at the Farm began 20 years ago and is located in Dade City, FL. It has a fully operating farm and agriculture program. It's a charter school with 600 students in grades Kindergarten through 8th. I worked in the Exceptional Student Education Department for six years and then as a mentor for 5 years. The school has uniforms and focuses on character.
2. How did you originally hear about Connected Families?
I was online looking for parenting resources. Connecting to a child's heart has always been my passion so when I discovered the Discipline That Connects with Your Child's Heart book I was curious and purchased it. I told the Children's Director at our church about it and suggested we host a workshop led by Jim and Lynne. I'm grateful the church agreed and Jim and Lynne were able to travel to Florida.
3. What resources did you offer your families/parents at Academy at the Farm?
I built lots of relationships with parents as I mentored their children. Some of the children I mentored had big behavior challenges so the parents were always interested in strategies to "fix" the behavior. As much as possible, I would suggest ideas I had learned from Connected Families in my conversations.
After I became a certified coach, the director allowed me to coach after school in my office. This was really beneficial. Not only was I coaching parents, but during the week I was also mentoring their child so it was more of a whole family approach to coaching. I regularly encouraged my parents to check out the Connected Families website for more specific resources.
4. How have you seen the impact of our resources on the parent/family community of your school?
Many times the staff would ask how I was able to easily connect with kids and encourage positive behavior. I worked hard to stay emotionally safe and assured the kids that no matter what they did wrong it would not change how much I cared about them. Those were the CF foundations on which I mentored. (You are safe with me. You are loved no matter what.)
One impact has been how powerful (and intentional) connection can be in a variety of relationships in this community. I believe the true value of Connected Families is to see it lived out in relationships. When people see it consistently lived out, they want what you have. They always know that they can be safe in what they share and grace, not judgment, will shine through.
5. Do you have a favorite story of how this has played out in the day to day at school?
Soon after watching the Discipline That Connects session about "low, slow, and listen", I was asked to remove a first-grader who was acting out and refusing to leave the classroom. I remember repeating to myself, "Remember, slow, low, and listen." When I entered the hallway I saw an administrator standing in the hall and demanding that the child come to her office, to which she refused. As I entered the room I found the child sitting in the middle of the floor, legs and arms crossed with a determined look on her face…she wasn't going anywhere!
I entered the room in a slow and calm manner and sat down on the floor (low) beside her. I spoke kindly and softly and asked her if we could take a walk together (curious question) and would she like to hold my hand (she was safe with me). She immediately took my hand, stood up and we walked quietly out of the room together hand in hand to the principal's office.
As caretakers we have two choices: We can either escalate a situation, or do our best to problem-solve with children in a safe and calm manner. Discipline situations don't always end in such a positive way, but "slow, low, and listen" is so incredibly effective and feels honoring and respectful to all those involved.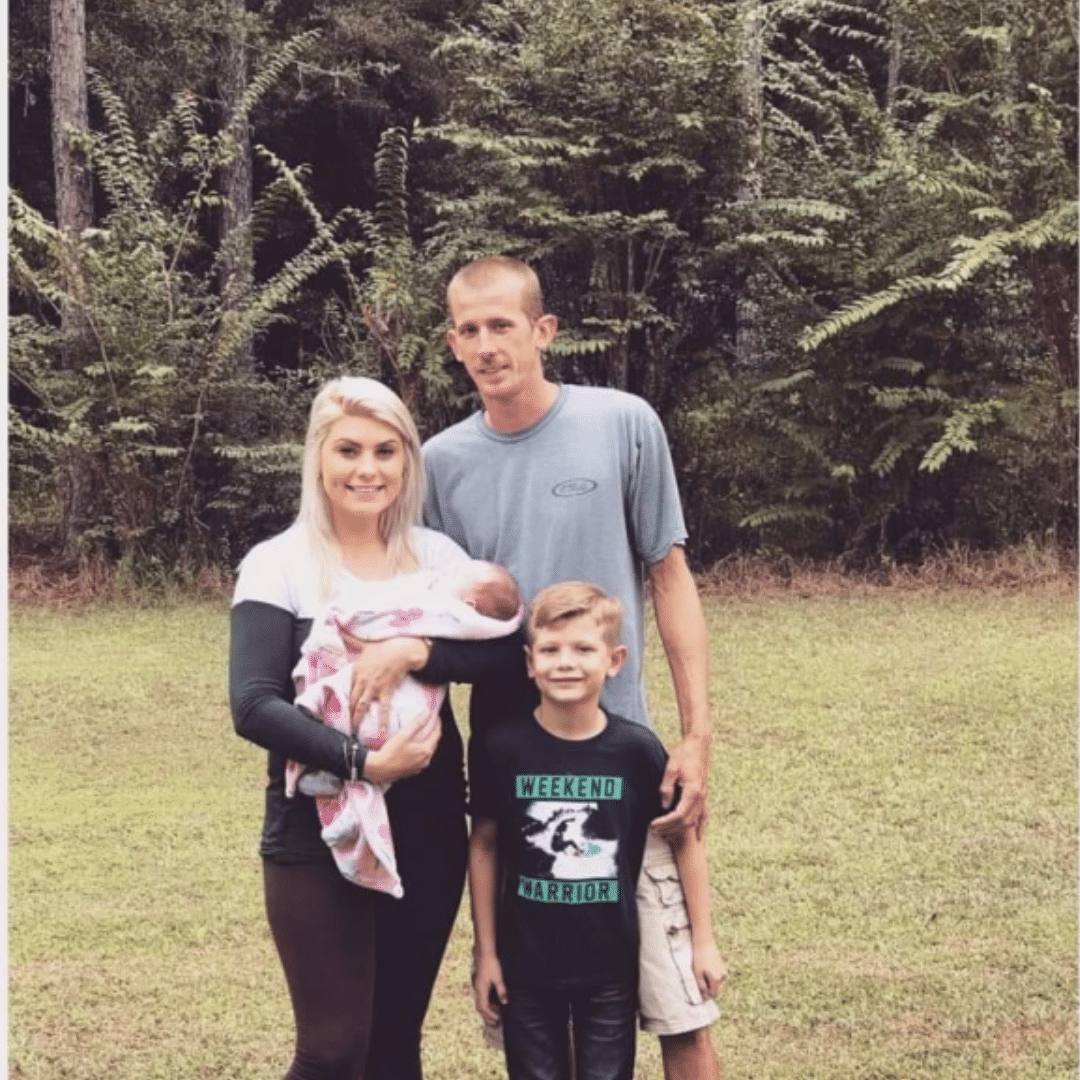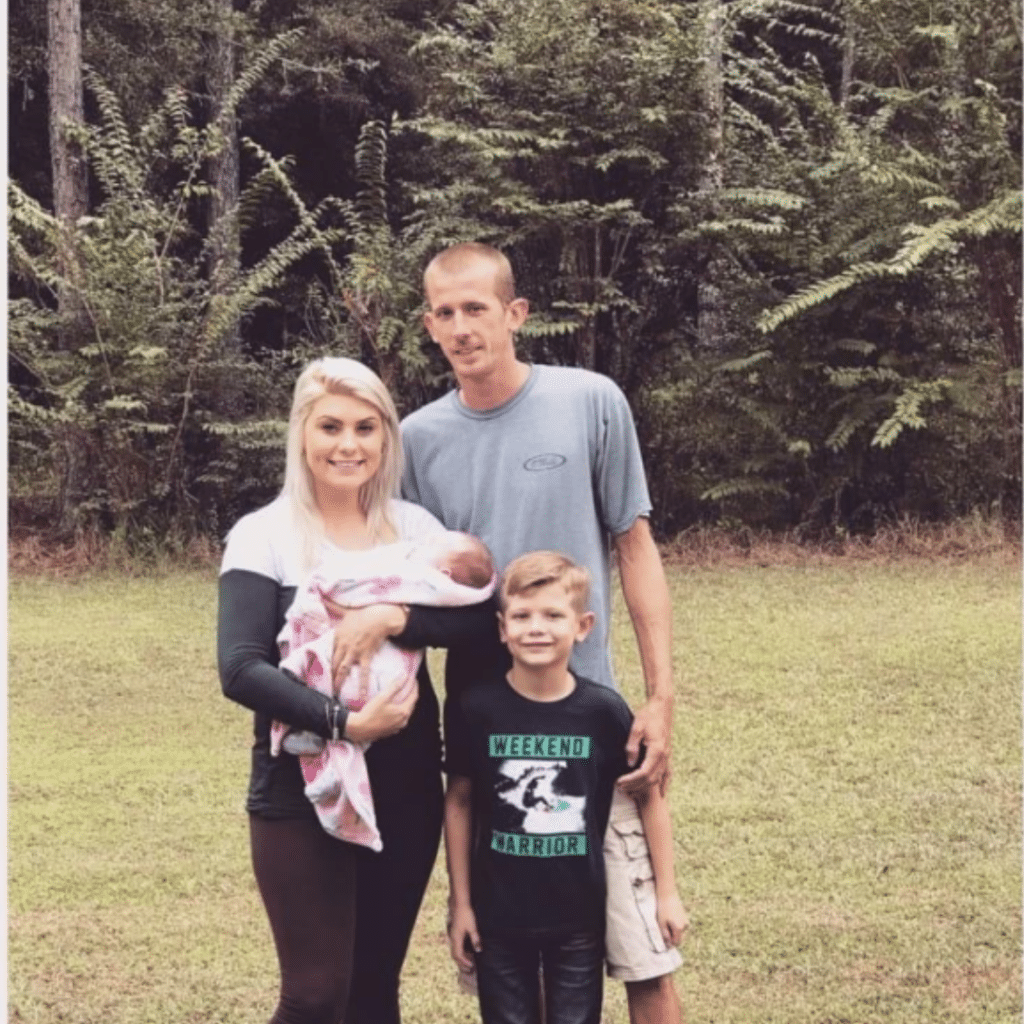 I want to start off by saying how much gratitude I have for being introduced to Connected Families by a wonderful counselor at Academy Of the Farm. I am so grateful for this new outlook for my family and myself. Without learning the "4 Messages Every Child Longs to Hear" I honestly have no idea where I would be as a parent.
I have really self-reflected and changed my parenting ways with the help of the Connected Families Framework for parenting. Life at home is different in the most phenomenal way. Even my husband has jumped on board with using the material provided by Connected Families! My family's relationship is the best it's ever been and I am so humbled by that. Thank you to Connected Families and Academy at the Farm.
The Vaughan Family
---
Kiddie Prep School (Fort Wayne, IN.)
We also had a chance to connect with Madi McCloskey, the Director of Kiddie Prep School in Fort Wayne, IN. They have been utilizing Connected Families resources with the parents and children at their school. Parents learning to lead their families with grace has caused a ripple effect that is evident both at school and at home.
1. Can you tell us a little bit about Kiddie Prep School?
Kiddie Prep School, located in Fort Wayne, IN. was founded in 1968 as a ministry of Grace Point Church of the Nazarene to help families care for their children. We have 10 classrooms, enrolling a total of 180-200 students. During the school year, we serve 2-year-olds through Pre-Kindergarten during the school year. We add on a school-aged program during the summer. Since our beginnings, we have grown into being one of the top childcare/preschools in the city and the biggest ministry of our church. We strive to develop the whole child and teach them they are loved by their Creator as well as caring for the families we serve.
2. How did you hear about Connected Families?
A preschool director from California contacted me about our use of a secular discipline program and how we modified the program to align scripture with it. When she talked about Connected Families, it actually sounded like a much better fit for our school. I read Discipline That Connects With Your Child's Heart for professional reasons, but it also changed how I looked at my own parenting!
3. What resources did you offer the families at Kiddie Prep School?
We offered the Discipline That Connects for Small Groups online course to the families at our school in a workshop format. We thought we would have to entice the parents to attend, so we decided to serve dinner, provide childcare, and offer a tuition discount. The roster filled in 48 hours with 15 families!
4. How have you seen the impact of our resources on the community at Kiddie Prep School?
It's amazing to see how much the parents in the class have embraced the Connected Families Framework. After session 2 or 3, their body language and conversations showed their struggle with the materials not presenting a "quick fix". We recently completed Session 6 and asked them for some testimonies of success as well as transparency to say what they were still struggling with. It was amazing to see the walls come down and hear these parents talk about how it is a mind shift, and that there is no quick fix. Breaking down years of what they have been taught, and how they were raised, takes time. It's challenging to make yourself relearn and rebuild a new framework of love and relationship building. You can teach an old dog new tricks, but it will not happen overnight! I find myself repeating this to myself, staff, parents, and also my better half.
---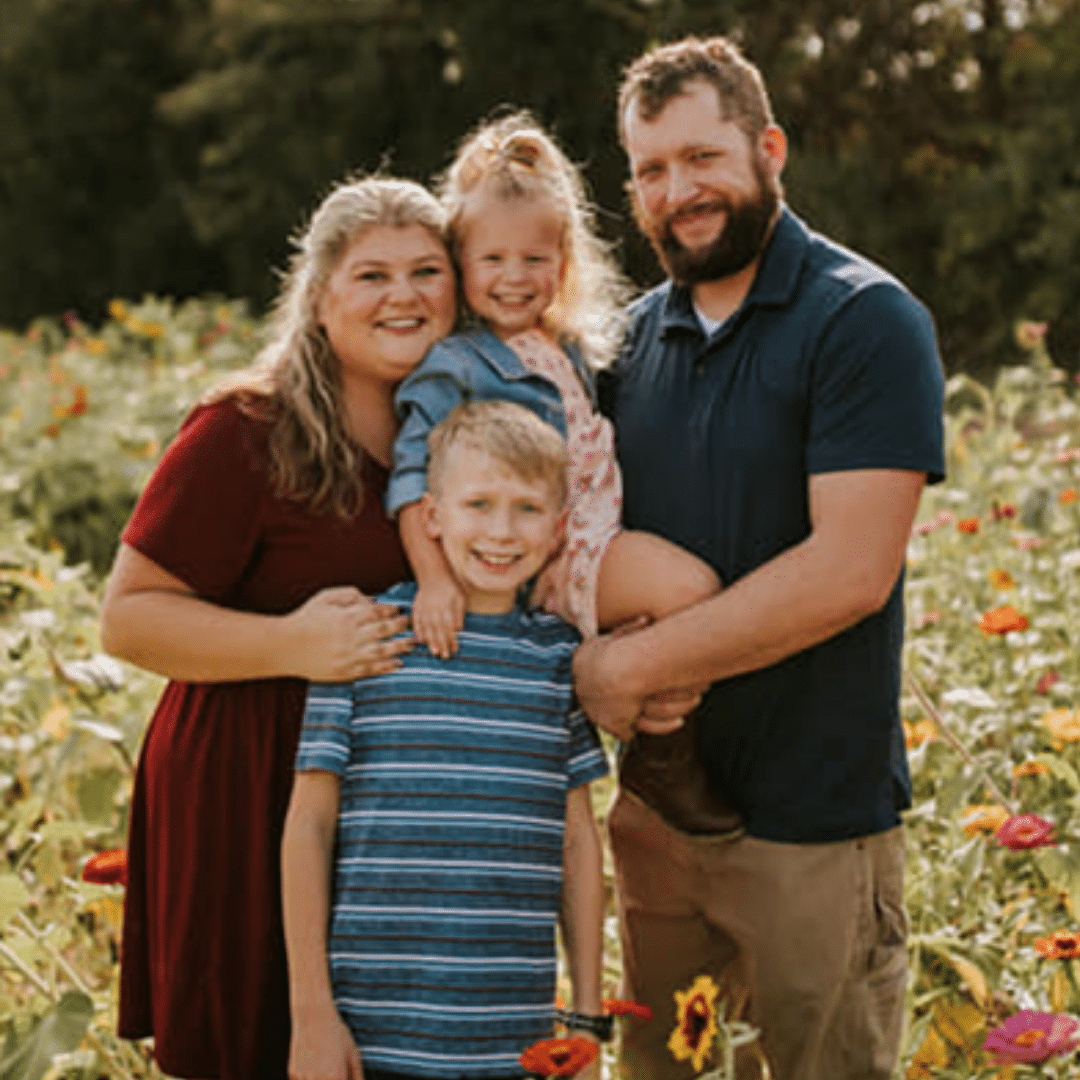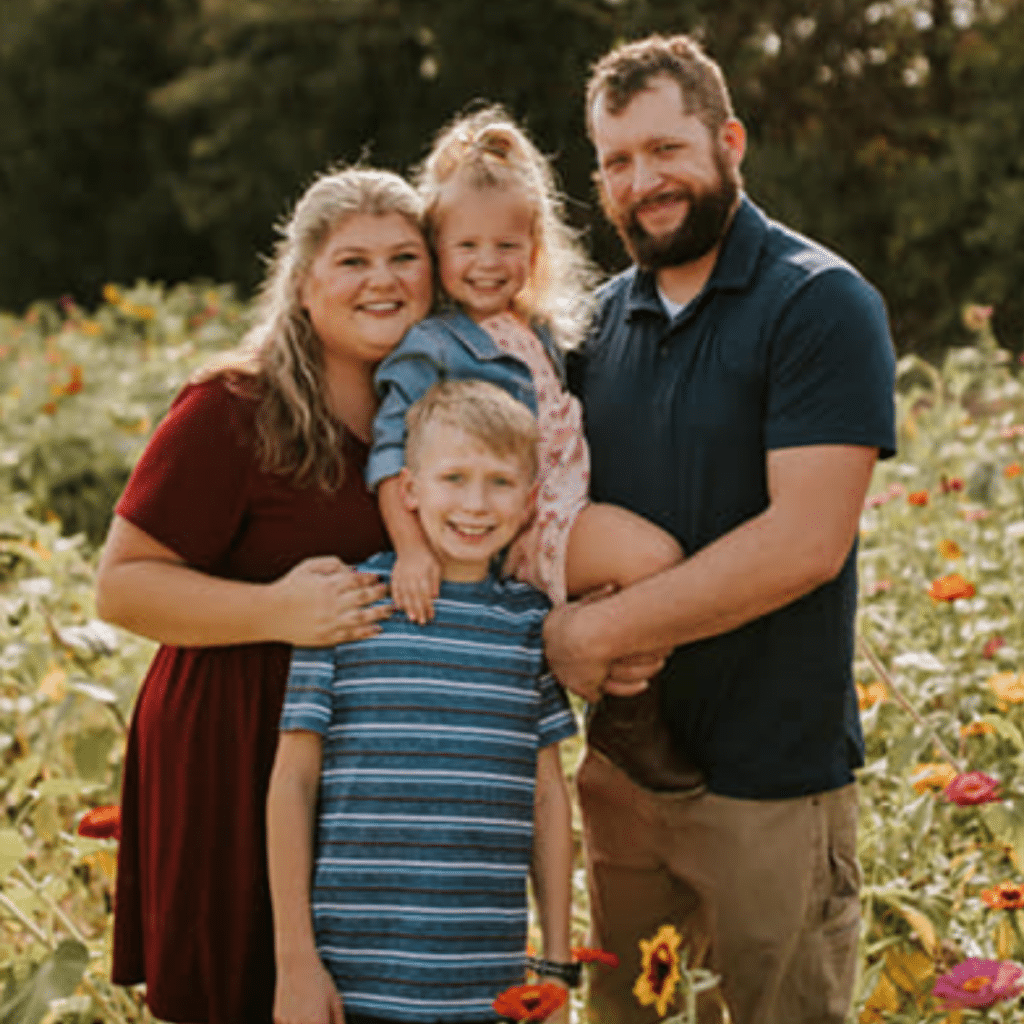 I have a daughter that is 3 and a stepson that is 11. Connected Families has given us the tools to navigate toddler meltdowns in a more empathetic way. I understand better that she can't always communicate or understand why she is feeling the way she is. Now, rather than scolding her for her outbursts, I empathize with her and we talk through the issues.
My stepson has some behavioral challenges. I didn't realize that when we were having our behavior talks with him how negative we were sounding. We were making it sound like he was such a problem child and a bad kid. Connected Families has given us a new empathetic way of communicating with him.
---
5. What is your favorite community impact of our resources?
One day we received a frantic phone call from a parent saying her daughter had just been kicked out of her daycare center and they needed care ASAP. When these calls come in, I start praying immediately. I started talking to mom about the specified behavior for being disenrolled. I came to the conclusion that the child was strong-willed. She must have had a strong-willed teacher also, because the problem sounded like power struggles.
We were just starting our Connected Families night so I invited Mom to join us as long as she remained pliable to being taught new ways and was open to the things we had to offer. I told her her daughter could start immediately and coached the teachers about behaviors they may see. This child has been enrolled for two months now, I have never been called in to help her through. I heard her mom speak at the Connected Families night about how she has had to re-learn. She was talking about the brain research of why this is working better for her daughter than anything else.
6. Anything else you'd like to add about the Connected Families impact at your preschool?
Here at Kiddie Prep School, we went from 1-3 kids in the office every day with behavior struggles, to almost none. When they do come into the office, we greet them with love and grace knowing they need that first. Preschool can be a big scary world to a student: lots of different children from all different walks of life, two or more adults that are trying to care for you that are not your parents, all when you have only been on the planet 24 months to 48 months. We've embraced this and it helps to know these kids need connection before correction. When we reframe how we see them, we care for them completely differently.
---
When Connected Families started in 2002, our primary focus was partnering with churches. Now we are excited to be able to partner with organizations from a variety of backgrounds! Whether you think Connected Families would be a good fit for your church, school, non-profit, podcast, blog, international ministry, business, or moms group, our resources are available to inspire and equip those in your community. We'd love to collaborate with you! Let's get the conversation started.