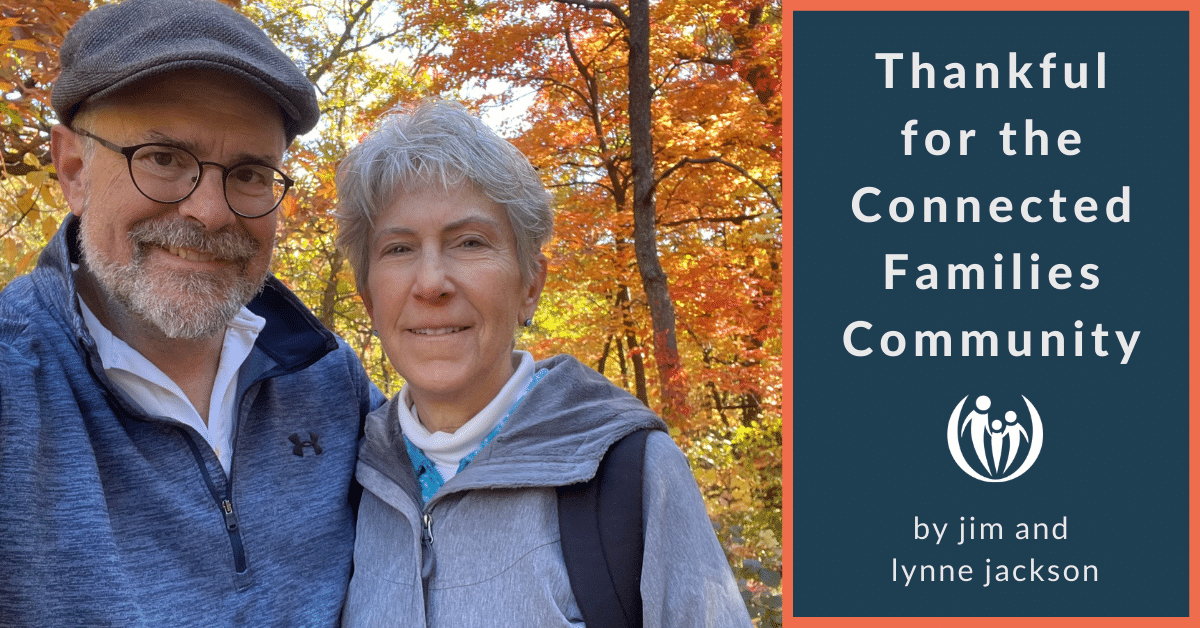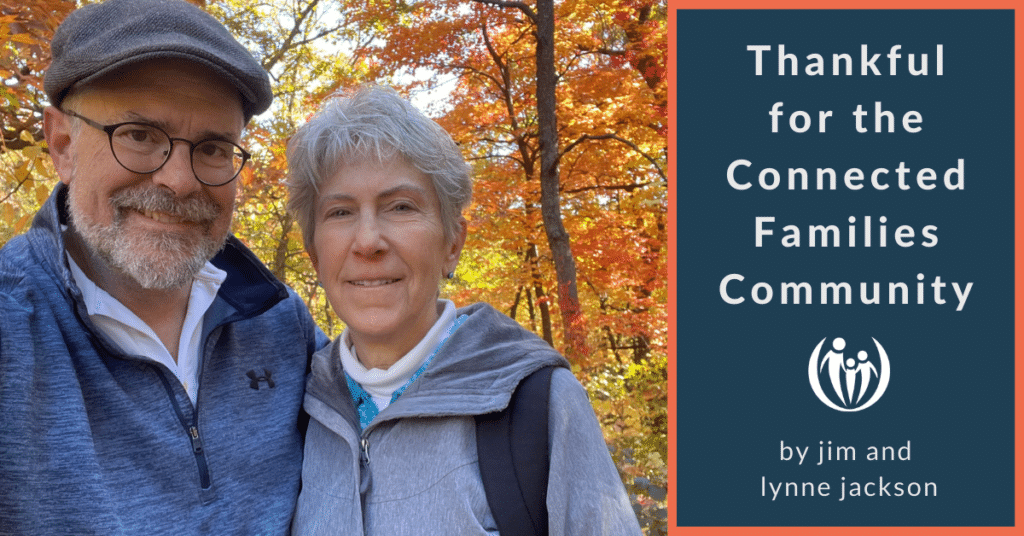 Since January 2021, Lynne and I have decided to end each day in our home by expressing gratitude. This has helped us keep dwelling on what is good, and pressing on with joy and peace.
We spend around 30 minutes or so each night just talking and reflecting on the things we're grateful for that day, including things we had the privilege to learn or work hard at. If we have guests for the evening, they often join us. What a blessing it is to go to bed with our brains in this state.
And to be sure, high on the list of things we're grateful for is YOU! There is a growing community of parents around the world whose engagement and affirmation puts the wind under our wings to care for parents. 
Many of you give encouraging feedback and constructive input to our team. Some share stories of how God's grace has impacted your family. Many of you pray or donate. We continue to hear how people find Connected Families and it is overwhelmingly through word-of-mouth. MANY of you share how Connected Families resources have impacted your life.
As the giving, sharing, and thanking feed each other, we, at Connected Families, feel a deeper sense of stewardship for the work God has given us to do.
The synergy of gratitude upon gratitude reminds us of the exhortation in Hebrews: "… Let us consider how to stir up one another to love and good works…but encouraging one another, and all the more as you see the Day drawing near." (Hebrews 10:24-25)
We pause today to thank God who continues to use this growing community to bless families like Kasie's:
I want to start off by saying how much gratitude I have for this new outlook. I honestly have no idea where I would be as a parent if it weren't for Connected Families. Now, life at home is different in the most phenomenal way. Even my husband has jumped on board. Using the material provided by Connected Families, my family's relationship is the best it has ever been.
– Kasie, mom of two from Florida
Thank you for being part of the Connected Families community in ways that make stories like this possible every day!
Blessings,
Jim & Lynne Jackson
---
Connected Families has become more than a library of programs and resources for parents. We are a community. The majority of Connected Families' financial support comes from people who have benefitted from the ministry. So if you've benefitted, it's because someone like you in our parent community contributed. Would you consider helping Connected Families to continue growing this grace-filled community this year? We'd love to see you at the table!
---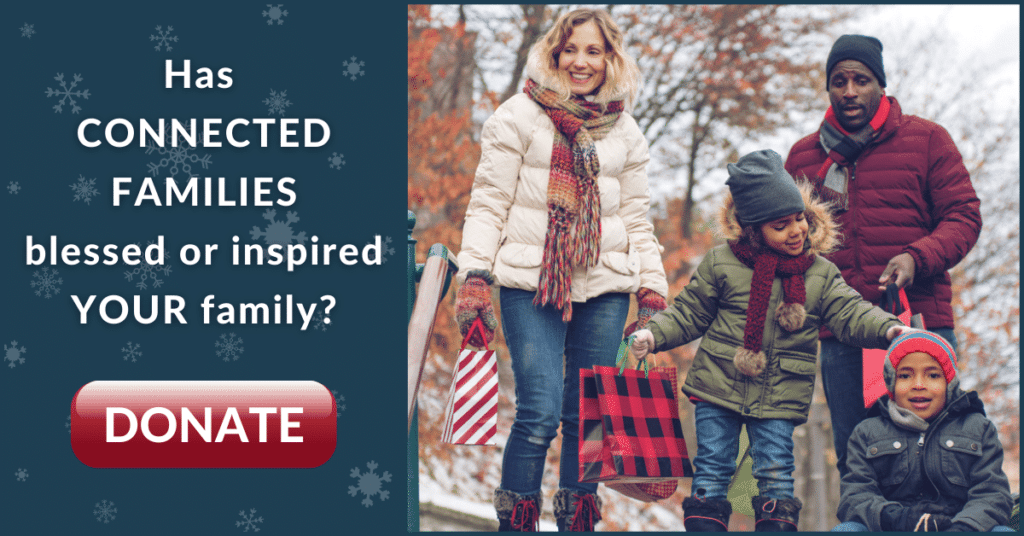 Related Posts