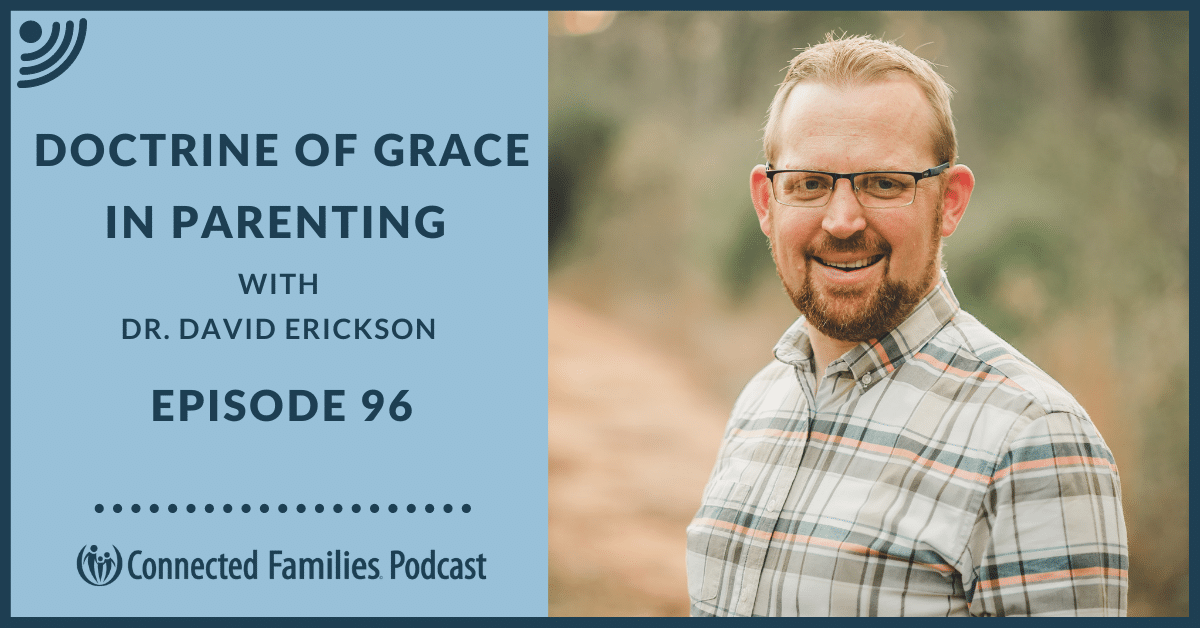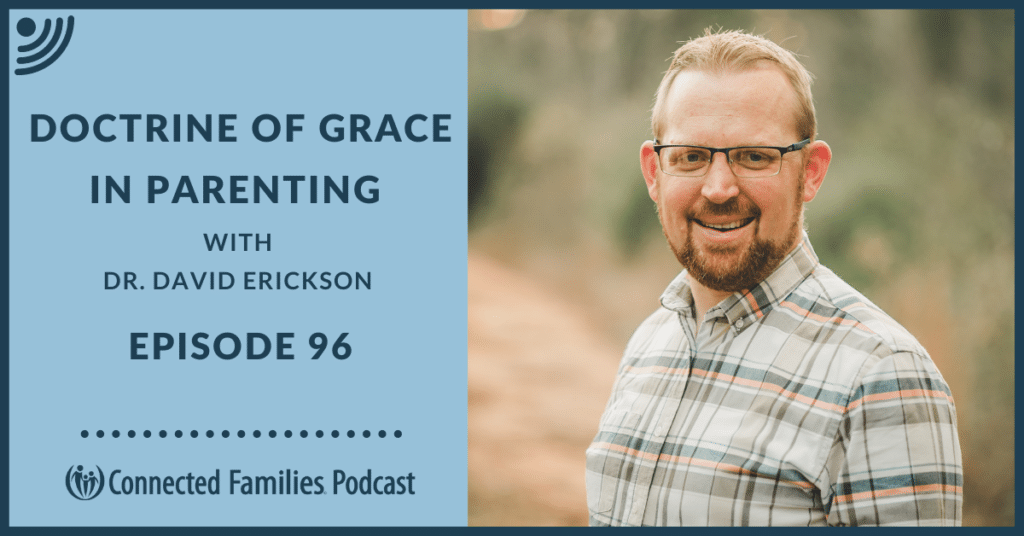 What does the Bible really say about parenting? Is there such a thing as a Doctrine of Grace in Parenting? As Christian parents, we depend on the Bible as a necessary guide to help us understand God's direction in both discipling and disciplining our kids. And yet, there's not a significant number of verses in the Bible that give specific parenting instructions.
What we do know is that the Bible tells us that God calls us to love our children the way He loves us, to live out the Fruit of the Spirit, and to pour out the same grace to our kids that we receive from Him. God can empower us through His Spirit to parent with the same gentleness and peace He offers to us.
In today's episode, Jim Jackson (Co-Founder of Connected Families) is joined by Dr. David Erickson to discuss the Doctrine of Grace in Parenting. Or, more specifically, a biblical foundation for gentle, grace-filled parenting. Dr. Erickson is a theology professor, and has also served as a preacher and pastor for over 25 years. He and his wife Amanda are the founders of Flourishing Homes and Families, a ministry dedicated to cultivating peace-filled and healthy homes.
You'll want to listen in as Dr. Erickson discusses how the work of God in us can produce gentleness and a renewed mind, so that we can love others–especially our children–as God loves us. We can live out Jesus' grace-filled spirit in all areas of our life, including our parenting.
In this podcast, you'll learn:
how important biblical principles and teachings can apply to your parenting
the big picture goal of obedience, based on trust and connection
the empowering messages of the Connected Families Framework
a clear and powerful pathway of how we can live out the embodied work of Jesus with our children
Want to learn more about grace-filled parenting? Please go to our Connected Families website, and check out great free resources and helpful podcasts with hope-filled wisdom for your parenting journey. Have questions or want to connect? You can contact us, we look forward to hearing from you!
Mentioned in this podcast:
Guest Bio:
Dr. David Erickson is currently a Professor of Theological-Historical Studies, and is passionate about helping people fall radically and deeply in love with God and His word. He also pursued that calling for more than 25 years as a preacher and pastor. David is committed to helping parents understand what God says about parenting and how parenting practices reflect a person's underlying beliefs about God.
David and Amanda teach parents all over the world through their ministry, Flourishing Homes and Families. With practical parenting advice and regular theology applied to parenting, they are working to equip and empower parents to live out in parenting the very real grace they've been given by Jesus. David and Amanda have been married 17 years, have two boys, and currently reside in East Texas.
Podcast: Play in new window | Download | Embed