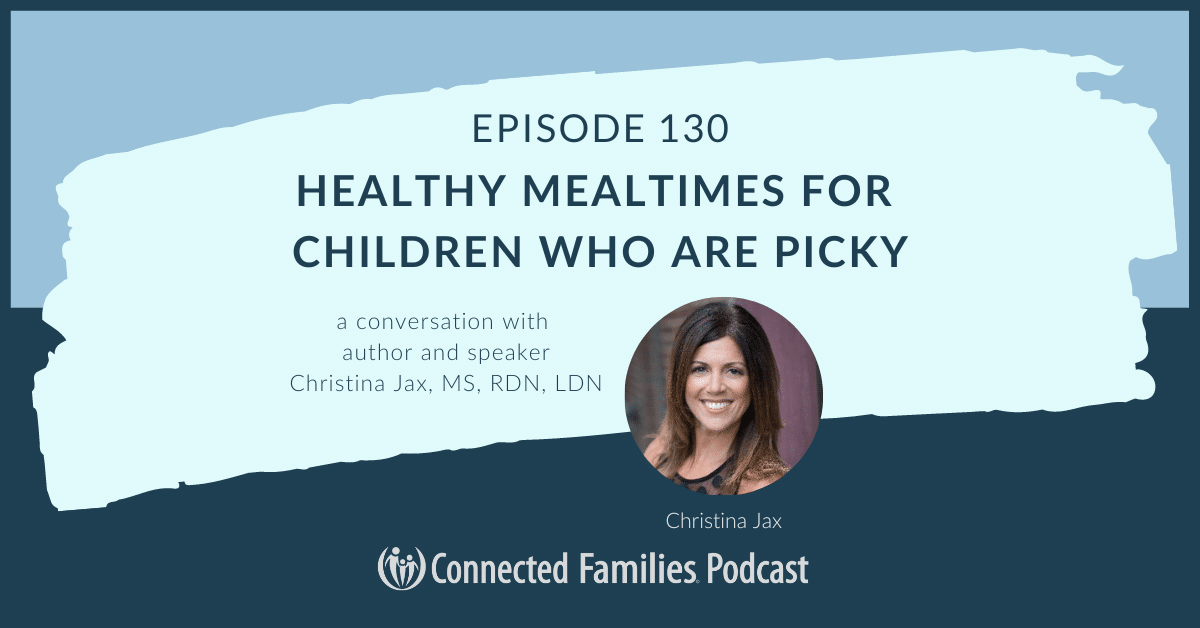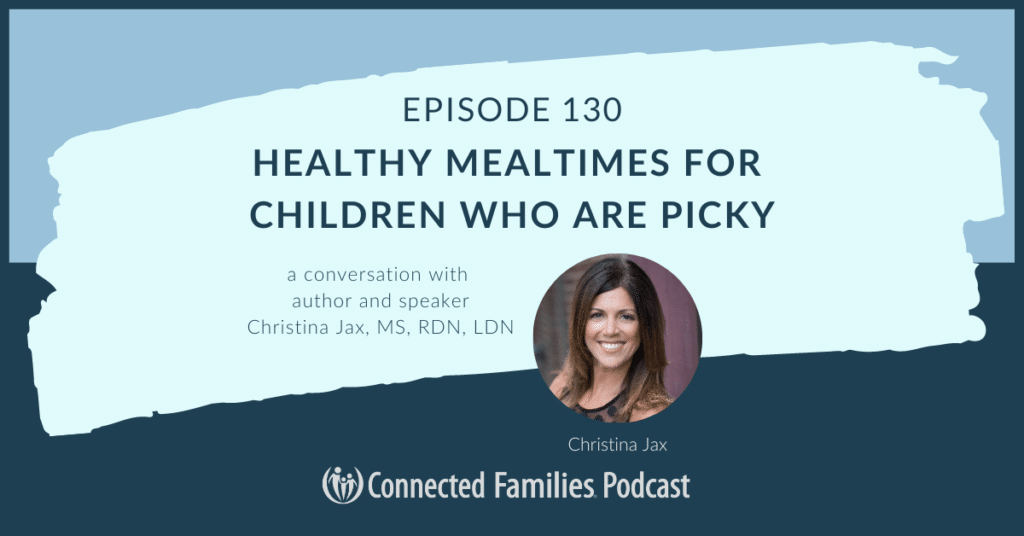 Are healthy mealtimes at your house often a place of struggle? Have you ever thought, "My child won't eat anything but junk food"? So many families experience these issues, and there is hope to move from "picky, picky" to peace around food. The way may be simpler than you expect through consistency, effort, and flexibility.
In today's episode, Christina Jax (Registered Dietician and Nutritionist) joins Stacy Bellward (podcast host) to discuss mealtimes, food choices, and supporting kids to eat a variety of healthy foods. Christina brings her experience as a mom to a child with sensory issues and her professional background to offer practical ideas for improving a child's experiences with food.
In this podcast, you'll discover:
factors that may contribute to a child's selective food choices
the difference between sensory issues and preferences when it comes to food
why consistency and flexibility are effective tools for offering new foods at the table
the importance of involving a child in meal planning and preparation
that an awareness of your own relationship with food can help keep your issues from influencing your child's experiences with food
We hope that you have been encouraged by today's podcast, and we look forward to getting to know you. Please check out our website, and don't forget to reach out if you need help. It is a joy to be able to walk with you as you parent your kids in God's grace and truth!
Mentioned in this podcast:
Guest Bio:
Christina is the Co-Founder of A4 Health, whose professional mission is fueling fun lives and supporting individuals and organizations to achieve optimized health. Combining 20+ years in behavioral and nutrition science, Christina's approach is to make healthy "easy" and prove the Return on Investment (ROI) for each individual or group she serves! Christina currently serves as Program Director and Assistant Professor of Nutrition at Northwestern Health Sciences University. She is a team dietitian for the Minnesota Wild and San Jose Sharks. She also has a podcast. Check her out on Spotify and iTunes at Connect the Dots with Christina Jax.
Christina's website https://www.a4.health/
On Instagram: @‌a4healthcoach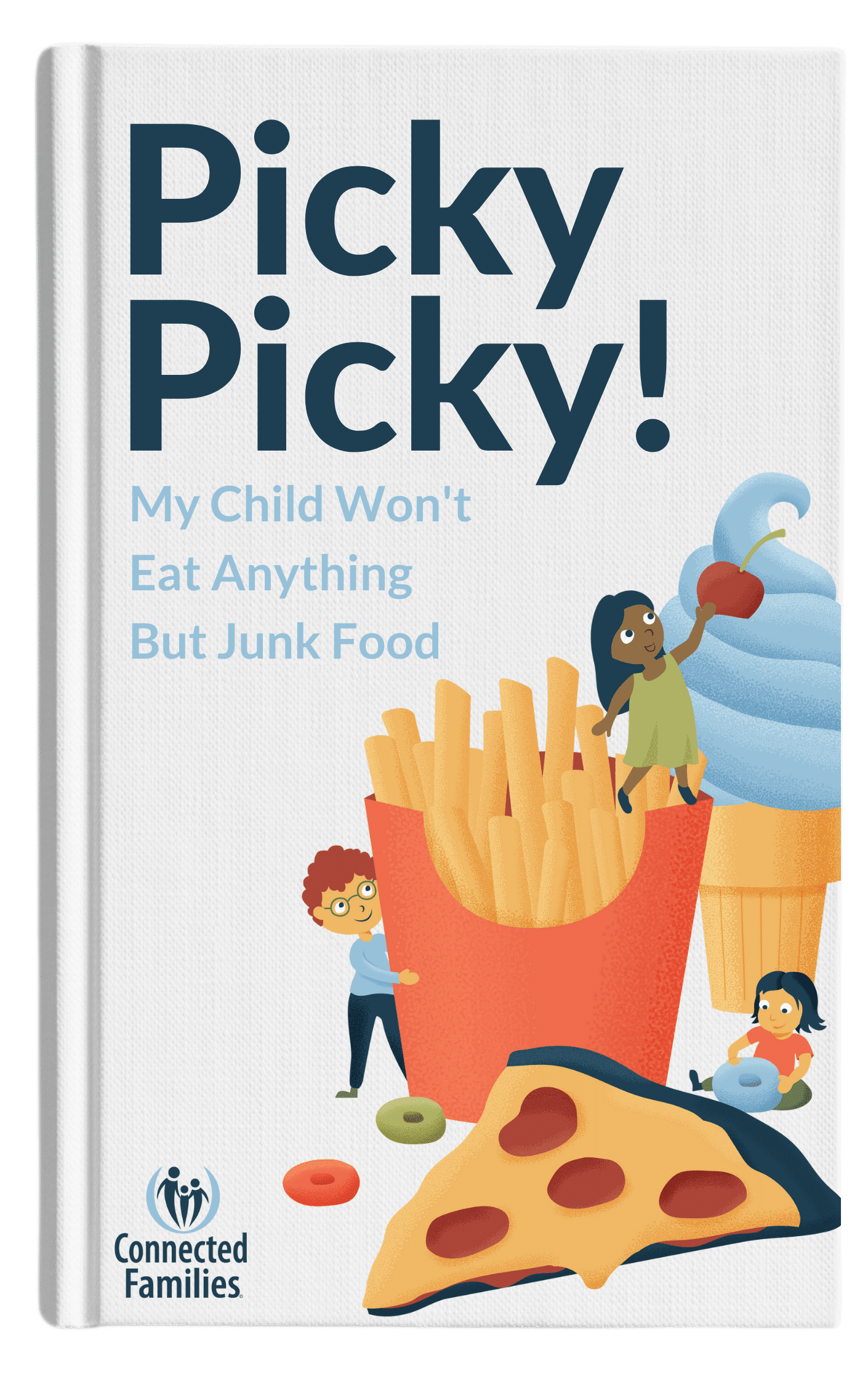 Got a very selective eater in the home? Maybe they only eat the color white, or just can't sit at the table long enough to eat anything. Whatever the challenge, we want to help you.
Read our FREE ebook, Picky Picky! My Child Won't Eat Anything But Junk Food.
Related Posts
Podcast: Play in new window | Download | Embed