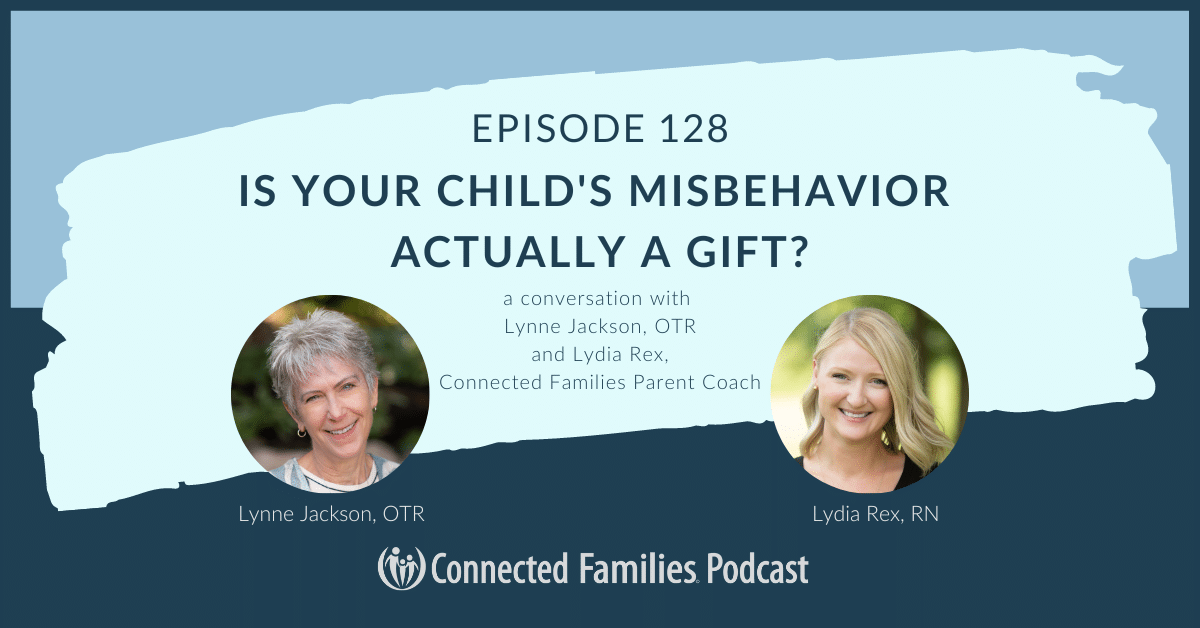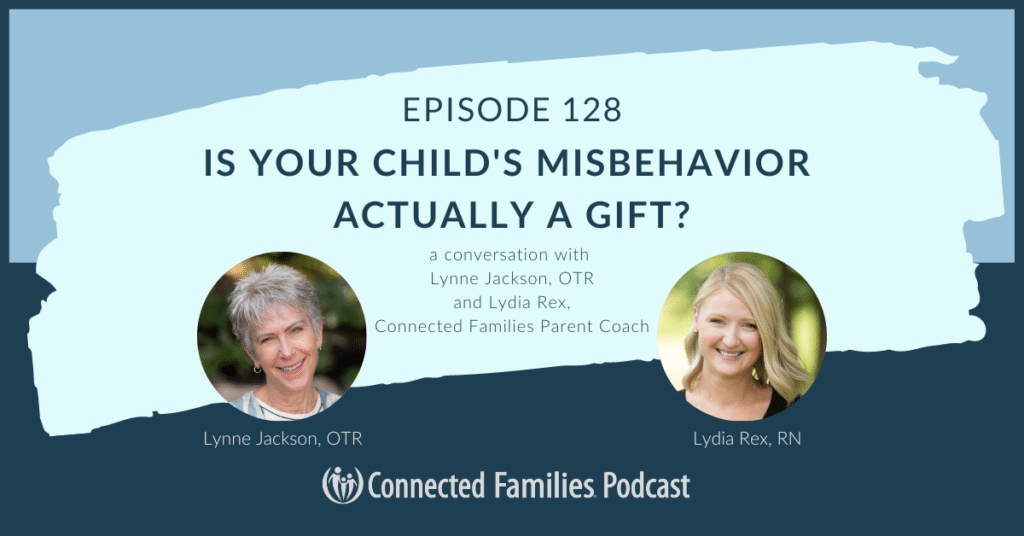 What if underneath your child's misbehavior was a good gift? Sound too good to be true? It's not! Connected Families teaches this idea as a "Gift Gone Awry." This gift may not always come out in a helpful way, but it could be shaped and guided to be a blessing to others.
In this podcast, Connected Families Co-Founder Lynne Jackson and Lydia Rex (Connected Families Certified Parent Coach) join Stacy Bellward (podcast host) for a conversation about the amazing gifts that might be hidden in your child's misbehavior.
In this podcast, you'll discover:
how your thoughts about your child can become their identity
the biblical basis for seeing gifts in misbehavior, including references
examples of how to find a gift gone awry and coach a child to be a blessing
ways to bring your child's struggle before God and shift your perspective
that focus is fertilizer–what you pay attention to grows!
We hope that you have been encouraged by today's podcast, and we look forward to getting to know you. Please check out our website, and don't forget to reach out if you need help. It is a joy to be able to walk with you as you parent your kids in God's grace and truth!
Mentioned in this podcast:
Guest Bio:
Lynne Jackson​ has over 25 years of experience as a pediatric occupational therapist working with children with sensory processing disorder, ADHD (including her own kids!), OCD, ODD, and autism spectrum disorders. As a speaker, certified life coach, podcaster, and author, Lynne has helped thousands of parents learn to be peaceful, purposeful, and confident. In 2002, she and her husband, Jim, founded Connected Families, a ministry that helps parents learn to embody God's grace in the midst of family life.
Lydia Rex is a registered nurse turned TBRI practitioner and parent coach to families with young kids, especially those who have sensory needs or developmental trauma. No stranger to challenges in the parenting journey, Lydia offers empathy, encouragement, and a deep commitment to walking alongside parents with the Connected Families framework. It's her joy to see God's grace healing the hearts of parents and children. Lydia, her husband Kyle, and their two kids live in Iowa, where they enjoy homeschooling, outdoor activities, and reading lots of books.
---
Learn more about the Framework
Related Posts
Podcast: Play in new window | Download | Embed