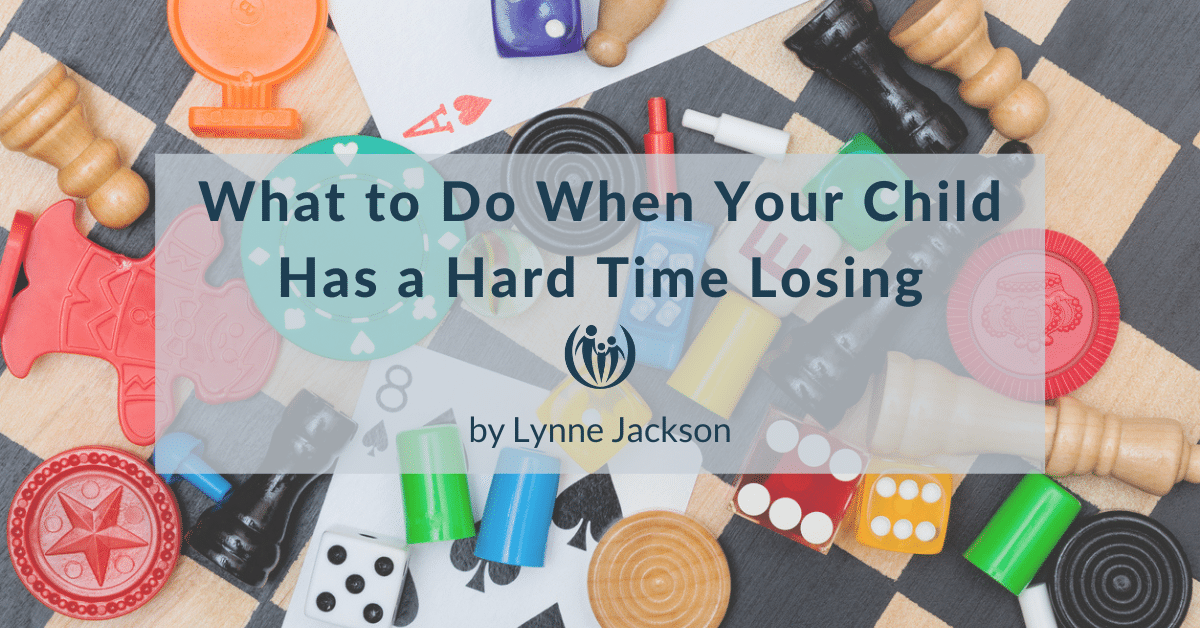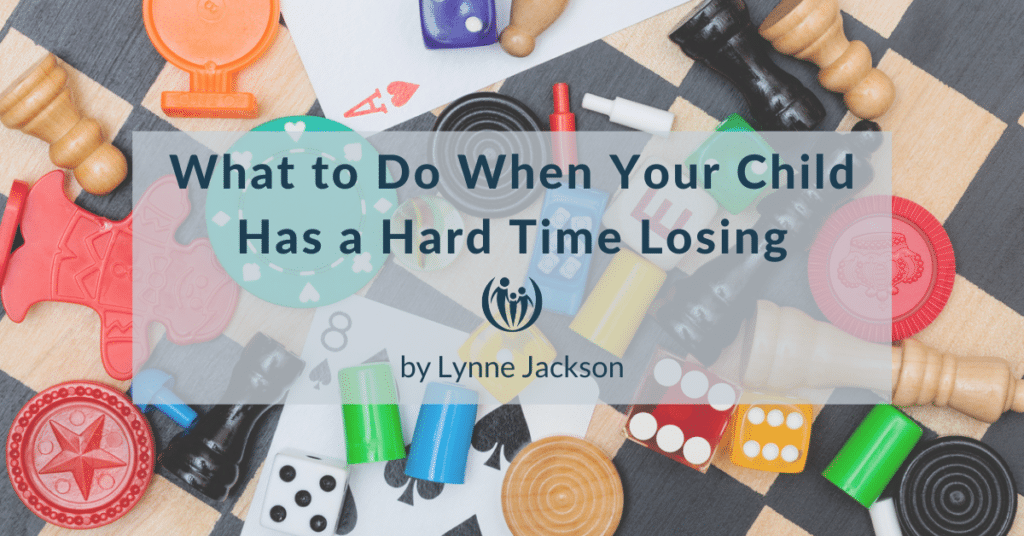 Have you ever wondered, "What do you do when your child is a really sore loser?!"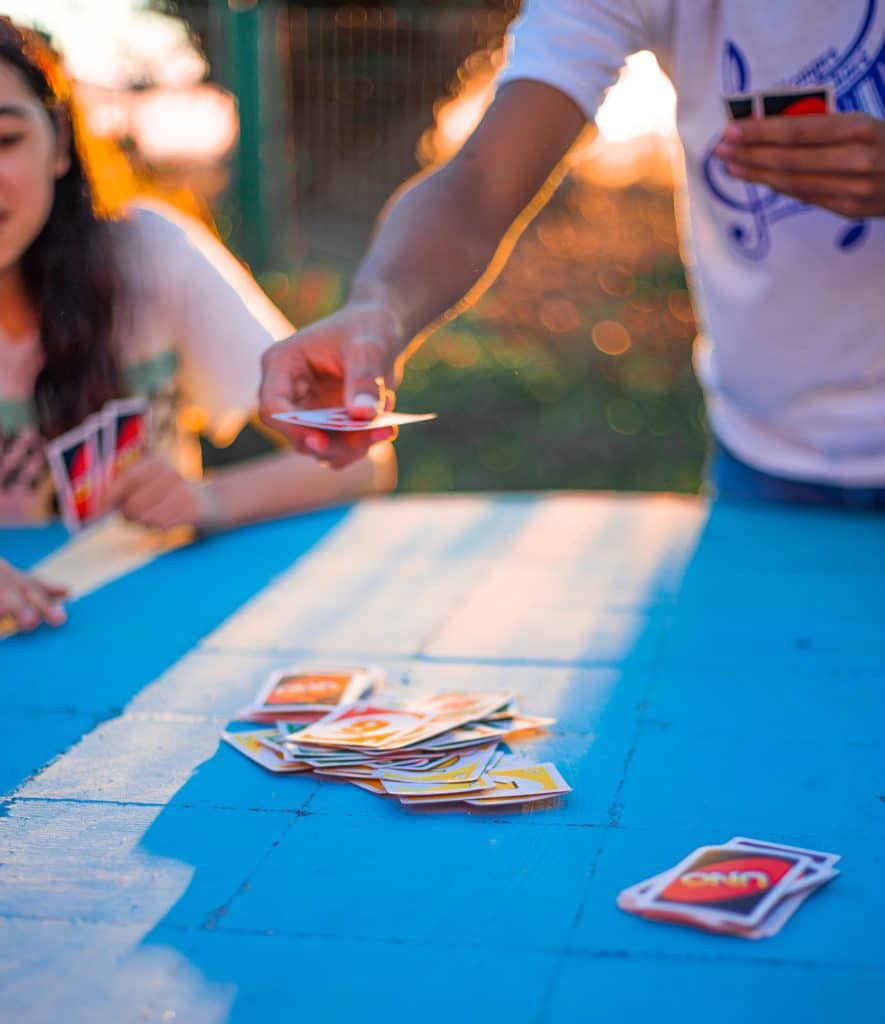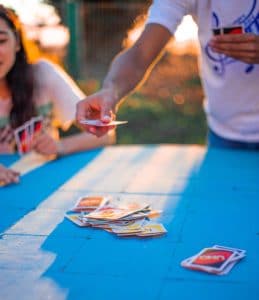 "My child thinks that losing a game makes them less valuable. I want to help them learn they are fully loved regardless of their performance."
"My child's rational thinking goes offline when they lose. I can help them with that over time."
Our youngest, 6-year-old TJ, struggles with yelling and hitting when he loses a game. I had tried lots of things and was overwhelmed, but with some coaching, we began to make unconditional love more concrete. Now when we talk about it, he can almost repeat some of the things we say 🙂 So he has it in his head and I think it's going down to his heart. He's been calmer in games with us and seems to be thinking before he reacts.
She said, "Fun smack talk helps a lot! I'll say things like, 'How did you know that!!? Can you see through my cards!?' That helps him feel some success along the way, so he still feels like he played well and won some battles even if he ultimately lost the war."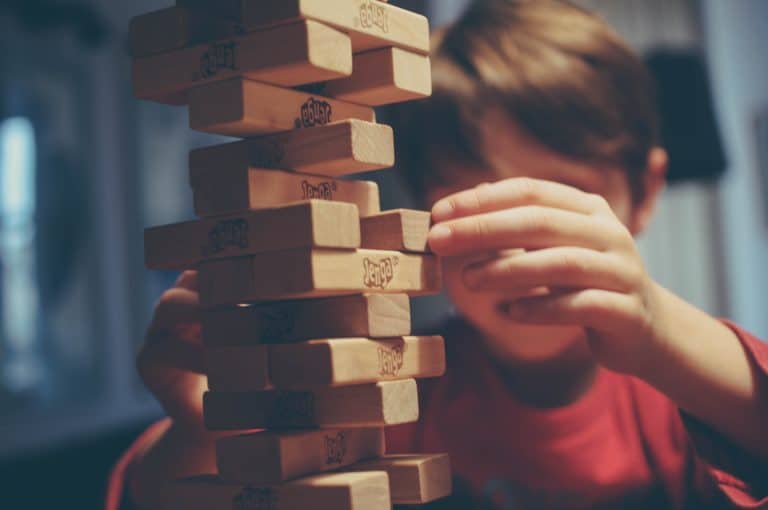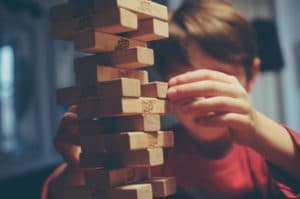 The bigger the stakes (the more people and the longer the game) the more upsetting it is to lose, especially when your child has a hard time losing. You might consider gradually increasing the challenge (adding another person, trying a more difficult game, etc) for your child while offering loving support when they lose. 
A "just-right challenge" means grading or adapting an activity to be achievable but not so easy that there's no learning involved. Research shows that learning is optimized when a person succeeds about 85% of the time. At that level, your kids occasionally learn from mistakes but are usually successful and reinforce helpful new brain pathways. Just-right challenges empower people to see that they can improve and succeed on their own and aids in promoting resilience.
How can you adapt the activity, so the task of losing with respect is still a challenge but not unattainable for your child?
What's a good length game for your child to practice respectful winning/losing? You can start with tic-tac-toe or quick card games (like Speed) and help a child feel successful at being resilient and respectful when they lose. Then remind them of their success as you gradually try longer games.
Who is it easiest to start with – just one parent instead of the whole family? When introducing more family members, you might go back to shorter games.
"It was safest for Zach to compete and lose to Mommy rather than fight with his sister. I invested in different games that I knew he'd like so that he would play at least one game with me per day and at least one other game with his sister and Mommy (with me arbitrating), and maybe another with Daddy. We worked on losing safely and gracefully, and playing by the rules knowing that it is okay to lose sometimes."
How many people will be playing the game?
How many people can win?
How likely is it that you will win?
If this doesn't go well for you, how do you want to respond?
Do you think you're ready to play this game?
"We just continually talked things through. We would emphasize that it's more about having fun while we play than who wins, and about being a good sport so others still want to play with us. We kept playing games together and pointing out that only one out of four of us could win."
"Most lessons with Zach are learned by consistently showing more than telling. In the game 'I Sea 10!' Zach would refuse to relinquish his pieces to the sharks when he drew one. So I started playing up how I hated to give up a match to 'those pesky sharks' and I'd kind of throw my match into the box and mutter, 'Those stinkin' sharks!' After weeks of playing daily, Zach picked up on it and starting throwing his pieces in (reluctantly) when he got a shark and saying 'I hate those stupid sharks.' He learned to be upset at the game or a run of bad luck without taking it out on friends or family he was playing with."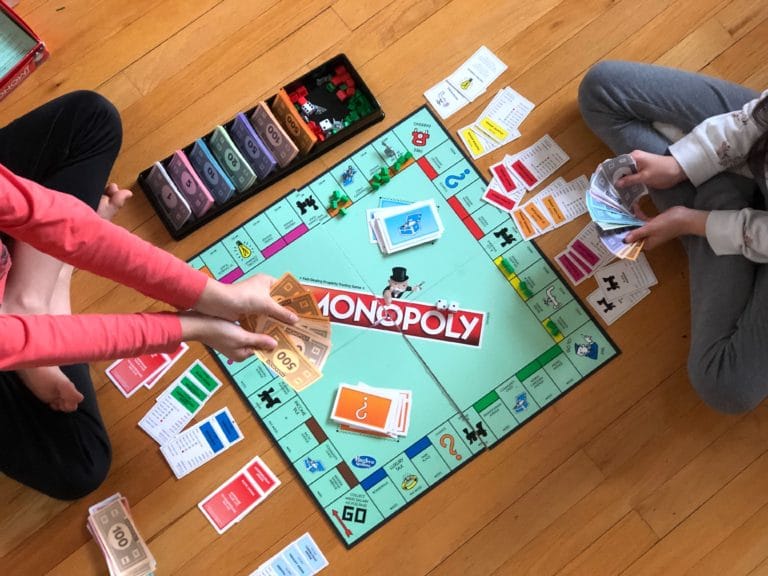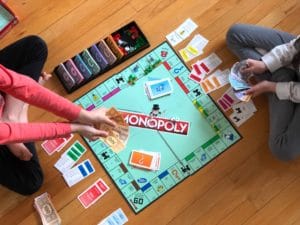 I paid attention to what was happening.
I played by the rules.
I didn't give up when I got a bad card.
I congratulated the winner.
help kids remember all the positive things they did
notice and acknowledge any progress from previous games
make a bigger deal out of the "character wins" than game wins
Becca: "TJ, would you have any advice for Andy?"
TJ: "He should take bunny breaths when he gets mad."
Becca: "That's a great idea to help him calm down! But sometimes Andy thinks he's bad or not good enough when he loses. Do you have any ideas for that?"
TJ: "He should remember… It's not about winning or losing, it's all about having fun!"
Becca: "That's a really great idea!!"
"TJ loved giving advice and this was a great way to mentor helpful beliefs! When we played hide and seek a few days later, we reminded everyone about TJ's great advice. 'It's not about winning or losing, it's all about having fun.' We also discussed some possible efforts or attitudes that we could focus on.
The first time we played, however, TJ totally melted down because he couldn't find the 'right' hiding spot. I helped him calm down, and then helped him find a good spot for the next game, which went better. He said he got an A for playing by the rules and for hiding in a really hard spot. They all said they got an A for having a 'win-win attitude" (defined at school as everyone got something they wanted) and they also had a 'fun' attitude."
"We are all learning and growing."
"God's grace is bigger than our conflicts. We can work on this together."
"Winning at respectful losing is more important than winning at a game."
"Both Zach and his sister agreed they would not want to play a game with someone who cheats or lies. So a little 'friendly smack-talk' is ok, but we help them be mindful of 'Do unto others…' Play like you'd want others to play with you, and that means playing fair."
Another parent shared,
"It really helps if we empathize strongly when our sensitive daughter loses a game. It is sooo disappointing and frustrating for her! After our empathy has landed, we can guide her to consider what the other person feels, and gently ask "What do you think _______ feels right now? Are they having fun with you?"
"When Zach refused to play by the rules or cheated, or he got threatening, aggressive or started throwing game pieces, I'd calmly repeat the phrase, 'Play fair or we don't play,' and I'd pack up the game. I'd explain, 'Zachy, you lost the privilege for today but you can try again tomorrow.' This was rough. But consistent and calm follow through with our key phrases was really helpful."
"Last week when I beat Zach at Go Fish, he got a little downcast, but I asked him 'Want a rematch?' He agreed and was confident he'd beat me, and with a little helpful coaching on my part, he did clean my clock on the second round. It is a hard developmental phase, but it's good to see the progress slowly but surely."
With an opportunity like that, if you've got a child who has a hard time losing… Get out those UNO cards!
---
Related Posts