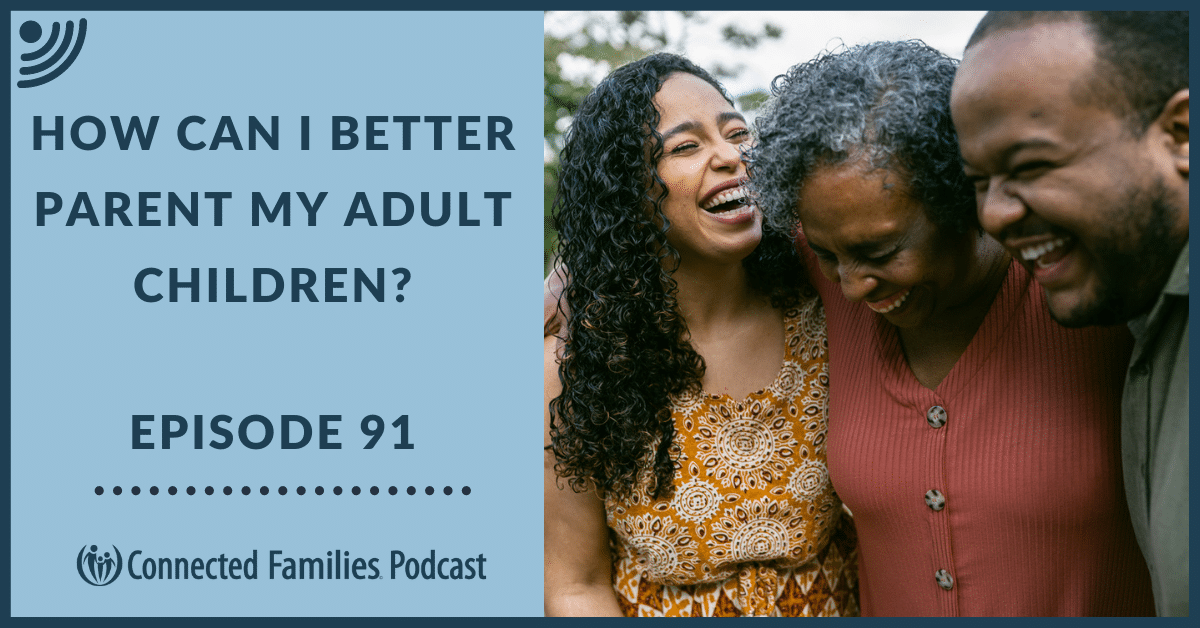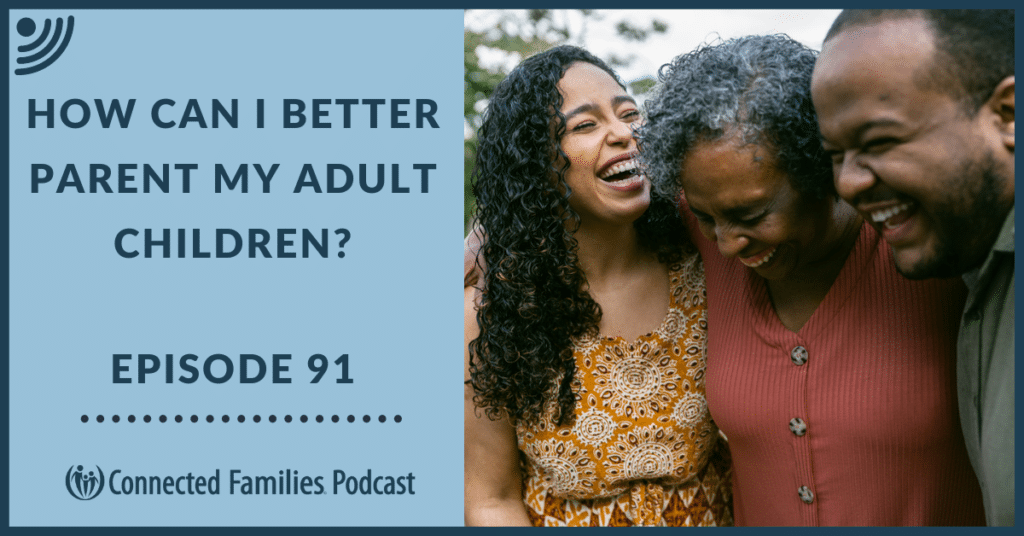 How do you parent your child who is now an adult? What does parenting look like when your child is preparing to launch into adulthood, living away from home, or getting married? You want to remain connected and continue to build trust, but it can also feel scary to watch your adult children make bigger decisions that might have bigger consequences.
You wonder if you did enough, if you taught them enough. Maybe you are even struggling with regret over what you wish could have been done differently. We get SO many requests to tackle this topic, and we are doing that today! Read on and listen in. You will be equipped with solid guidance and practical tips to help you navigate this changing season of parenting.
Whether your child is 8, 18, or 28, the Connected Families Framework offers a relevant and thoughtful approach to keep you growing in a connected relationship with your adult child. When you step back and offer a supportive and mentoring role in your adult child's life, you can communicate enduring messages of emotional safety, unconditional love, and meaningful connection that build strong relationships.
In this episode, you'll learn:
how to apply the Connected Families Framework and communicate the four messages with adult children
ways to maintain connection with an adult child that nurture their independence while gaining trust and influence (Luke 2:52)
the enduring legacy of the foundational question, "What's going on in me as a parent?" even through your child's adult years
how to graciously build trust and connection with your adult child while working through the pain of your own past regrets
Want to learn more?
We're so glad you're here! We would love to continue to reach as many people as possible with the message of God's love and connection. Would you help us? You can rate this podcast, write a review, and subscribe! You are an integral part of the Connected Families community, and you make this all possible. Need help? Please contact us, we are here to walk alongside you.
---
Sign up below to receive a weekly dose of encouragement straight to your inbox:
Podcast: Play in new window | Download | Embed