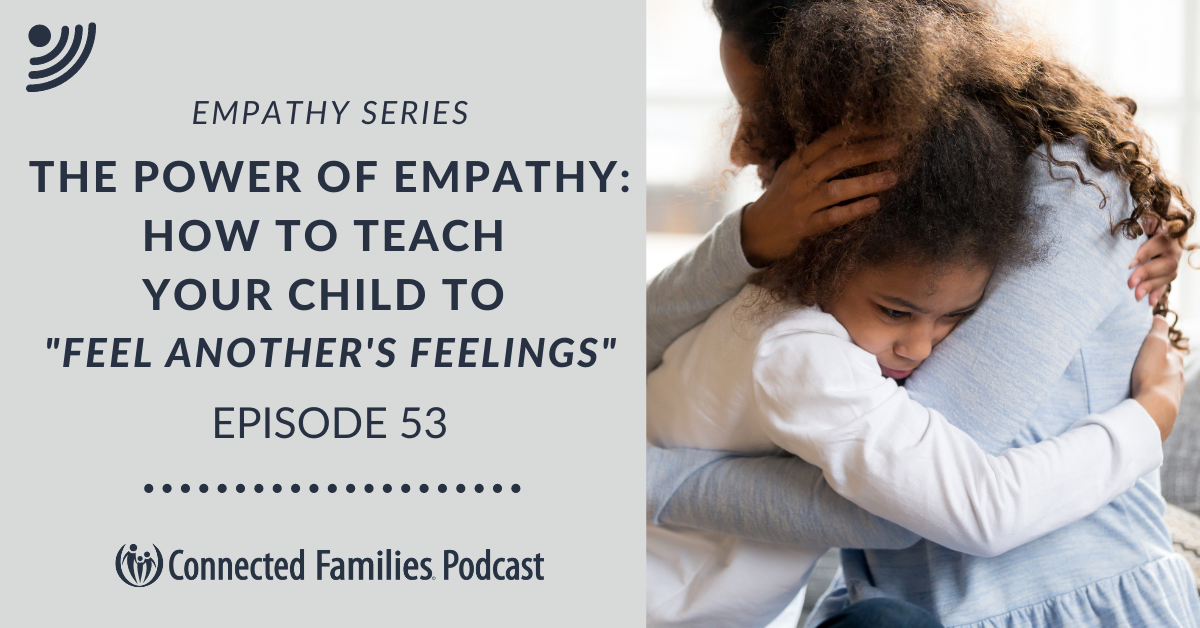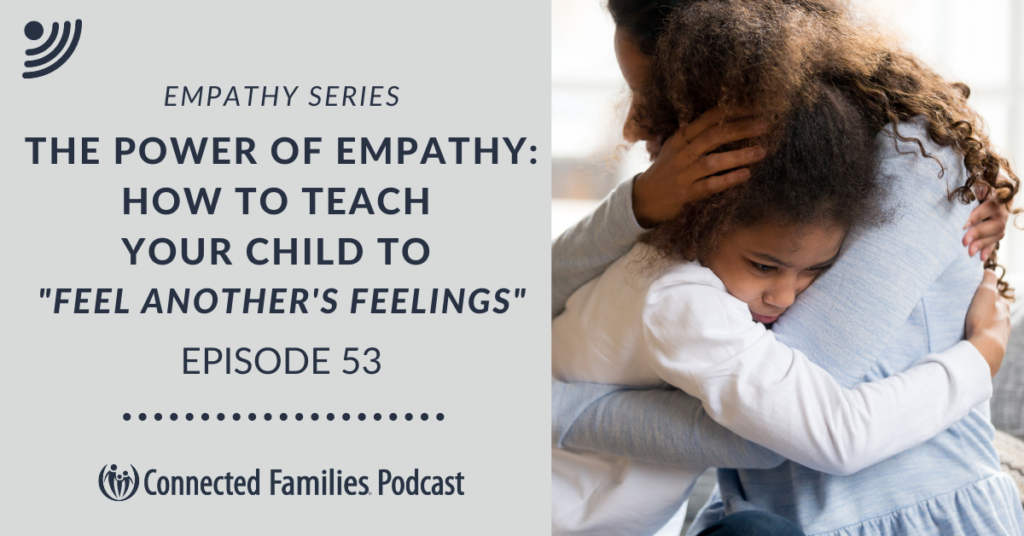 "How do you think that makes your sister feel?" or "You can't do that to him!" Sound familiar? As a parent you likely want your child to be known as kind, generous, sensitive, and empathetic. These expectations can cause stress and anxiety if we see our child behaving in a way that lacks the power of empathy.
Empathy is a natural skill we are born with, right? Nope. What is natural for kids? To be selfish, egocentric, and not think about the feelings of others. So you might be wondering, "Can empathy be taught to kids?" Absolutely.
Today, Stacy Bellward (podcast host) talks with Jim and Lynne Jackson (co-founders of Connected Families). Together they offer hopeful solutions and practical insights that can graciously guide you and your child toward empathy, using our Connected Families Framework for parenting. It may be a longer journey for some kids than others, but you'll be equipped with the tools to start them in the right direction!
In todays episode, you'll learn:
Practical ways to nurture brain pathways that help develop empathy
How to engage with and teach empathy in sibling conflict
The power of gentle, thoughtful questions to draw out empathy from your child
How Jesus modeled empathy
Mentioned in this podcast:
Want to learn more?
---
In our Sibling Conflict online course we teach parents how to teach their kids the four steps of The Peace Process. Whether you have constant sibling battles in your home or you want to lay a strong foundation of reconciliation, enroll in the course! You'll be helping your kids build a lifetime of healthy conflict resolution.


Podcast: Play in new window | Download | Embed