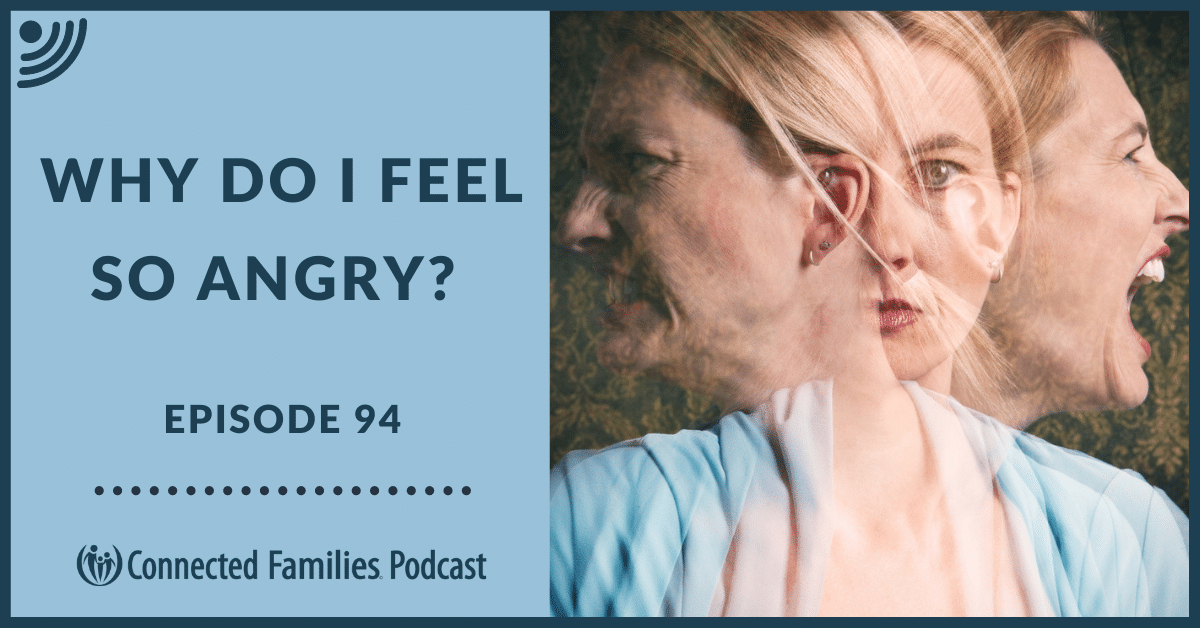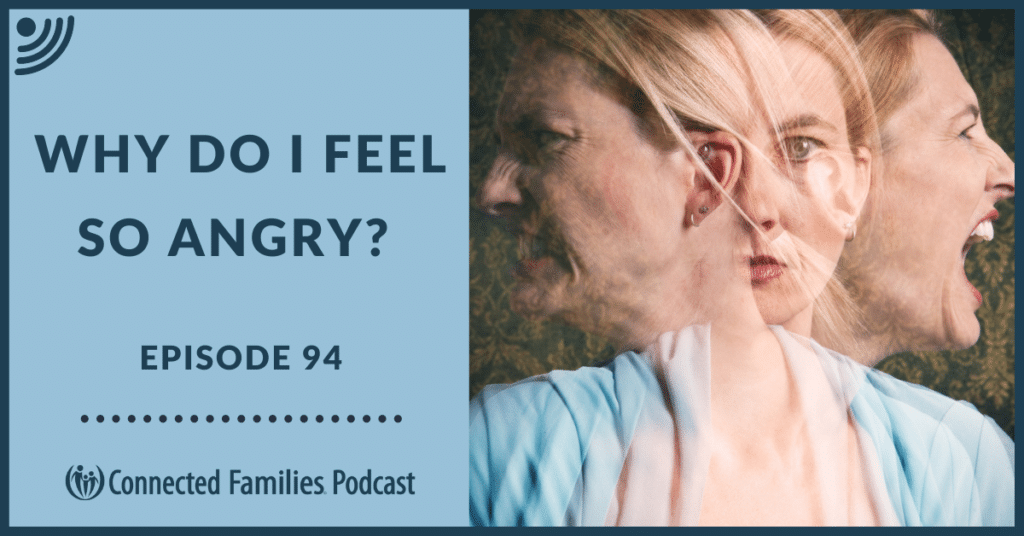 "WHY do I feel so angry?" "I'm just an angry parent with an angry kid!" Do you ever find yourself saying or thinking these statements? Anger can be a difficult emotion to navigate. We can feel so defeated when we lose control. We don't want to react this way, and neither do our kids. It doesn't help that our society seems more angry than ever. And our kids feel that!
If you or your child are struggling with anger, you are not alone! A recent Connected Families survey revealed a significant number of parents reported angry feelings affecting their day-to-day life. Like many other parents, you want to be responsible in your reactions and teach your kids to be responsible too. 
On today's podcast, Stacy Bellward (podcast host) is joined by Jim and Lynne Jackson (Connected Families Co-Founders) to address how parents handle their own anger, and how we can model this in a healthy way to our kids. We discuss brain science relating to anger, a biblical perspective and, as always, practical tools to help you and your kids. You can learn an approach to anger that leaves shame behind, brings connection with your child, and becomes an opportunity for grace and growth. You can break generational cycles of unhealthy anger and bring life and healing to your relationship with your child.
In this podcast, you'll discover:
the brain science of anger as a default reaction and a reactive coping mechanism, and how you can respond in faith instead of fear
triggers and thought patterns that affect behavior, and how anger can sometimes diminish what may be underlying anxiety or even trauma
the importance of knowing your identity as a child of God, and looking beneath the surface of anger by asking, "What's going on in me?"
the top three things that push parents' buttons, and some practical ways of responding in these situations
Mentioned in this podcast:
Want to learn more?
Do you or your kids struggle with anger? We hope you found some encouraging and useful tools on our podcast today. We'd love to hear what helped! And if you or your child are struggling with anger and you feel like you need further help, Connected Families offers certified Parent Coaching. Please reach out and let us know how we can help!
Related Posts
Podcast: Play in new window | Download | Embed