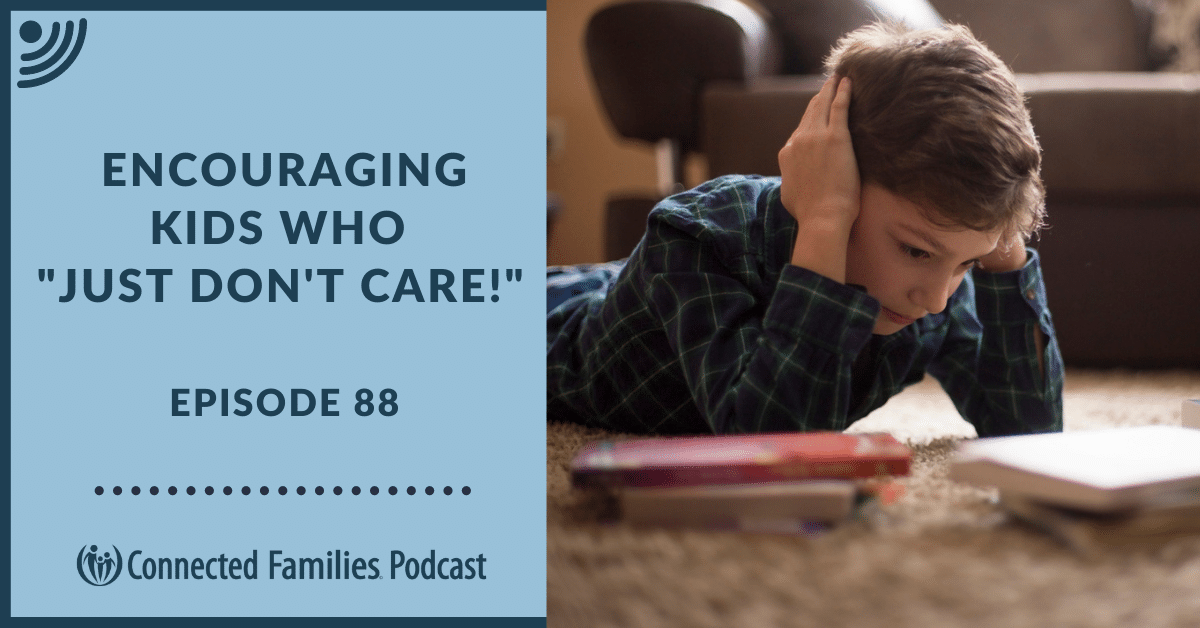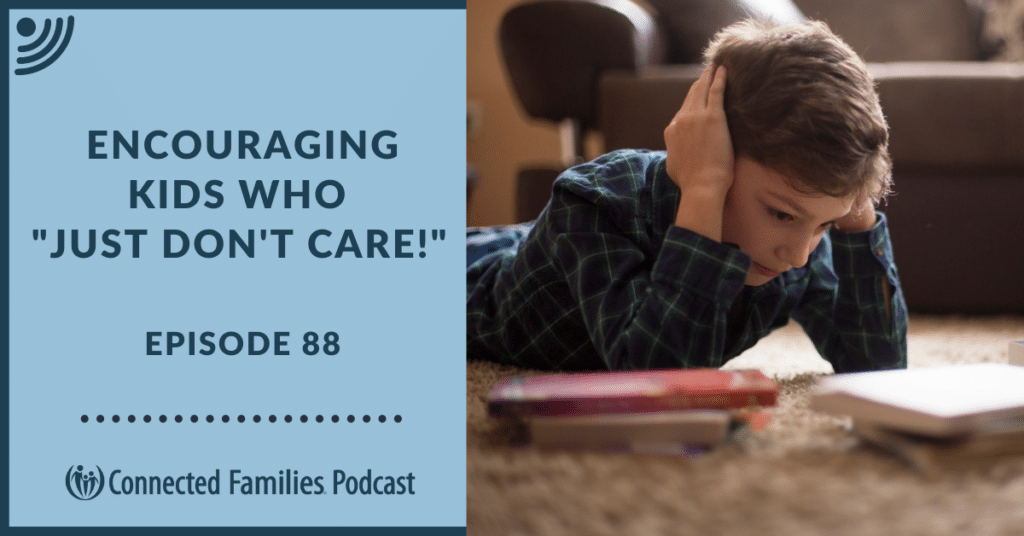 Does it feel like your child just doesn't care? Maybe even saying the words, "I just don't care!"
Does your child seem unmotivated in school, defensive about doing chores, maybe even withdrawn and depressed? It is so hard to know what to do when your child is discouraged. You may feel frustrated and hopeless. And a kid who doesn't seem to care can really push all your buttons, which can cause even more anxiety in both you and your child.
You want to know what is going on with your discouraged child! And you especially want to know how you can help (or, let's be honest, "fix") them. If this resonates, we have some fresh perspective and direction for you here today.
On today's podcast, Jim and Lynne Jackson (Co-founders of Connected Families) join Stacy Bellward (podcast host) to help you see this behavior through a different lens. A lens that offers hope, and practical ways to support your struggling child.
Did you know that when your child feels pressure or discouragement, it can surface as misbehavior? But with the power of connection, and a gentle,non-judgmental spirit, this can be an opportunity to help your child grow in resilience and wisdom.
Using the Connected Families Framework, you can help your discouraged child feel loved and understood. You can come alongside them with encouragement and gentle questions to help them feel called and capable, and build an identity of wisdom and responsibility.
In this podcast, you'll learn:
what might be going on under the surface of a kid who doesn't seem to care
a practical and gentle approach to asking your child the kinds of questions that help them connect to what's going on inside
the importance of replacing panic about your child's future with empathy and solution-focused conversations
how to build your child's God-given identity, and a value for responsibility, by instilling the confidence that God and you are with them, and for them.
Mentioned in this podcast:
Are you struggling to help your discouraged child? What tips from today's podcast helped you? We'd love to hear your comments! As always, we are here if you need further help. Please contact us, and in the meantime, check out our helpful resources on our new website. We are in this together!
---
Download our FREE in-depth ebook Helping Kids With Anger. It will provide thoughtful insights and creative ideas to help your struggling child.
Podcast: Play in new window | Download | Embed