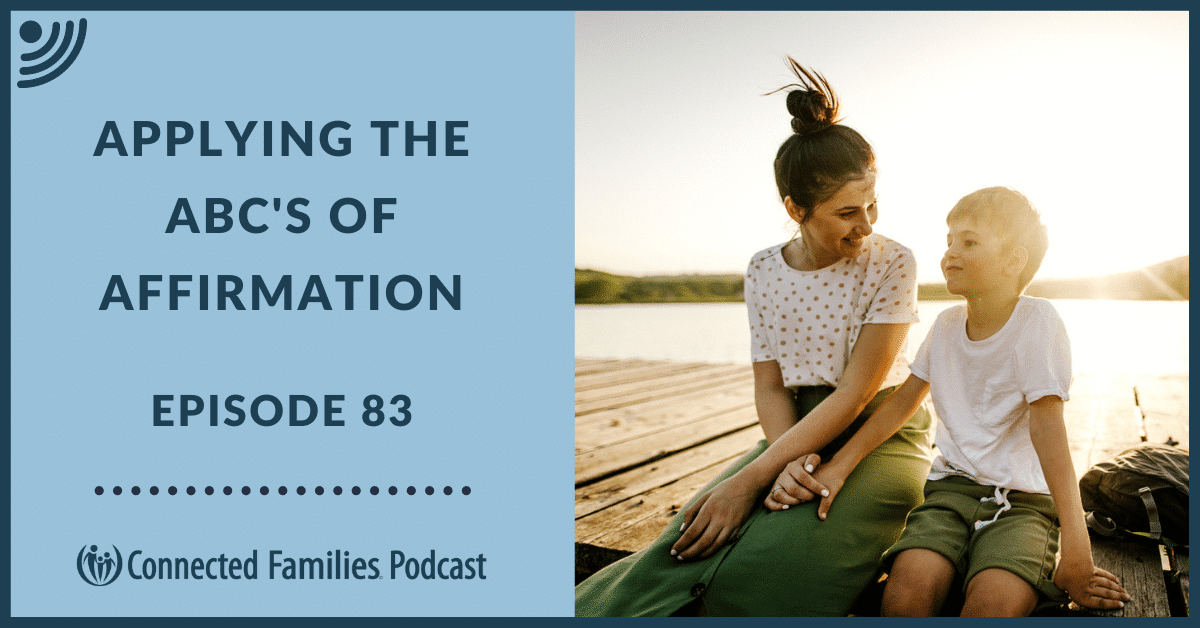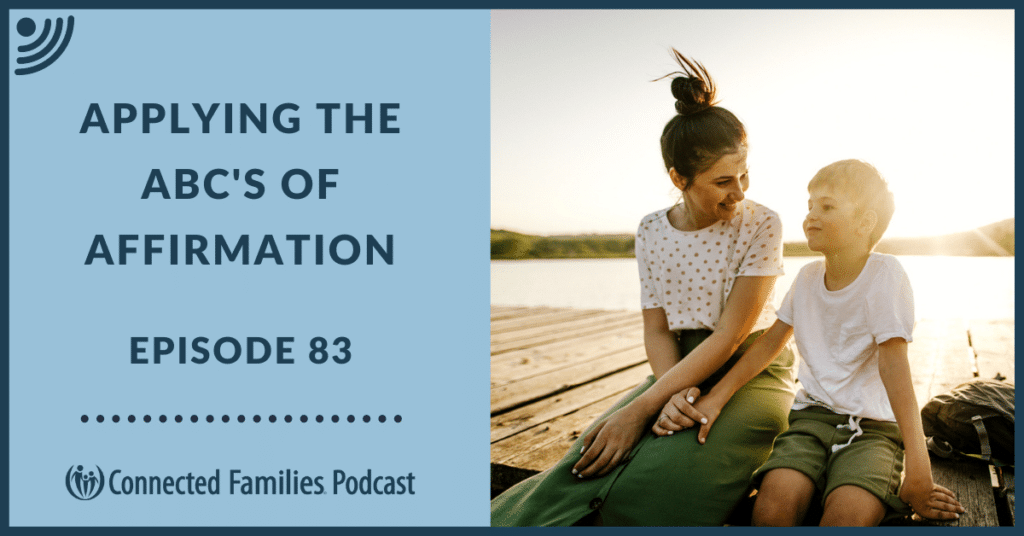 Does your child get discouraged? Does it feel like your child's misbehavior seems to drown out the positive things you might notice? And the more you notice misbehavior, the more it seems to happen. We tend to gravitate toward the things we feel need "fixing" in our kids, because our brains prioritize attending to anything wrong or threatening. This is normal!
As a parent you care deeply about your child and want them to grow in wisdom and responsibility, which doesn't always come naturally! But you can learn to shine a bright spot in a really effective way, on the small things that go well, and begin to unravel this cycle of discouragement in your child. And it will bring encouragement to you as a parent, too!
In today's podcast, Stacy Bellward (podcast host) is joined by Lynne Jackson (Co-Founder of Connected Families) to share a powerful and practical tool to encourage both you and your child!
Lynne struggled with being hard on herself for being negative and critical. The negative self-talk was spilling over as a critical spirit in her parenting, and it was a challenging but rich journey to become more positive and affirming toward her kids. To speak encouraging truth into her kids Lynne developed a simple, useful, and memorable tool called the ABCs of Affirmation. It's not a performance based, pat-on-the-back method. But it IS a Spirit-filled, life-giving tool that builds wisdom and affirms your child's identity as a precious and beloved child of God.
The ABC's of Affirmation provide a way for you to receive God's grace, and then to pour out that grace to your children. When your kids see you receive encouragement from God and others, you can model and pass on the power of genuine, loving affirmation to them.
In this podcast, you'll discover:
the ABC's of Affirmation: What they are, and how to incorporate this tool in everyday life in practical ways
how brain science matches and supports this biblical tool
the negative impacts of too much "shallow" praise for your child
ways to grow momentum (and even boost dopamine!) by encouraging yourself as a parent
how to ask your child thoughtful questions that lead them to self-encourage too!
Mentioned in this podcast:
How have you used the ABC's of Affirmation with your kids? We'd love to hear your stories! And don't forget to check out our new website to encourage yourself and your family with these great resources! Need more encouragement or help? Please contact us, we are here for you!
---
What are your parenting strengths?
You've got them. Knowing your strengths will help you become the best parent you can be. Knowing your parenting challenges is useful information too. Take our FREE ASSESSMENT.
Related Posts
Podcast: Play in new window | Download | Embed