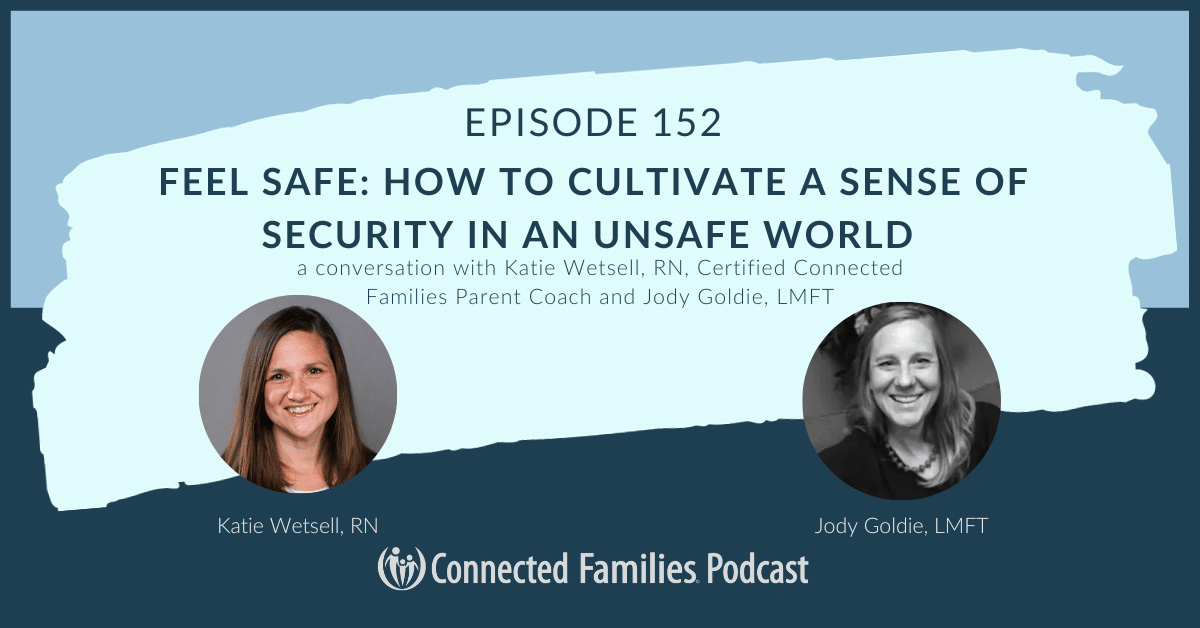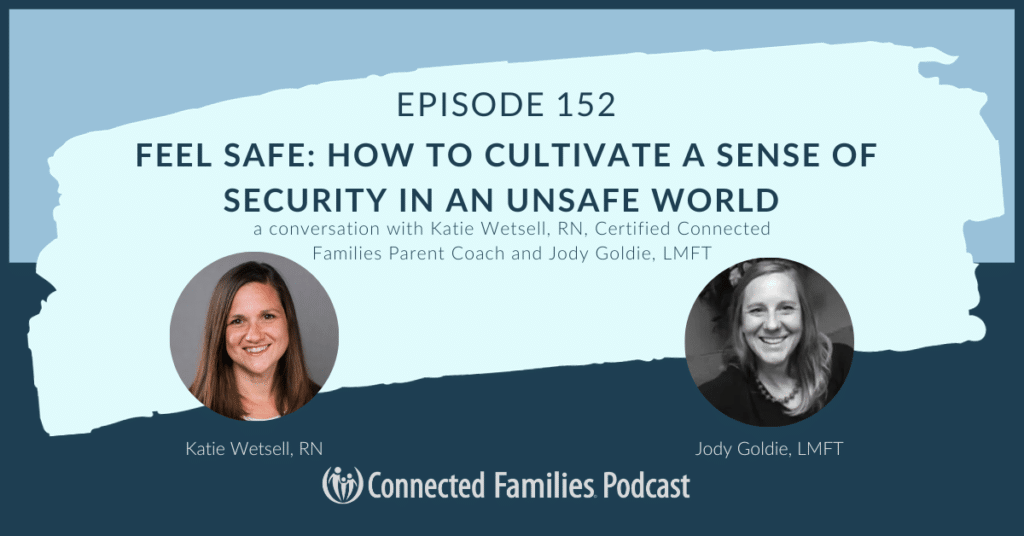 Children today face threats to their safety that are difficult to discuss. How do you help your kids process a school shooting or other violent attack? How can you hold the fear and anxiety they feel when you're experiencing the same emotions? The answers aren't simple, but you can support your child in helpful ways as they process scary situations.
In today's conversation, Jody Goldie (LMFT at Midwest Trauma Center) and Katie Wetsell (Connected Families Certified Parent Coach) join Stacy Bellward (podcast host) to discuss feeling safe when the world feels unsafe. Katie shares wisdom from her personal experience navigating a school shooting, and Jody shares her expertise in trauma-related therapy. Together they will offer you grace and confidence as you navigate these situations with your children.
In this podcast you'll discover:
the importance of processing your own emotions before trying to support your kids
how to be a safe landing place for your kids to process their emotions during traumatic experiences
what you can do when you sense that your child is feeling unsafe (with big or little things)
ways to move past simple reassurances and build confidence and trust
how to draw faith into the conversation as you wrestle with your kid's toughest questions (it's okay to not have all the answers!)
Thanks for listening to today's podcast. Check out our website for more resources to support your parenting, and don't forget to reach out if you have questions. We are a listener-supported podcast, so your donation fuels our work! It is our joy to walk the parenting journey with you as you parent your kids in God's grace and truth.
Looking for a transcript?
Mentioned in this podcast:
Guest Bio:
Katie Wetsell is our online course moderator. She is also a Connected Families Certified Parent Coach, pediatric nurse, and mom of four through birth and adoption. She is passionate about encouraging and empowering parents to love their family with confidence and connection. Building on her bedside experience, she has also been trained in SPACE treatment (Supportive Parenting for Anxious Childhood Emotions) to help parents support their children in overcoming anxiety. Her website is www.parentwithhope.org.
Jody Goldie is a Licensed Marriage and Family Therapist and received her Master's degree in Counseling from Gordon-Conwell Theological Seminary. She approaches the therapeutic relationship with warmth and the belief that all people have the ability to heal. She works with clients who have experienced complex trauma, post-traumatic stress, anxiety, and depression. Her training includes a family systems approach and incorporates that into the understanding of work with individuals and couples. Jody enjoys incorporating spirituality into therapy if that is desired by the client. You can find her at: www.mwtraumacenter.com.
---
Related Posts
Podcast: Play in new window | Download | Embed