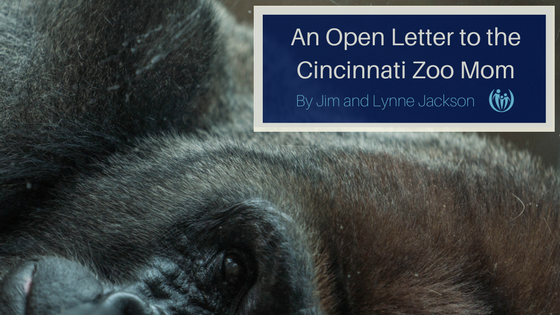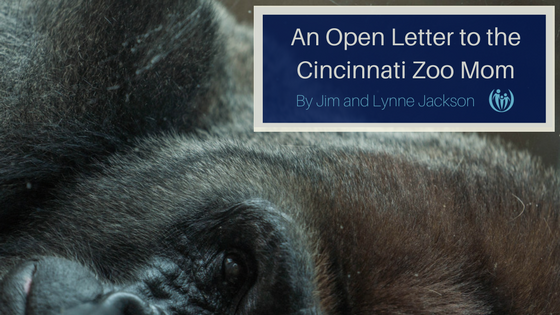 Dear Cincinnati mom,
You. Your son. An encounter with a gorilla at the zoo. These things have made you an unsuspecting internet sensation. We don't know you. But, we do know that parenting is hard enough without the world scrutinizing your every move.
We are guessing, of course, but we're pretty sure you love your kids with ferocious love. You want what's best for them, and you are their protector.
You had a lapse, like most parents do, but had you any notion that in that fleeting moment your son could defy the apparent safety of the zoo's barrier, you'd have kept his hand in yours and assured his safety.
How could you know or ever realize that between your kids and the gorilla was a flawed barrier, or that your child could breach it? He must be an extremely observant and determined young man – the kind of youngster that can take the world by storm!
We once had a child like him. Our son is grown now, but twice he scared the liver out of us. Dubbed "Little Tornado" by his grandpa, he was constantly on the move. Exploring. Discovering. And sometimes disappearing. We covered the ledge near our kitchen table with chicken wire to protect him from crawling onto the table, over the ledge and down a staircase. After each meal we strapped the kitchen chairs to the table so that as a two-year-old he couldn't pull the chairs over to the counter tops and climb the cabinets. And, as some have suggested in response to the Cincinnati zoo incident, we even used a leash sometimes so he wouldn't vanish when we were out in public.