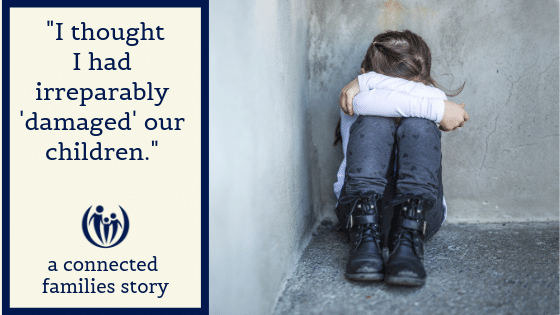 We recently heard from Adrianne*, a mom of two young children (6 & 8) after she and her husband completed our 4-session coaching package. We are excited to share her story with you!
---
I was raised in an abusive household, and my husband did not have a healthy example for resolving conflict growing up either. Because of this, we were struggling to discipline our two children and develop healthy relationships with them that did not center around shame or control. We read many books, tried several parenting methods, and even worked with a life coach.
And then we found Connected Families. With the help of the many resources and a Connected Families coach, we finally have the tools and encouragement to transform our home. I no longer feel like a bully who has to force my children to make better choices and be responsible. I now know I can be a calm, kind parent who maintains high standards without compromising safety or love for my children.
The structure and relationship of the Connected Families framework have proven life-changing for our family.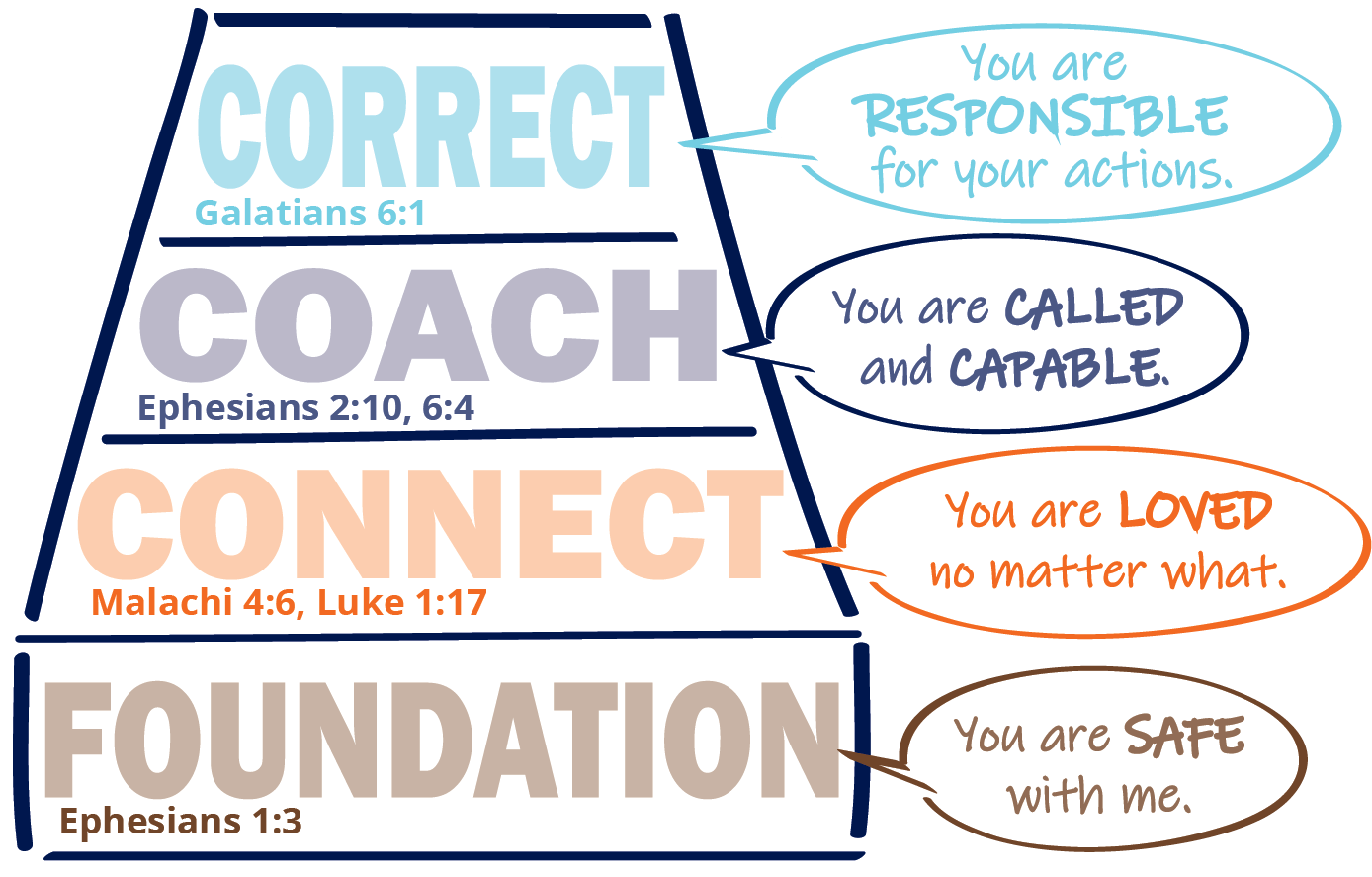 Here's a recent example:
Our 6-year-old daughter has a tendency to scream and shout when she is upset. Because of my abusive childhood, these are huge triggers for me. I REALLY struggle to stay calm and kind when she chooses that method to communicate.
We recently had a great moment of resolution, without any shame or bullying.
You are SAFE with me: One night when her older brother read part of a bedtime story that she wanted to read she became very angry. She screamed, shouted, and refused to calm down. I asked her if she would like a hug, and she said, "No!" in a very defiant tone. In order to get some space and buy some time, I asked her to brush her teeth and get ready for bed. She said, "Fine," through gritted teeth and stormed off to the bathroom.
You are LOVED no matter what: When she finished brushing her teeth, I told her that I loved her and again asked for a hug. Rather than lecture her, I asked her about her feelings. She told me that she didn't want to talk and that she didn't want to pray with us. (We always pray as a family before bed.)
You are CAPABLE: Demonstrating "you are capable" I told her that she is expected to be in the room with us, even if she is too upset to participate. She pouted and hid her face for the entire prayer, but she stayed.
Staying calm, and with the end goal of reconciled relationships, I asked her to please come over so I could say goodnight and give her a hug. Even though she stomped over she still curled up into my lap. I then again asked her about her feelings and what was making her unhappy. She launched into the story of her brother "stealing her turn to read".
You are RESPONSIBLE for your actions: I asked her brother to join us so that she could explain her feelings to him. They resolved the problem, apologized, and hugged. Our daughter then apologized to my husband and me and we all went to bed with grace and love — no shame, control, or bullying involved!
For so long I had been convinced that I had irreparably "damaged" our children by using shame as a form of discipline with them, but our coach, Chad, gave us invaluable insight and encouragement. He helped me to see God's love and blessings in each step on our journey. We still have a LONG way to go, but Connected Families has given us new hope and new direction.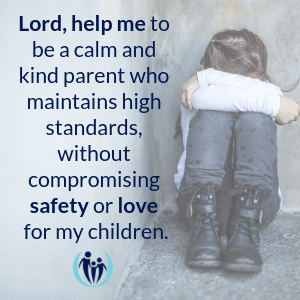 ---
It is never too late to chart a new course and grow deeper connection and respect in your family! The younger kids are, the easier that change usually is. The older kids are, the more they are able to notice, remember and learn from your care and dedication to grow in your relationship with them. One teenager was asked what helped her to begin to trust her parents, and she answered, "When I saw they were willing to change."
If you continue to feel "stuck" in your parenting journey, consider coaching! It might be the very best investment you make in your family.
* To protect the privacy of this family, pseudonyms and stock photo have been used.
---
Frustrated by constant discipline challenges? Take 15 minutes to read our free ebook 4 Messages All Children Long to Hear: A Discipline That Connects Overview.
Related Posts