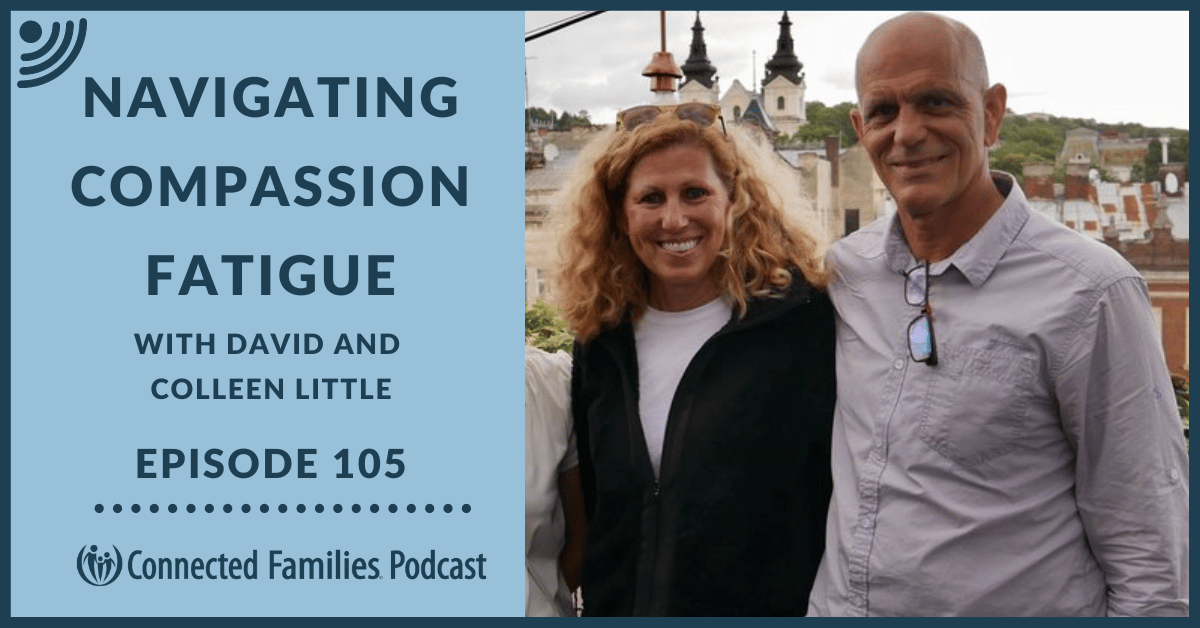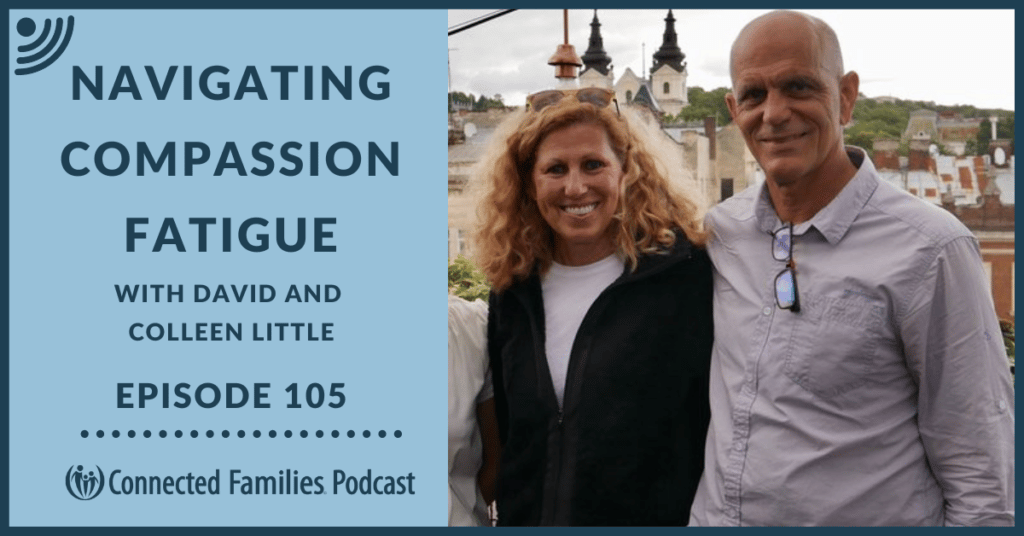 Not all families who have been formed through adoption have experienced what is discussed on this podcast. Regardless of how your family was formed, or the challenges you have in your home, there is a wide range of experiences when it comes to compassion fatigue.
---
If you're struggling to feel joy and hope in your relationship with your child you might be feeling compassion fatigue. Especially if, for a variety of reasons, your child needs extra care and support. You love your child so much, but it can be hard to see the needs of your child when you feel emotionally overwhelmed and exhausted from trying to help them. Compassion fatigue is real, and it is more common than you might think.
In our decades of interacting with families, we have seen an increase in parents in need of hope and help in the midst of daily struggles. You can find hope today from a place of faith, instead of gritting, exhausting, self-effort. Whether your child is struggling with trauma, sensory issues, attachment, abuse, shame, or just the daily struggles of life, this episode is for you!
In today's podcast, Stacy Bellward is joined by Lynne Jackson (Co-Founder of Connected Families) and special guests David and Colleen Little, TBRI practitioners and founders of Imago Hearts. David and Colleen have extensive experience, both in the US and internationally, helping parents who are raising children with histories of abandonment, abuse, and neglect. They dig deep with us today and talk about the importance of understanding attachment, and of doing our own inner work as parents. Then, the grace and mercy of Jesus in our lives can overflow into our relationship with our child in safety, connection, and compassion.
You can experience hope and healing in your own heart, and bring that same hope to your struggling child as well. With God's grace and help, you can look within to understand how your own history, wounds, and attachment have shown up in your life and in your parenting. Healing those wounds can lead to insight about yourself, and that leads to a deeper capacity to offer mercy and compassion to your child.
In today's podcast, you'll discover:
symptoms of compassion fatigue, and why you might be struggling with this
the vital role that attachment plays in the relational stress you're experiencing with your child
practical steps to work through compassion fatigue and the importance of self-care
how to work through the first level of the Connected Families Framework ("You are SAFE with me.") to gain insight into your own needs, and then to better meet the needs of your child
Resources mentioned in this podcast:
Are you struggling with compassion fatigue? Perhaps feeling isolated? You were never meant to travel this path alone! Please reach out to us and let us know how we can help. We also have Certified Parent Coaches who are ready to help you one-on-one in your parenting journey. We look forward to connecting with you!
Guest Bio:
David and Colleen Little live in Prior Lake, Minnesota. They are qualified practitioner trainers of the Trust-Based Relational Intervention model taught by the Karyn Purvis Institute of Childhood Development at Texas Christian University. David and Colleen are also registered trainers of the Circle of Security Parenting intervention. Colleen has a master's degree in Speech Therapy from Mankato State and David has a master's degree in Early Childhood and Infant Mental Health from The University of Minnesota. Their ministry, imago hearts, focuses on helping parents who are raising children with histories of abandonment, abuse, and neglect. In addition to training and coaching parents in Minnesota, they have partnerships with NGOs in Ukraine, Russia, Belarus, Moldova, and Poland. You can find more information about David and Colleen on their website: imagohearts.org.
---
Do you have one really intense child? Or a couple? Almost every family in the Connected Families community has at least one child who is more sensitive and more intense than most other kids. Often what "worked" for your other kids doesn't seem to "work" for this intense child! It's a game-changer when you learn some new skills and can truly understand and empathize with that sensitive and intense child. Check out our newest FREE online mini-course, "7 Practical Calming Strategies for Kids". You'll be equipped with skills to help your sensitive and intense child navigate life. Register today!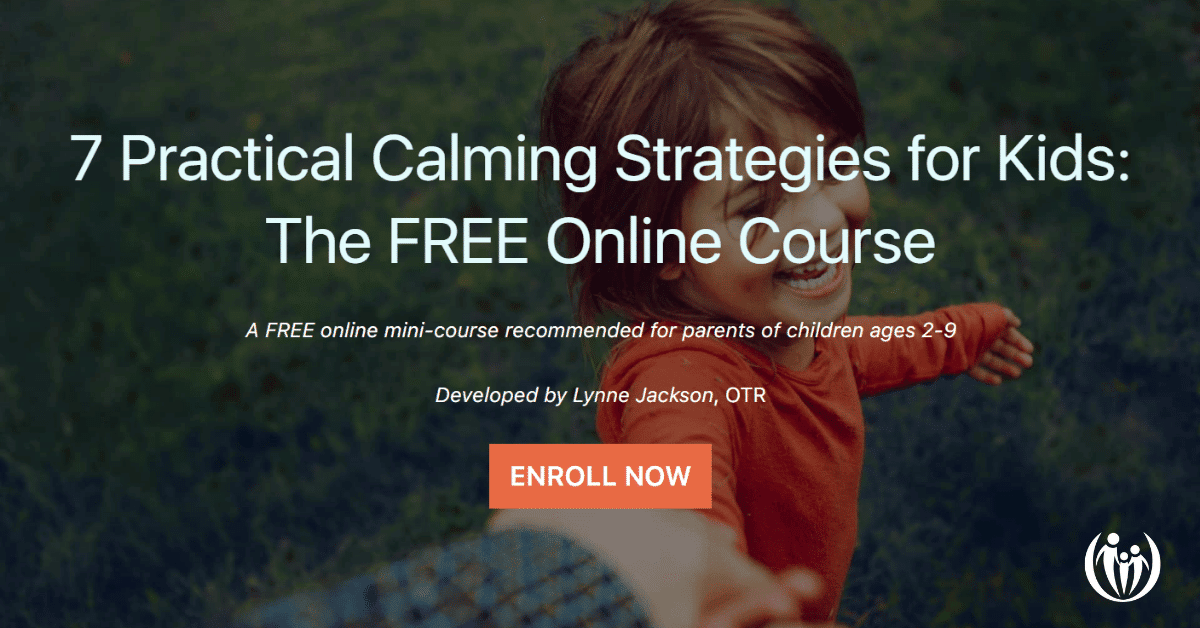 Related Posts
Podcast: Play in new window | Download | Embed