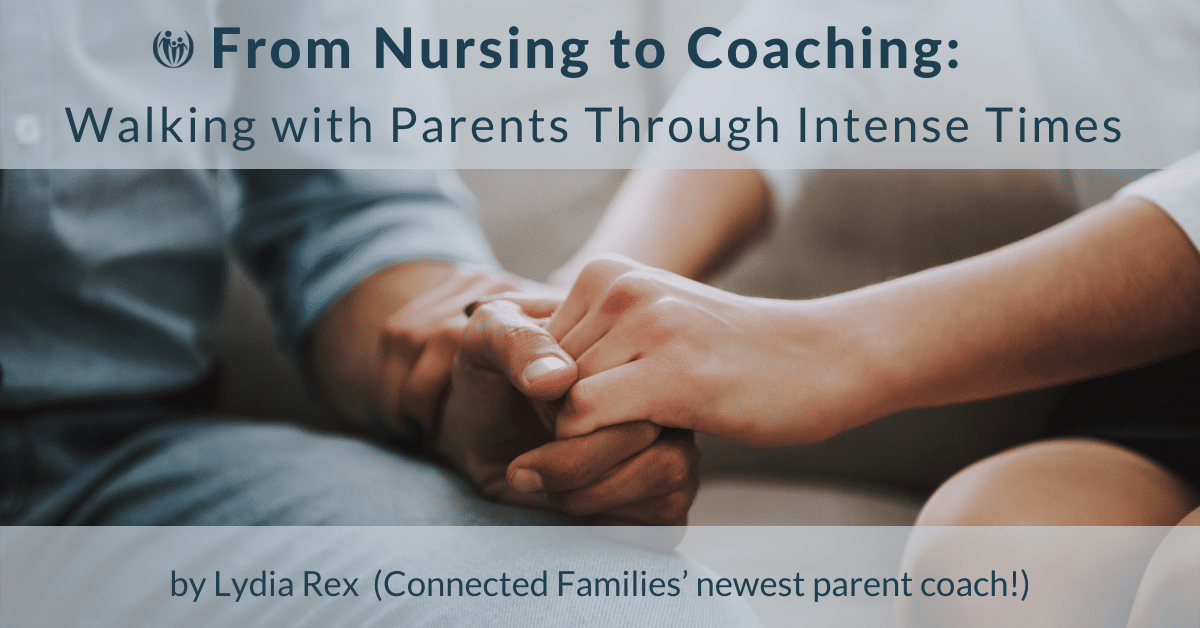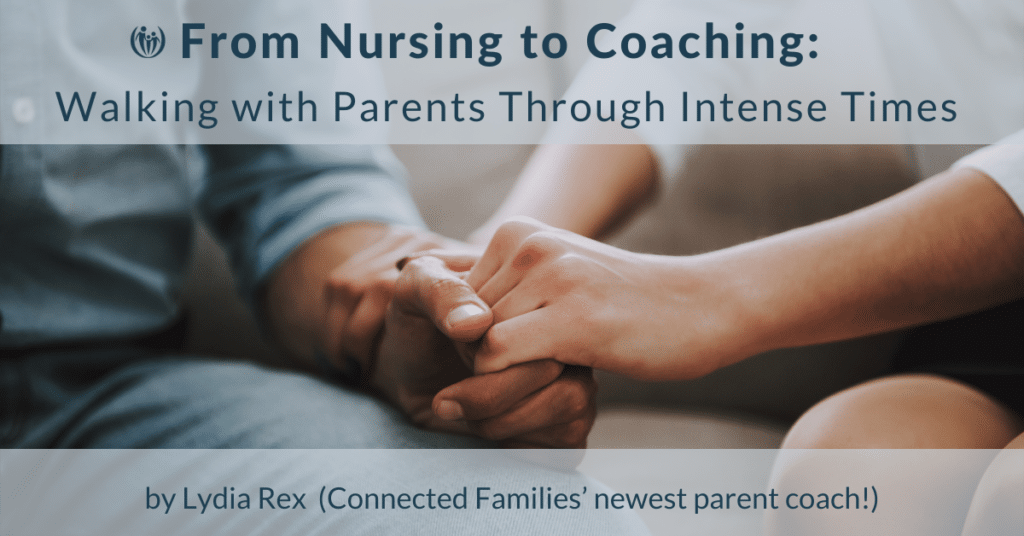 This week we're excited to introduce you to Lydia Rex, our newest Connected Families parent coach. We've asked her to share why she decided to move from a primary career in nursing to parent coaching. Lydia lives in Iowa with her husband (a worship leader) and their two children.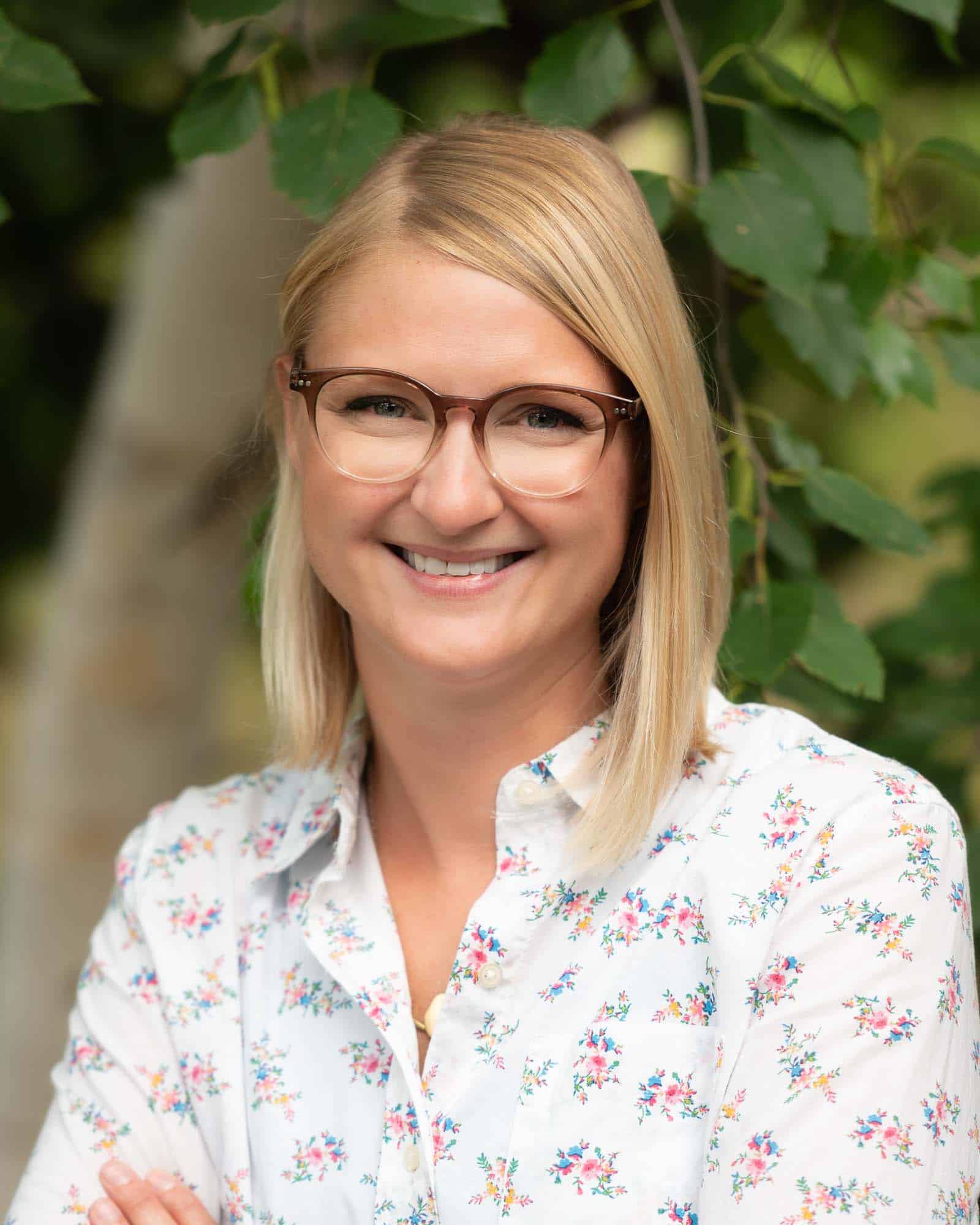 ---
I started my career as a nurse caring for medically complex kids in their home. One of the things I saw over and over was that if we could safely care for these kids outside the hospital environment, their outcomes became dramatically better at home. With the right support, home is a powerful healing environment, even in the face of severe challenges.
When I became a parent myself in 2012, my husband Kyle and I were pretty naive. Our daughter joined our family through birth, our son joined our family through adoption from the domestic foster care system. We thought we could make up for the trauma and struggles our kids experienced, little did we realize how much healing WE needed!
Connected Families first came across our radar right around the time we became foster parents. I was so impressed by the way science and scripture came together – it felt like the missing piece of what we had been looking for. Connected Families has been a guiding light for us as our home became a place for us to heal and grow together.
Making the jump from nurse to coach
I applied for the Connected Families Coaching Certification Program because I knew it would benefit my own family. But the more I learned the more I wanted to someday, somehow, share everything I was learning with other parents. I am very much in the thick of parenting my own young kids, and that enables me to relate well to what families are going through!
Right after I completed the coaching program, Connected Families posted a part-time parent coach position with a specific focus on families with young kids and sensory needs. That seemed too good to be true; what a great reminder that God is directing our lives and connecting the dots over the years!
In my nursing career it was a privilege to be invited into some of the messiest, hardest, and most life-changing family moments. My role had always been to listen well, to offer some guidance and practical tools, and a lot of encouragement! That hasn't changed. Being a Connected Families coach is the most holistic job I've ever had! I love that we are supporting families in caring for body, mind/emotions and spirit. I love bringing my medical background, all I've learned from my kids' therapists and specialists, and the many practical Connected Families tools into my coaching.
Although therapists and specialists can make a huge difference, your kids need you most of all. If your family has experienced struggles you could truly benefit from support. That's what parent coaching is all about!
You are the expert on your kids.
As your parent coach, my job is to come alongside and equip you to lead your family with grace. As we walk through the Connected Families Framework together, we will apply it to specific challenges in your family.
I love seeing how God speaks to parents and empowers them to bring God's transforming grace and truth alive in their homes!
One enthusiastic coaching client had this to say about their coaching experience:
Our oldest son (8) was experiencing a lot of angry outbursts; yelling, hitting, slamming doors, throwing toys. We had been through DTC a few months prior and though it had helped us to begin to recognize what was going on in us first and laying the foundation, we needed more practical application for our family situation. Lydia was able to come alongside and remind us of the framework while also sharing practical information we could begin implementing in our family. All the resources she shared with us were super helpful! She was always positive, relatable and truly listened to understand what we needed help with and then shared valuable information.
---
If you are feeling "stuck" in unhealthy patterns in your family, we encourage you to seek out coaching! We've heard from many parents that coaching through Connected Families is the best investment they've made in their family. Lydia's focus is on coaching parents with younger children. If you have tweens or teens, consider parent coaching with Chad Hayenga.
Related Posts