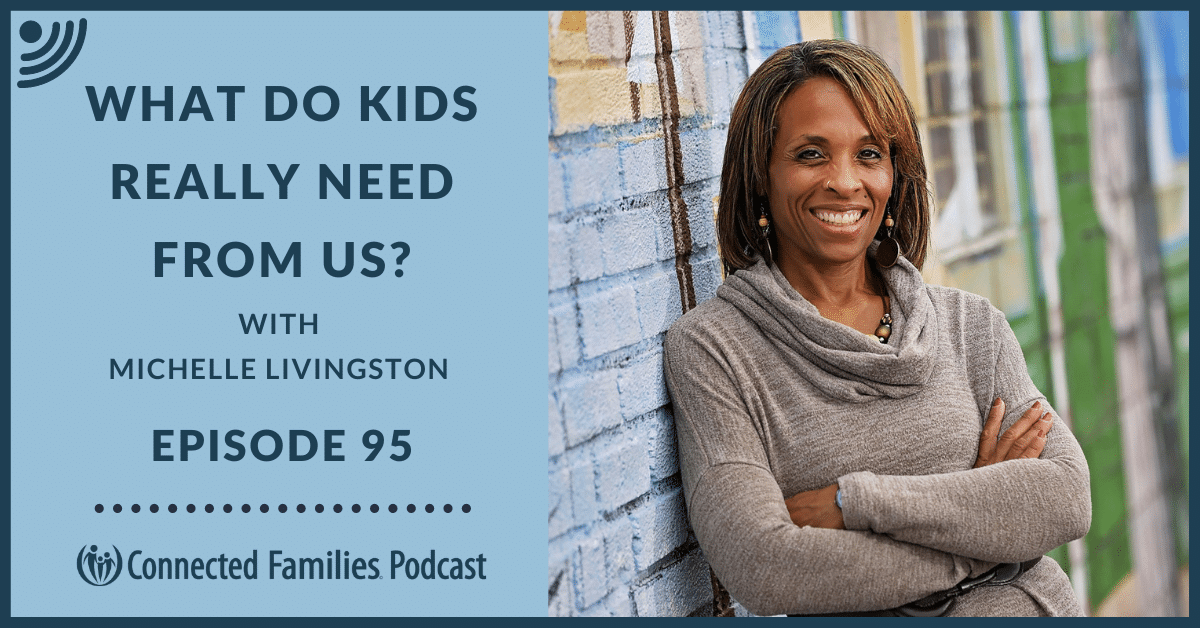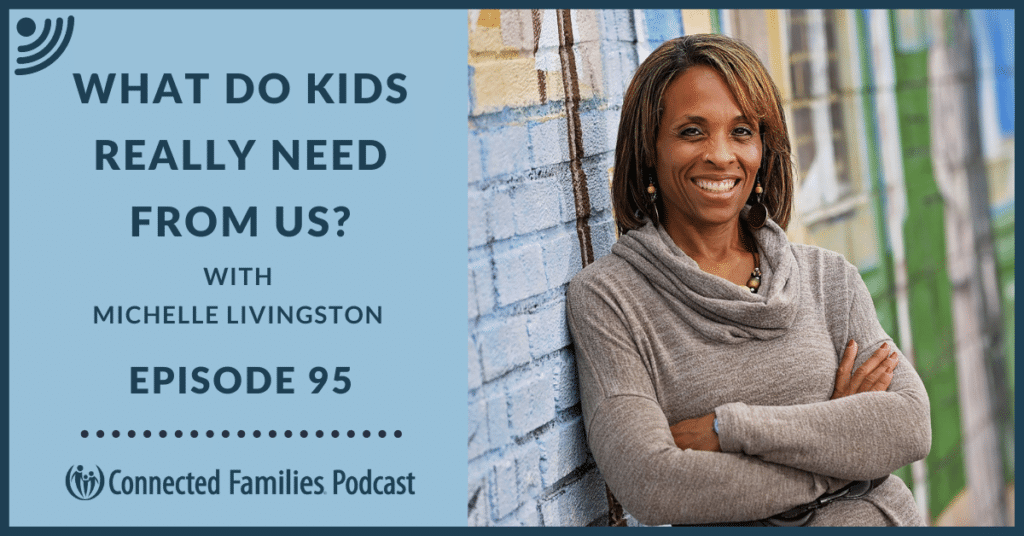 Sometimes parenting can seem hopeless. What do kids really need from us? Maybe your kids are struggling and you're not sure how to get through to them. (This can feel especially hard with teens!) You feel frustrated and your relationship can begin to feel tense. You want to understand them, but you don't know where to begin.
Sometimes we get anxious about our kids' challenges and focus more on their behavior, which can cause further strain on the relationship. Consider this: What we see on the surface in our kids and teens doesn't always reflect what's really going on in their hearts.
Today's episode is a special and unique conversation. Join Jim Jackson (Co-Founder of Connected Families) as he interviews Michelle Livingston Thorstad (speaker, mentor, and biblical counselor). Learn about Michelle's work with at-risk youth, the trials in her own parenting, and the hope that gave her a renewed sense of God's love and grace for her and her kids. This conversation is about the relational transformation that takes place in a connected relationship. Sharing hope with your kids is relational. It's hearing and understanding what your kids need, whether they express it with or without words.
Keeping the hope alive in your relationship with your child means doing your own inner work, seeing beyond their stubborn exterior, and understanding the pain they may feel and the love they need.
In this episode…
…you'll learn about what our kids really need from us. Things like:
relationship over behavior management. You're more likely to have influence and to be able speak into your kids' lives when they feel a safe and connected relationship with you.
a safe place to land when they share things with you (body language is important too!). The way you respond can either invite more conversation and influence, or cause hesitancy in your kids about future conversations.
your humility. Your mistakes can be a beautiful opportunity for them to learn that you struggle too. Kids don't feel so alone when they know they are not the only ones who make mistakes.
your physical presence. Being in physical proximity provides a space where organic, meaningful conversations can happen.
These are just a few of the valuable insights you'll hear in today's podcast! Listen in and let us know what has been helpful to you. And check out these Connected Families resources to help you take steps forward in your journey of peaceful parenting. Need further help? Contact us, we'd love to hear from you!
Mentioned in this podcast:
Guest bio:
A native of Minnesota, Michelle Livingston Thorstad grew up in a loving family, but often struggled feeling fully accepted by her peers. As the product of an inter-racial marriage, Michelle frequently felt misunderstood and discouraged to embrace her identity as a bi-racial individual. Ten years after graduating from the U of MN Carlson School of Management with a business degree, Michelle found TreeHouse, who's mission and vision aligned perfectly with her calling to help struggling youth and their families. Today Michelle has mentored hundreds of teens, spoken both locally & internationally to youth, parents, youth workers, school administrators, churches, community organizations & business professionals. She is currently working at the Center for Transformation and Training as a Biblical Counselor and Spiritual Director. In her downtime you will find Michelle raising teenagers of her own, singing off-beat with her husband, and continuing to grow & enjoy each new season of life.
---
Take 15 minutes to learn how to give consequences that teach, rather than simply punish, by downloading our free ebook Consequences That Actually Work.
Related Posts
Podcast: Play in new window | Download | Embed