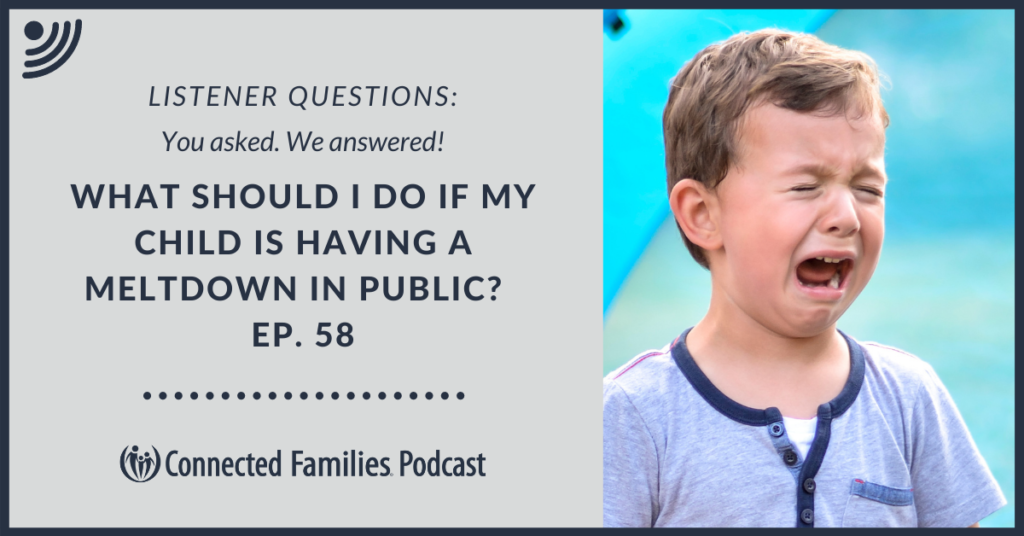 You're in the grocery store. Or the park. Or at a family gathering. And you sense a major meltdown coming. It's so embarrassing when your child has a meltdown in public – especially when you know other people are watching!
Join Jim and Lynne Jackson, co-founders of Connected Families, as they offer practical and down-to-earth solutions to this real-life struggle. This podcast addresses some common questions we frequently hear, such as:
"What should I do when my child is having a meltdown in public?"
"Is there a time and place for immediate obedience, and what does that look like?"
"How can I better connect with my child in a discipline situation?"
Along with these helpful insights, you'll gain a crucial "big picture" perspective of your (and your child's) identity as God's beloved children. Not perfect parents with well-behaved kids, but imperfect parents and kids learning together in the love and grace of Jesus.
Bible references mentioned in this podcast:
The Parable of the Two Sons (Matthew 21:28-32)
Jesus' Warnings to the Pharisees (Matthew 23:25-36)
Want to learn more about how to help your child when they meltdown in public?
Connected Families Framework
Discipline that Connects with Your Child's Heart (book)
FREE Resources to Strengthen Connection with Your Child
---
Download our FREE in-depth ebook Helping Kids With Anger. It will provide thoughtful insights and creative ideas to help your struggling child.
Related Posts
Podcast: Play in new window | Download | Embed