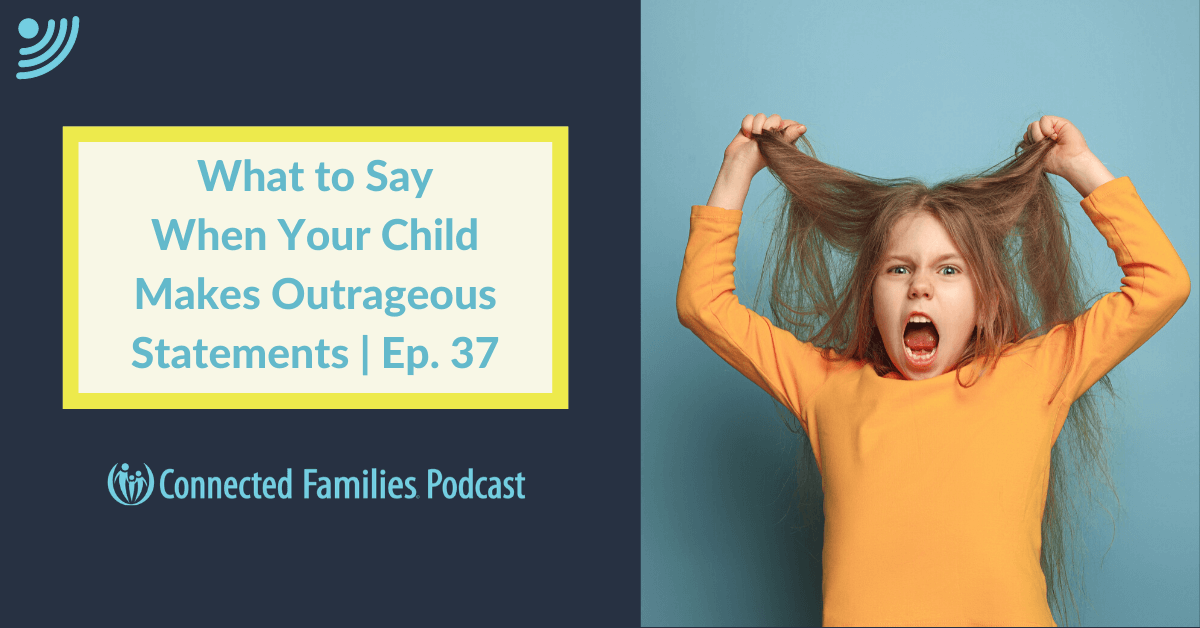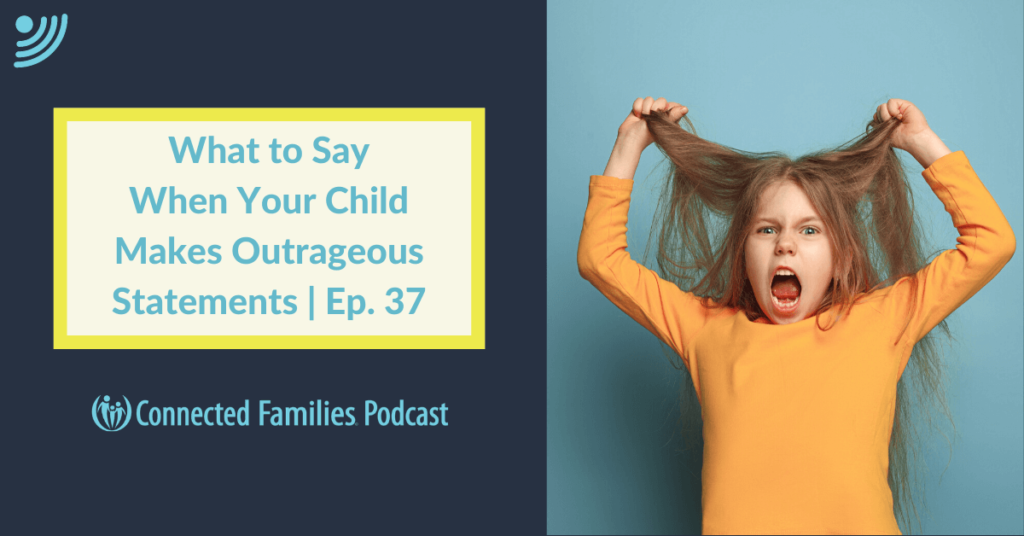 Have you ever heard an outrageous statement from your child? Outrageous statements come in all shapes and sizes and can often trigger disbelief or even outrage in parents. Perhaps that's why they're called outrageous statements! 
It's tempting for us, as parents, to respond to these situations with immediate correction or a lecture. However, this may result in unhelpful arguments. Hard emotions are often underneath our kid's outrageous statements. How can we respond with love, connection, and safety to effectively help them grow in wisdom and responsibility?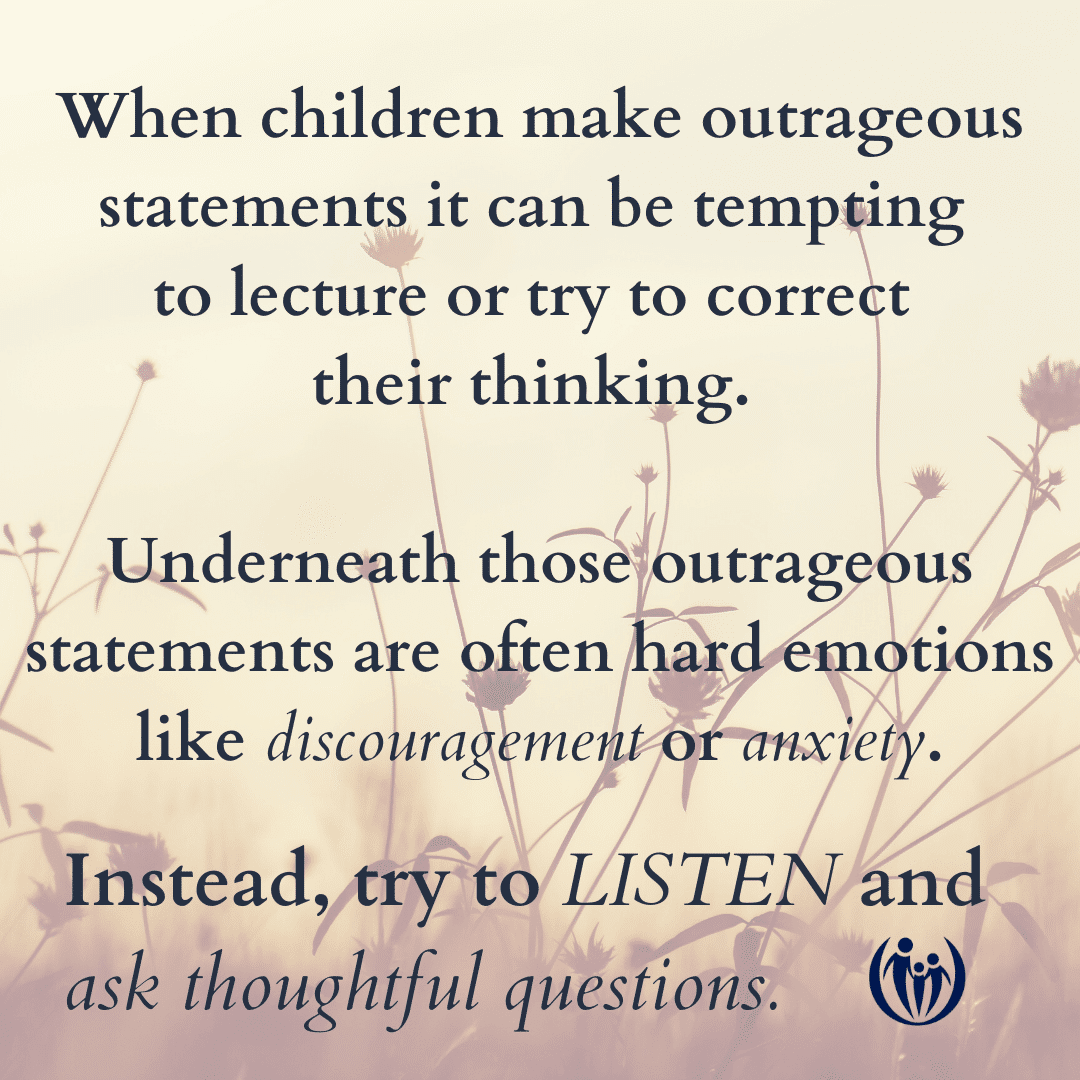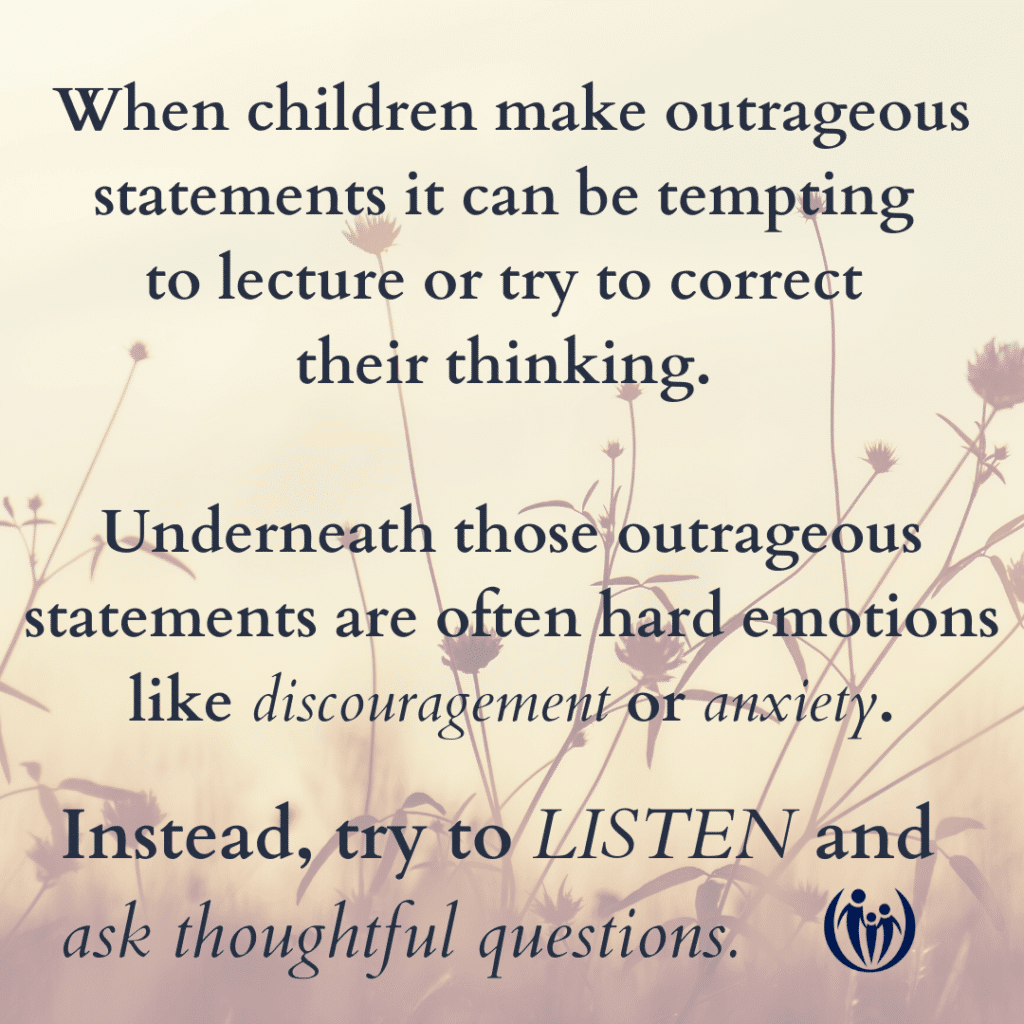 Join Stacy Bellward (ACC), Chad Hayenga (MA,LMFT, CLC), and Jim Jackson (co-founder of Connected Families), as they discuss the power of lighthearted questions in a conversational model that will guide wisdom-building responses in your kids. They also discuss the recently released online course from Connected Families called The Power of Questions: Less Arguing. More Wisdom.
In today's episode, you'll discover:
A useful analogy to help you "dig deeper" to understand your child's underlying emotions.
The power of lighthearted questions to build wisdom in your kids rather than "fix" the behavior.
A practical conversational model that creates safety in relationships when confronted with outrageous statements from your kids.
Remember, your child is often frustrated and discouraged when they say outrageous things. Learning to find what is going on underneath the surface will better equip you to lead your family with grace.
If you want to hear more about what to do when your kids say outrageous things, check out Stop the Crazy All-or-Nothing Thinking with These 4 Steps.
Like what you hear? Don't forget to subscribe, rate, and review Connected Families podcasts so you don't miss a single episode and others can find us more easily!
---
In our newest online course The Power of Questions: Less Arguing. More Wisdom. you will learn the art of asking questions that build internal wisdom and character in your kids, and create a culture of teamwork in your family. Join us today!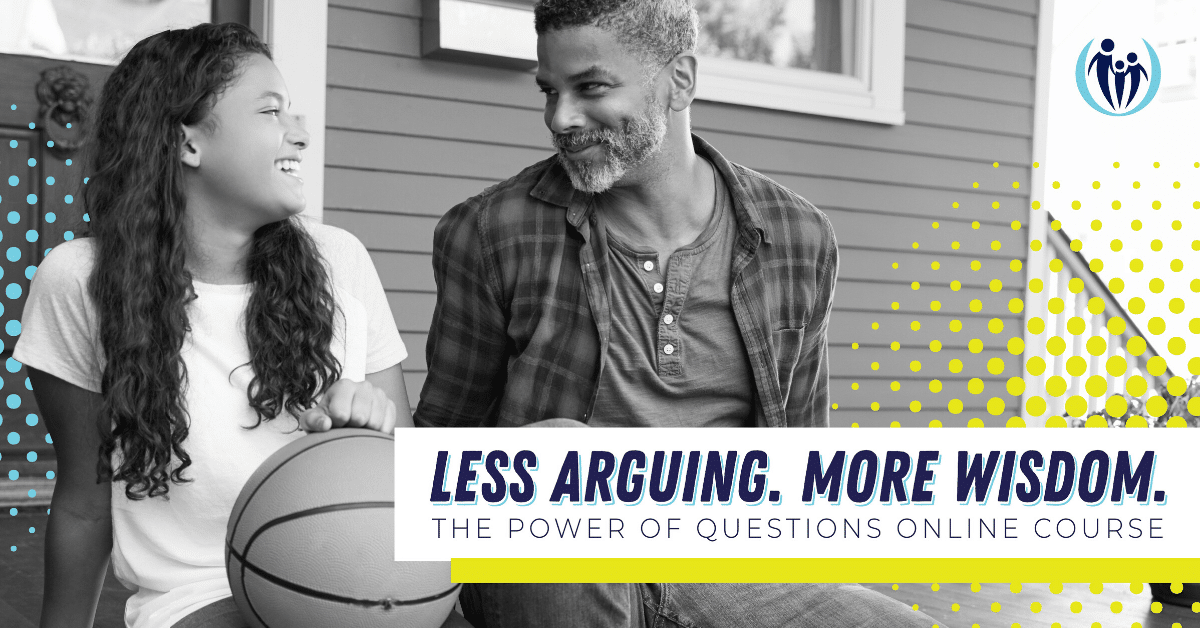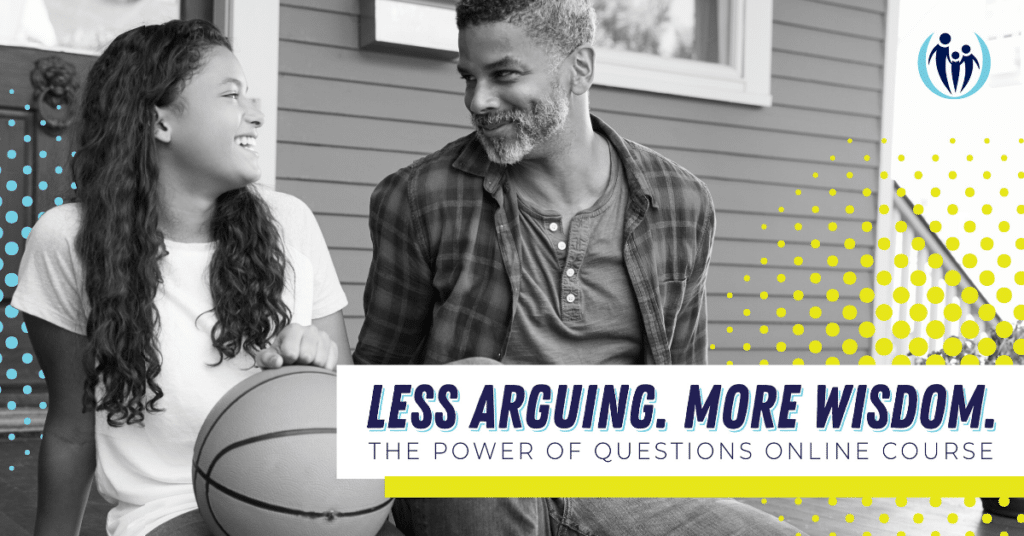 Podcast: Play in new window | Download | Embed