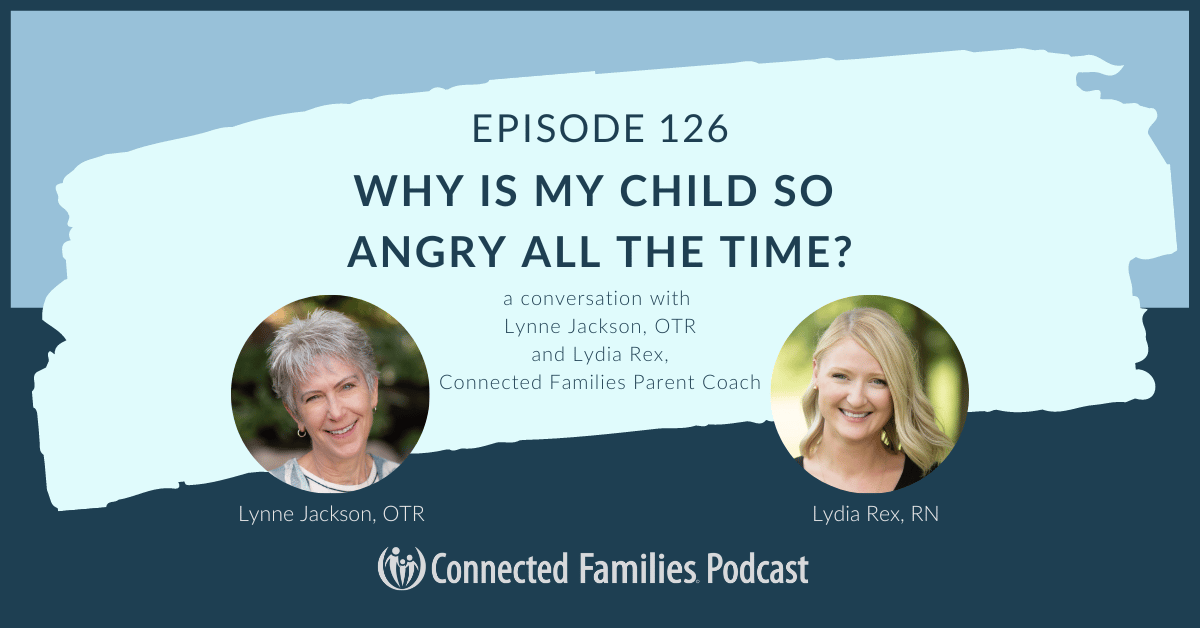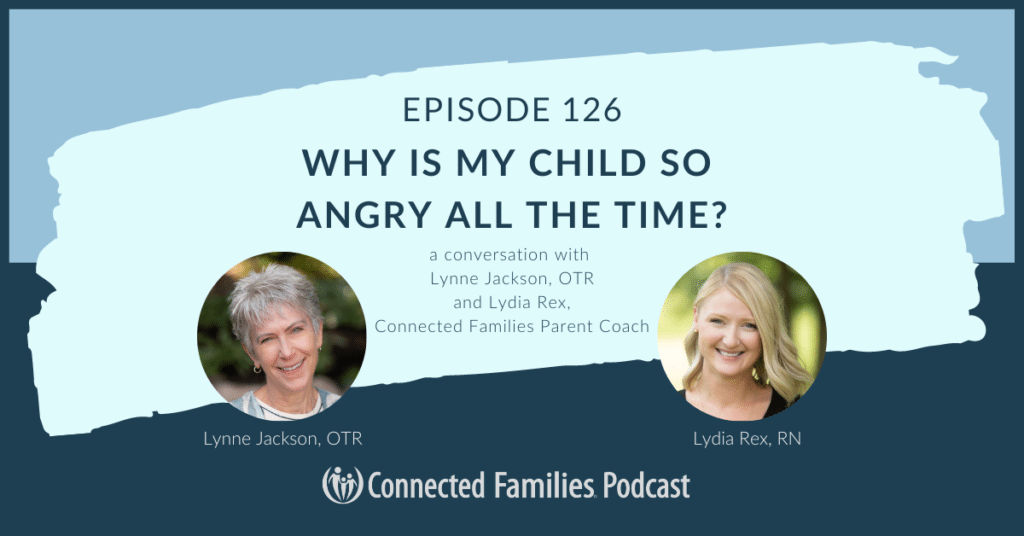 Are you trying to understand your child's frequent frustration or angry eruptions? Do you find yourself turning to the internet to ask, "Why is my son so angry with me?" or "Why is my daughter so angry all the time?" The truth is, there is usually more going under the surface of anger. Likely, that anger is protecting some softer emotions, such as feeling anxious, alone, or discouraged, to name a few. You can have compassion and come alongside them with loving support when you seek to understand what is really going on. But how do you get started?
In this podcast, Lynne Jackson (Connected Families Co-Founder and Occupational Therapist) and Lydia Rex (Connected Families Certified Parent Coach and RN) join Stacy Bellward (podcast host) for a conversation about anger and anxiety in children. Drawing on their experience supporting families, Lynne and Lydia share how you can look beneath your child's anger to get out of a stress cycle and into a healing pattern.
In this podcast you'll discover:
underlying stress factors that influence angry behavior
the relationship between anger and anxiety
when to use an "I wonder if…" question to help build emotional intelligence and understanding
how you can move to compassion and connection when your child erupts in anger
trauma's role in anger, including its effects on a child's developing brain and nervous system
activities to do with your child to grow their emotional awareness and build skills to unpack what's going on under the surface
We hope that you have been encouraged by today's podcast, and we look forward to getting to know you. Please check out our website, and don't forget to reach out if you need help. It is a joy to be able to walk with you as you parent your kids in God's grace and truth!
Mentioned in this podcast:
Guest Bio:
Lynne Jackson​ has over 25 years of experience as a pediatric occupational therapist working with children with sensory processing disorder, ADHD (including her own kids!), OCD, ODD, and autism spectrum disorders. As a speaker, certified life coach, podcaster, and author, Lynne has helped thousands of parents learn to be peaceful, purposeful, and confident. In 2002, she and her husband, Jim, founded Connected Families, a ministry that helps parents learn to embody God's grace in the midst of family life.
Lydia Rex is a registered nurse turned TBRI practitioner and parent coach to families with young kids, especially those who have sensory needs or developmental trauma. No stranger to challenges in the parenting journey, Lydia offers empathy, encouragement, and a deep commitment to walking alongside parents with the Connected Families Framework. It's her joy to see God's grace healing the hearts of parents and children. Lydia, her husband Kyle, and their two kids live in Iowa, where they enjoy homeschooling, outdoor activities, and reading lots of books.
---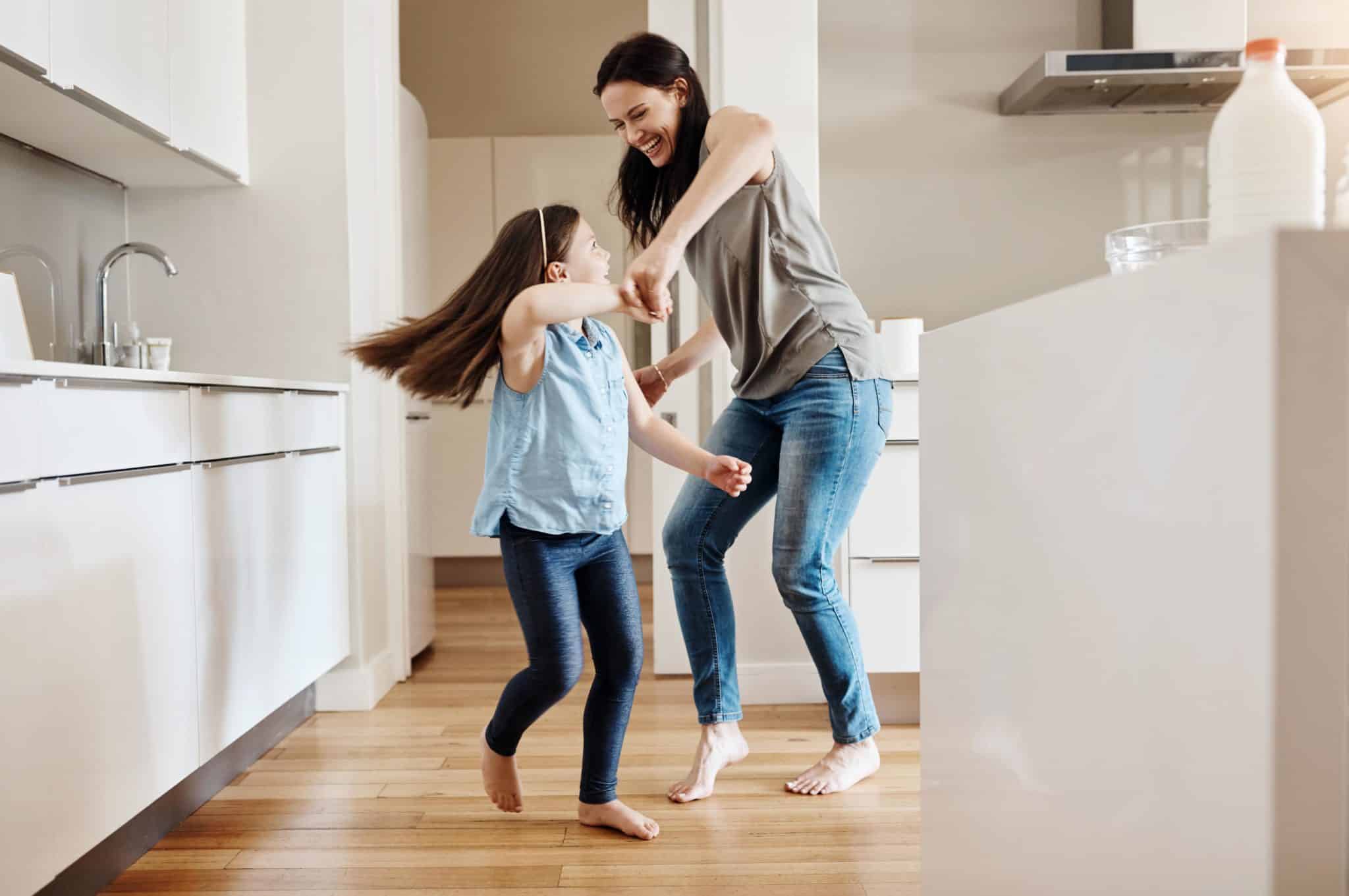 Do you have a child with EXTRA needs?
Parenting isn't easy, but when you've got an extra INTENSE or SENSITIVE child with big feelings… it's even harder.
The Sensitive and Intense Kids online course will equip you to parent well, even with these unique kiddos.
Related Posts
Podcast: Play in new window | Download | Embed