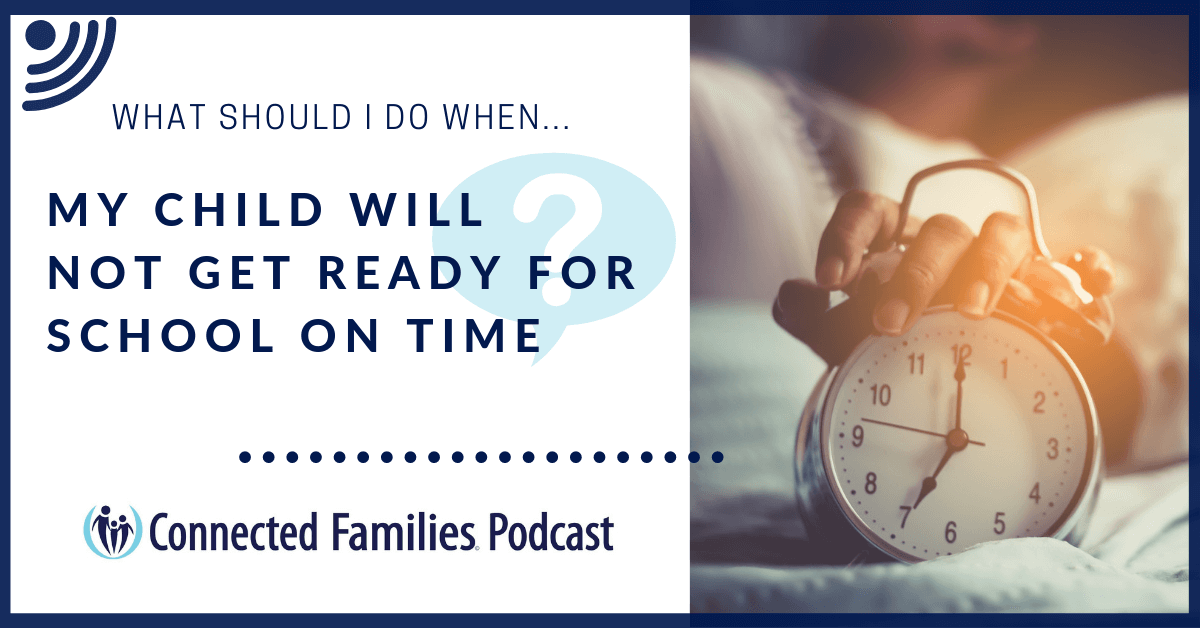 We're in back-to-school season, bringing all the joy and anxiety that comes with it. One question we hear when we talk with parents is, "What do I do when my child won't get ready for school on time?"
This week Stacy Bellward and Jim Jackson interview Chad Hayenga, LMFT and parent coach about how to respond in a kind, but firm, way to this high-stress time of day.
Short answer: The natural impact, without parental intervention, is what will be the greatest teacher.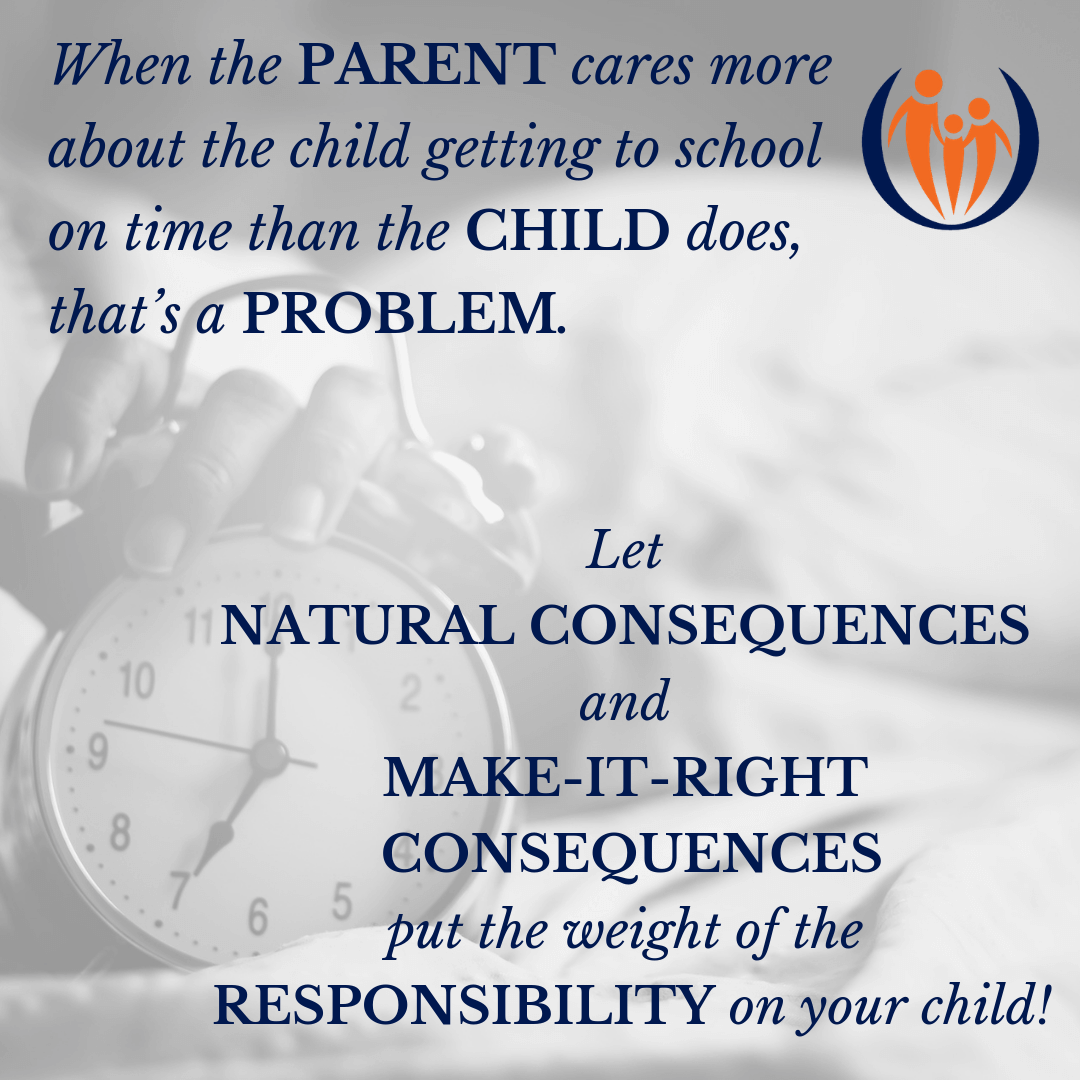 Listen in as we explore a deeper dive into this frustrating issue:
Step 1 – IDENTIFY: Be clear in your expectations and ensure that your child has the ability to

understand

and clearly

knows

what to do to get out the door.  

Step 2 – EMPOWER: If kids are struggling, empower them to identify exactly what they may need from you to help them get going in the morning. 
Step 3 – TRANSFER: Try to avoid lecturing and nagging and implement your plan so you transfer the weight of responsibility to the child.
One resource we recommend is our free eBook Consequences That Actually Work where you will learn about natural, logical, and restitution consequences.
Want to learn more?
Related Posts
Podcast: Play in new window | Download | Embed