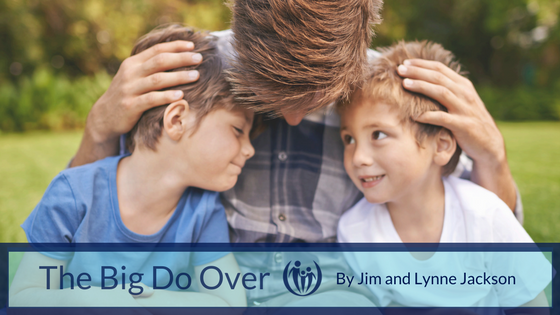 Recently we received this story from Joel and Amy Nelson, parents of two sons, who have previously shared their story here. Enjoy!
---
Parenting may not come with a manual, but I sure have read a lot of the parenting books out there! One common message that I encountered in my reading was, in all that you do, "be consistent".
This logic was all well and good, except when I was not in a good place to address the situation calmly because of what was going on inside of me – exasperation, frustration, or just plain being tired and worn out from a day. If one of my sons challenged me during these times, it was "game on".
It typically would start with me giving a consequence just because I was mad. "If you do that one more time, you will lose (insert favorite item here) for one day." Then, if there was any whining, it was, "OK, that's two days!" Then after the pouty huffing, "OK, one week, do you want more?" Then after the slammed door, "OK, A MONTH!!!" And then, there I was — stuck in the consequences I had given, having to "be consistent" and follow through.