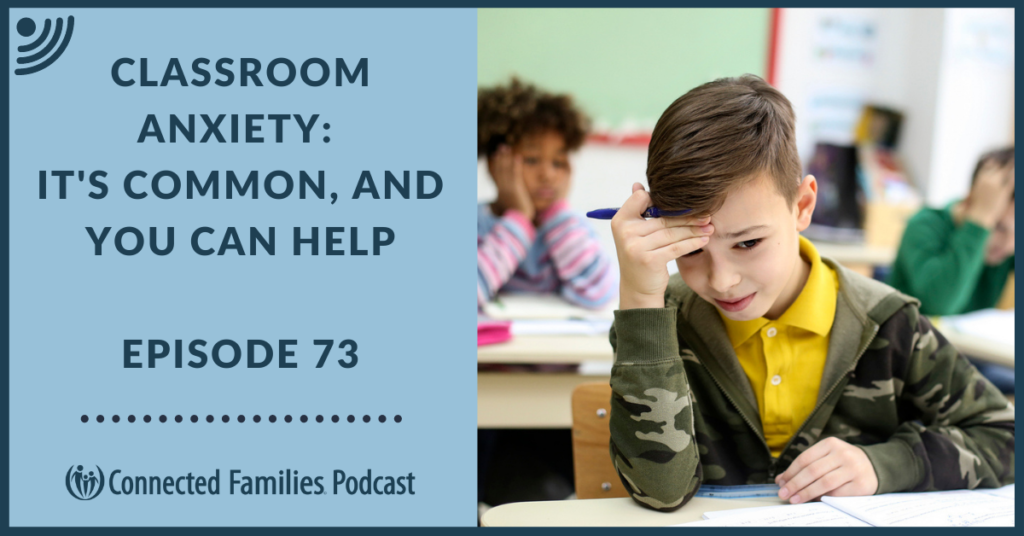 Is your child struggling with anxiety about going back to school? How do you navigate the uncertainties of a new school year? If you and your child are feeling stressed about all the changes and upheaval surrounding school, you are not alone! Classroom anxiety is more common than you think. We have some super helpful information to get you and your kids on the right track for a more calm and connected school year!
Today's episode is absolutely packed with essential information and practical application. This podcast will help you better understand and connect with your child in their struggle with anxiety and possibly even trauma. Stacy Bellward (podcast host) and Lynne Jackson (co-founder of Connected Families) are joined by Jessica Sinarski, LPCMH, (Licensed Professional Counselor of Mental Health) and author of the book Riley the Brave Makes it to School. Using brain science research, Jessica equips parents, teachers, and other professionals to meet the needs of kids who are struggling, and to better incorporate effective trauma-sensitive practices into their interactions with children.
Beneath the surface, a child's challenging behavior can often be anxiety. Entering into these tough situations with calm and safety are absolutely key in reaching your child. When kids externalize these big feelings, they need a safe place to land, and to work through, what is really going on in their brains and in their hearts. When you can understand their behavior and safely communicate I am for you, you can better help your child heal.
Powerful and practical tools you will gain in this podcast:
The research of what is happening in a child's brain when they are anxious, and how that behavior may play out in unexpected ways
How to help both you and your child when reacting in the "downstairs brain"
Understanding the "turtle," "tiger," and "porcupine" response in your child (and in yourself!)
Practical ways to apply this information to your child's back-to-school challenges and classroom anxiety
The power of connection within the Connected Families Framework
We've compiled a list of great resources for you below, and as always, we are here for you and would love for you to connect with us! (Or check out our parent coaching options.)
Resources from Jessica Sinarski:
Connected Families resources mentioned in this podcast:
Additional resources mentioned:
Guest bio:
Jessica Sinarski, LPCMH, equips parents and professionals to be healers for hurting children. Weaving user-friendly brain science into everything she does, she ignites both passion and know-how in audiences. Extensive post-graduate training and 15+ years as a clinician, consultant, and parent educator led her to create the resource and training platform she couldn't find elsewhere: BraveBrains. Jessica continues to work as a therapist and clinical supervisor at an innovative adoption support agency in Delaware and serves on the board of directors at the largest Head Start provider in the Bronx, NY. She has shared her expertise as a contributor to magazines, blogs, and podcasts. At home, Jessica's three busy boys will forever keep her laughing and learning.
---
If you are not currently following us on Instagram we encourage you to check it out. Our community is growing there and we'd love to partner with you in your parenting with timely encouragement just for you. Find us @connectedfams for your daily dose of parenting tips.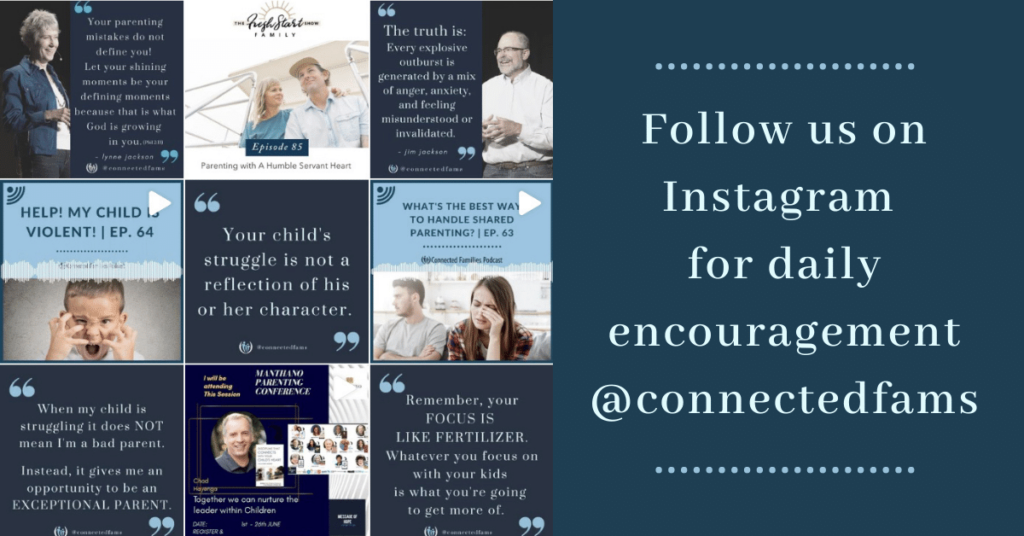 Podcast: Play in new window | Download | Embed