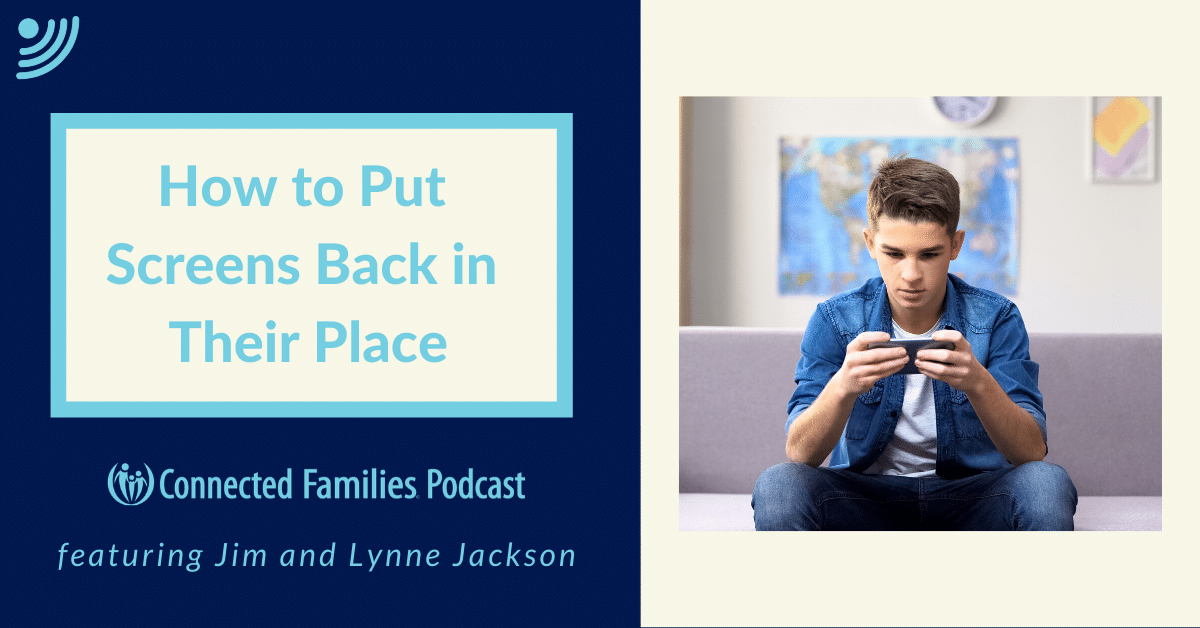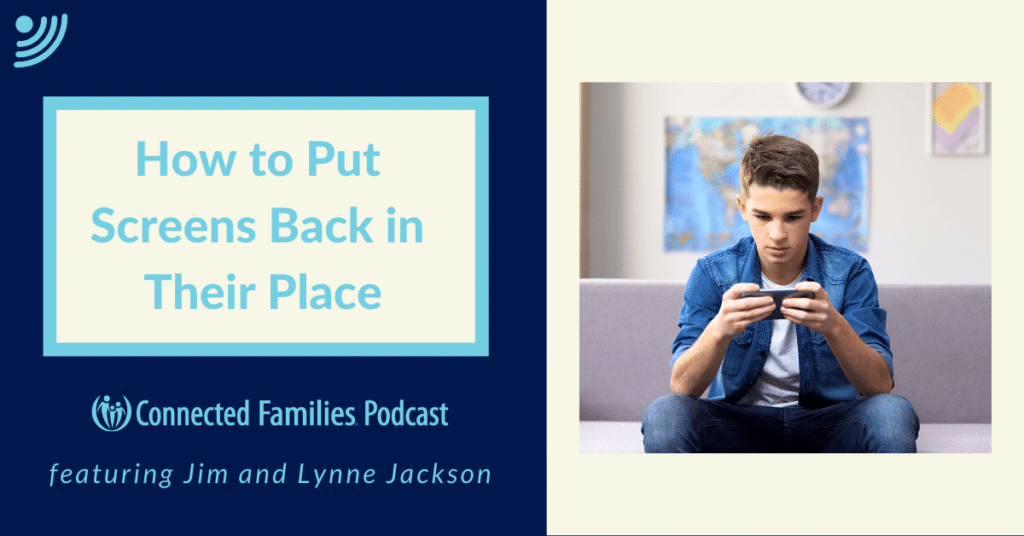 You want to be intentional about screen time with your kids, but you've got an uphill battle! The pandemic isn't making it any easier either. If you're struggling with how to be intentional about screens, especially when your kids require them more than ever, this is the podcast episode for you.
Join Jim and Lynne Jackson, co-founders of Connected Families, as they dive into the challenges of our kids and their screen time. They discuss how best to approach screen time from a place of connection and guidance, not just enforcing rules. These ideas will equip you to lead your family with grace as you help your children feel capable and responsible when it comes to screen time.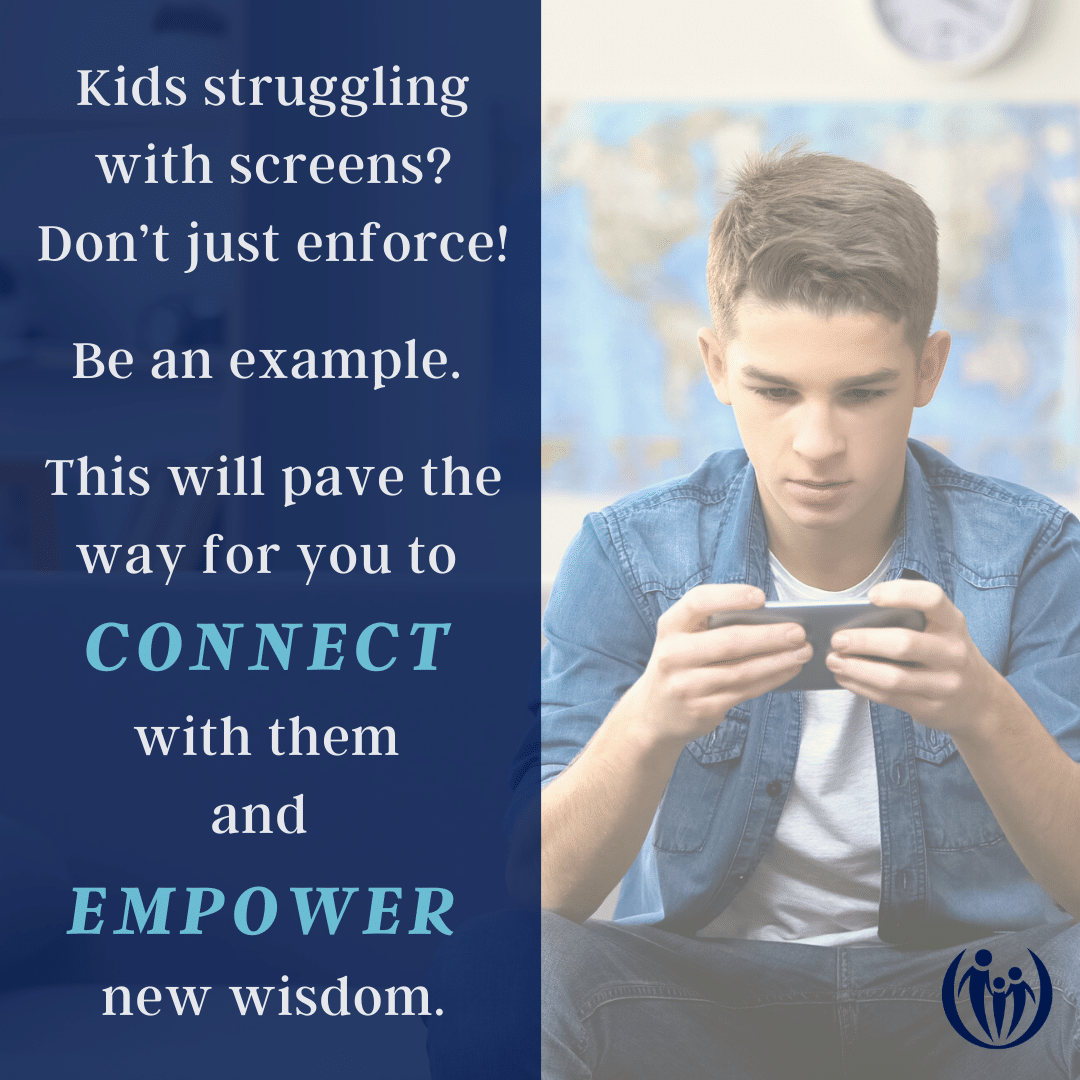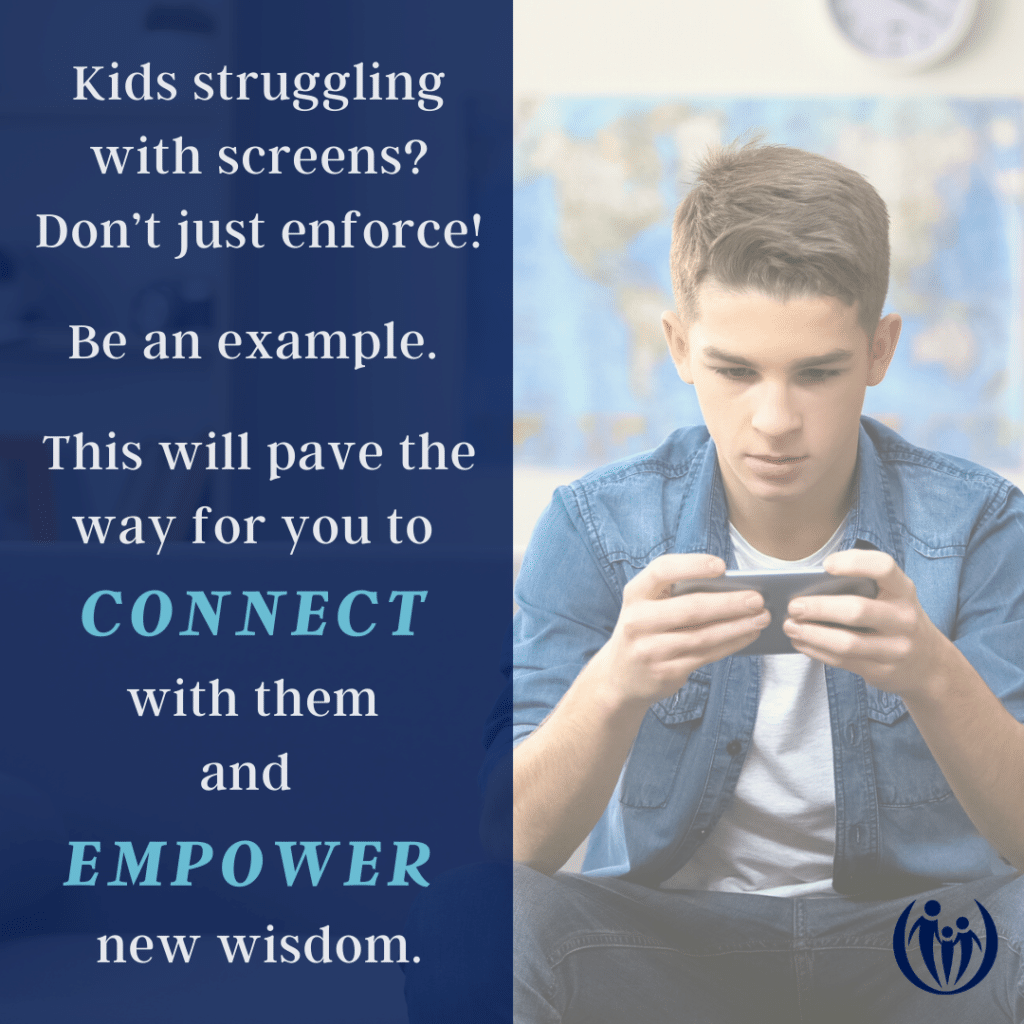 In this podcast you'll:
Learn techniques and skills to connect with your child during the heat of the moment.
Hear role plays involving real-life screen time conflict scenarios.
Be given tools and scripts to work with your child to problem solve the issue of screen time together.
Note: This podcast has a companion blog post. We encourage you to digest both, as there is different and complimenting content in each.
Like what you hear? Don't forget to subscribe, rate, and review Connected Families podcasts so you don't miss a single episode and others can find us more easily!
---
What are your parenting strengths?
You've got them. Knowing your strengths will help you become the best parent you can be. Knowing your parenting challenges is useful information too. Take our FREE ASSESSMENT.
Related Posts
Podcast: Play in new window | Download | Embed