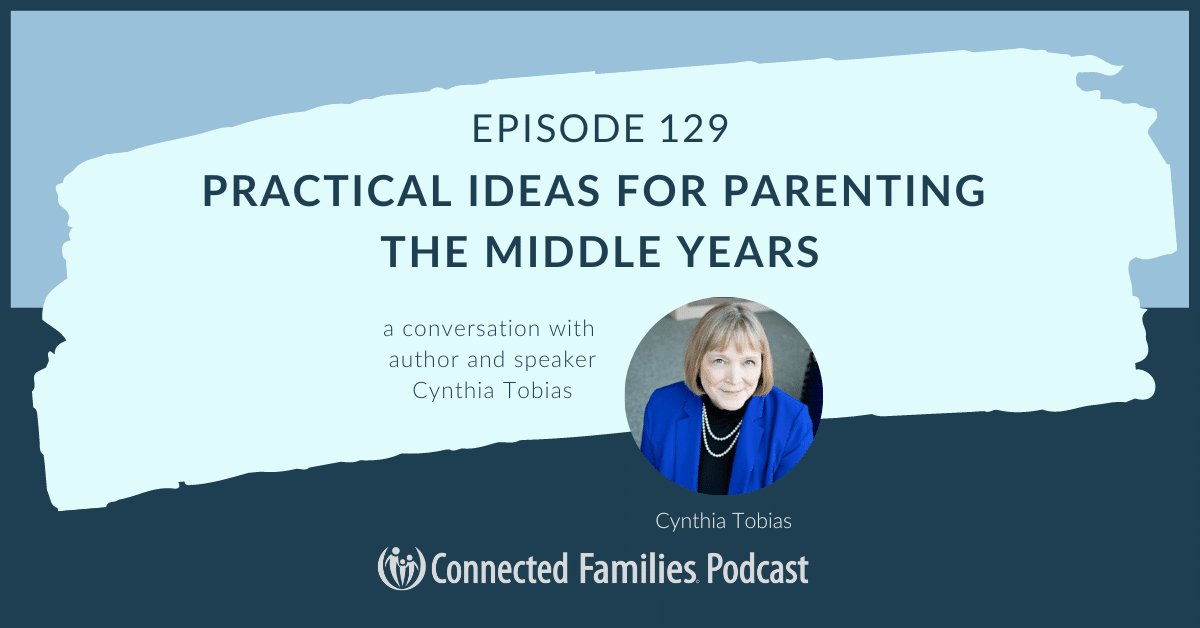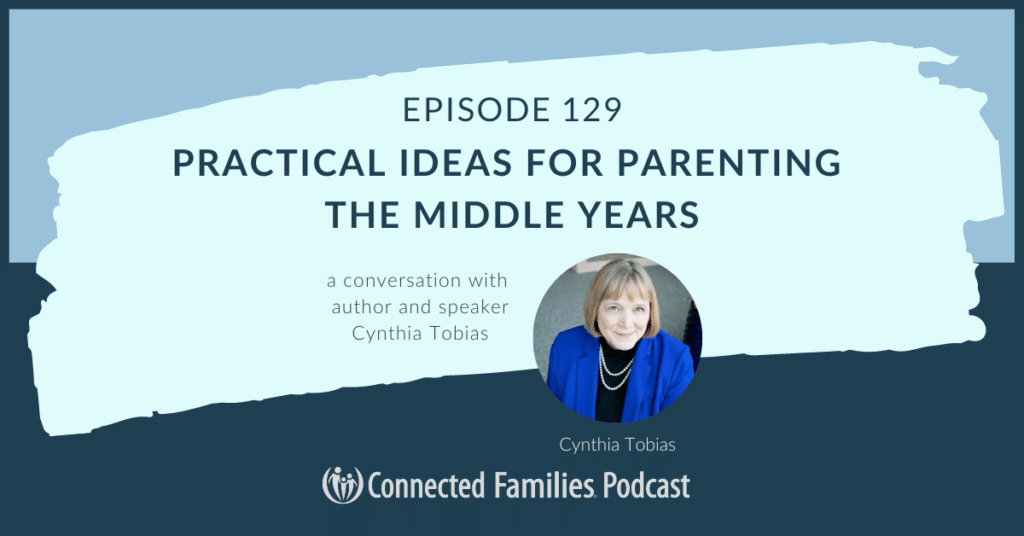 Do you have a child in the middle years, or are those years just a few steps away? (Keep in mind, puberty can begin as early as nine years old!) The middle years can be a tumultuous time for a child. Their body makes significant changes, and so does their brain! So, what does a child need from their parents during this season, and how do parents guide a child who seems to suddenly have lots of new attitudes and opinions? 
In today's episode, Cynthia Tobias (co-author of Middle School: The Inside Story) joins Stacy Bellward (podcast host) to discuss parenting through the middle years. Cynthia brings her professional and personal experiences to offer practical tools for speaking to, guiding, and supporting a child in the middle years with grace and connection.
In this podcast, you'll discover:
the middle schooler's biggest fear…and how to help them
how to change your parenting to adapt to your child's changing needs
ways to shift responsibility and decision-making to the child while still offering accountability and a safety net
why it's okay and important to let a child fail
how to encourage and connect with the heart of your middle schooler
We hope that you have been encouraged by today's podcast, and we look forward to getting to know you. Please check out our website, and don't forget to reach out if you need help. It is a joy to walk with you as you parent your kids in God's grace and truth!
Mentioned in this podcast:
Guest Bio:
Cynthia Tobias has a successful background that includes over 30 years of private practice, eight years of teaching high school, and six years in law enforcement. She has authored 13 books and is a featured guest on radio and television, a popular presenter for businesses, government agencies, churches, and schools throughout the U.S. and the world. Cynthia received her B.A. at Northwest Nazarene University, her Master's Degree at Seattle Pacific University, and an Honorary Doctorate from Northwest Nazarene University in 2015. She is the mother of twin sons, now adults, and she and her husband, Jack, live in the Seattle area. Learn more about Cynthia by visiting her website, www.cynthiatobias.com.
---
Learn more about the Framework
Related Posts
Podcast: Play in new window | Download | Embed