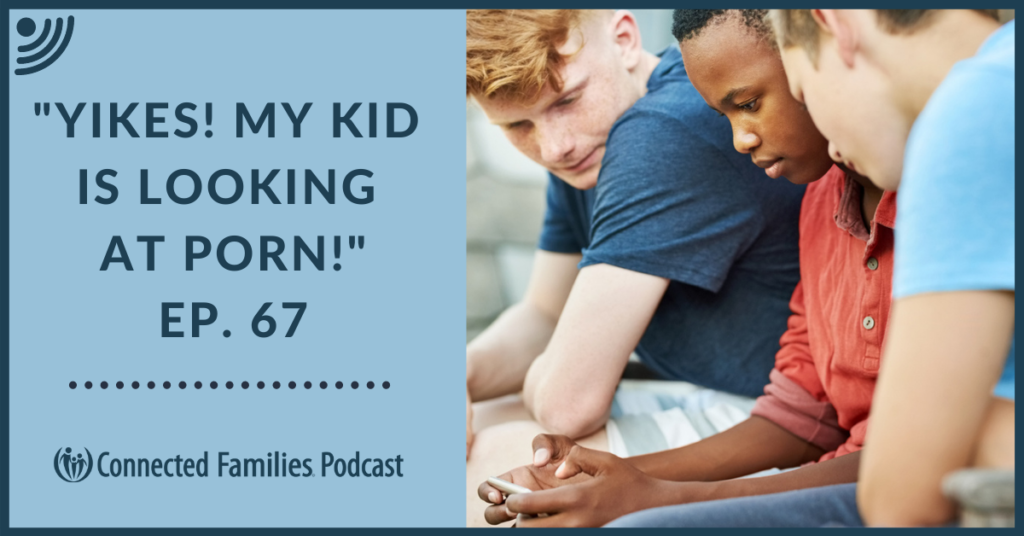 "My kid is looking at porn! What should I do?" Have you experienced this? Or maybe you are concerned about how to prepare your child for future encounters with something inappropriate. Pornography is highly accessible in today's culture. Marketers seem to sexualize everything to sell products. In a world where we are unable to shield our children from this, how do we respond?
Today's podcast is the third of a three-part series focused on topics that dads often encounter as they seek to lead with grace. Join Jim Jackson (co-founder of Connected Families) and Chad Hayenga (Licensed Marriage and Family Therapist and Connected Families Coach) as they discuss the very sensitive and challenging topic of kids and pornography.
As we seek to impart boundaries and wisdom to our kids regarding pornography, our reactions about this topic can either increase shame or invite connection. When we bring God's grace and truth into the challenge of kids and porn, we can focus on our kids' hearts and the parent-child connection that they so desperately need to navigate their struggle.
You'll learn in this episode:
How to confront a child who has been caught viewing pornography
The vital importance of connection with your child as you prepare to talk to your kids about pornography
Ways in which the Connected Families Framework can empower you to discover: "What is going on in me? What's it like to be my child?"
The ways that shame and secrecy can affect your child's struggle and your relationship with your child
This is not an easy topic to navigate, so please let us know how we can come alongside you, and help bring God's grace and truth to your family.
Bible verses mentioned in this podcast:
Want to learn more?
What are your parenting strengths?
You've got them. Knowing your strengths will help you become the best parent you can be. Knowing your parenting challenges is useful information too. Take our FREE ASSESSMENT.
Related Posts
Podcast: Play in new window | Download | Embed