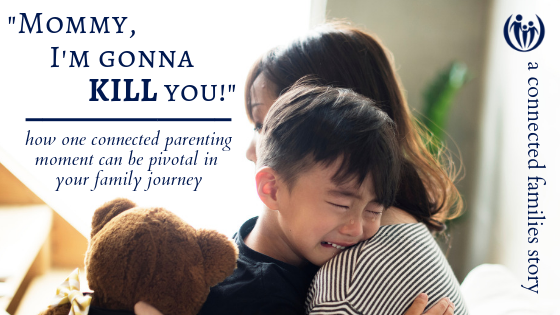 After decades working with parents one of our favorite things continues to be hearing from parents transformed by the Connected Families Framework. We love to hear stories of long-term goals and changes that bring deeper connection.
The following story was submitted by a long-time friend and follower of Connected Families. She shares how one connected parenting moment (that happened 20 years ago) was pivotal in their family journey.
I was in my early thirties, and mom to a rambunctious four-year-old boy and a silly two-year-old girl. It had been a rough week–my husband was considering a major job change, my little ones had been ornery, and I was simply exhausted. I knew I was operating on a short fuse while my kids were operating on fully-charged batteries.
One day my son did something that irritated me. In anger and without thinking, I swiftly reacted in a way that made him upset. Jerking his head toward me, he glared–confused, frightened, furious–and then he screamed: "Mommy, I'm gonna kill you!"
I couldn't believe what I had heard. All of a sudden, a rapid rewind of past decisions and choices I had made swirled in my mind: Where is this coming from? He's only four!
I couldn't make sense of what had just happened. I was confused, frightened, and furious too; and, oh boy, did I want to scream back at him! Instead, I knelt, closed my eyes, breathed in, and exhaled. On an eye-to-eye level with my son I calmly looked at him, called him by name, and said: "Oh, son…I can see that you're very, very angry."
Upon hearing those words, he lunged at me and, with ferocity, flung himself into my arms as his tears bathed my face. I knew that I was the cause of my child's pain; and, yet, in that very difficult and intense moment, I also felt connected. Why? Because for the very first time, I saw him. For the first time, I validated what he was feeling. And in my arms, right then and there, my child felt accepted, loved, and safe.
After a few moments, we began to talk. We talked about hurt feelings and hurtful words and actions. We talked about better ways to express anger and frustration. Most importantly, and most tenderly, we talked about forgiveness.
My son, from time to time, would still drive me into bewilderment. But I held onto this incident as a reminder of how to respond more thoughtfully and lovingly. The incident was a breakthrough that is treasured in my heart.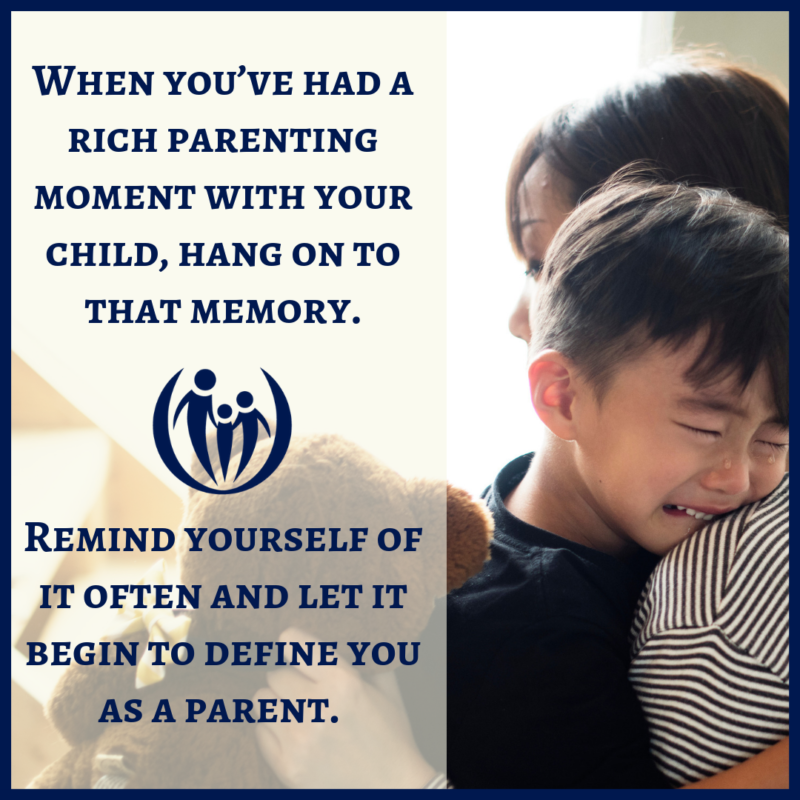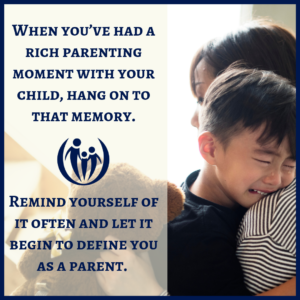 Fast forward more than twenty years–what has become of my son? Today, he is a fun and reflective man, a devoted husband, and a protective big brother to his two younger sisters. He is living out the adventure of being the pastor that God is leading him to be.
This story has some sweet takeaways:
Our kids need us to understand and validate those

big

feelings they can't identify and express clearly.

Kids' outbursts and angry words are opportunities for deep connection if we focus first on

empathy

over control.

Instead of letting your failures as a parent discourage and define you,

let your shining moments be your defining moments

. When you've had a rich parenting moment with your child, hang on to that memory, and remind yourself – That's what God is growing in my life!
---
This story was submitted by Abigail Ramientos Harootian, born and raised in the Philippines, and who lives in Seaside, California with her husband, Don. They have been married for thirty years, and, together, they have a son and two daughters. Amelia is a junior at a university in southern California, and Danica is a graduate student in New York. Andrew and his wife, Elyssa, live in Sierra Madre, California, where he serves at a local church as an Associate Pastor.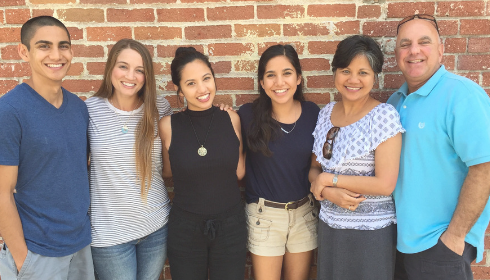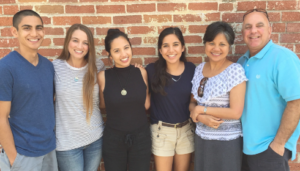 ---
Has the Connected Families Framework influenced the way you parent? Do you have a specific story of your own to tell? We would LOVE to hear your story! Please take a minute to share here.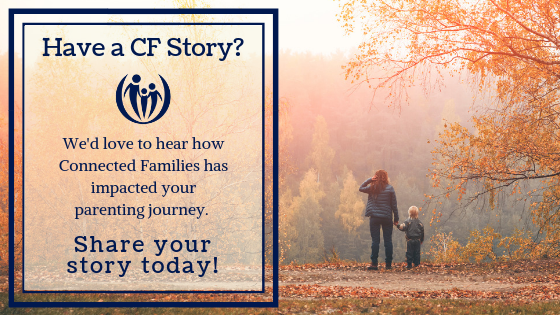 Related Posts