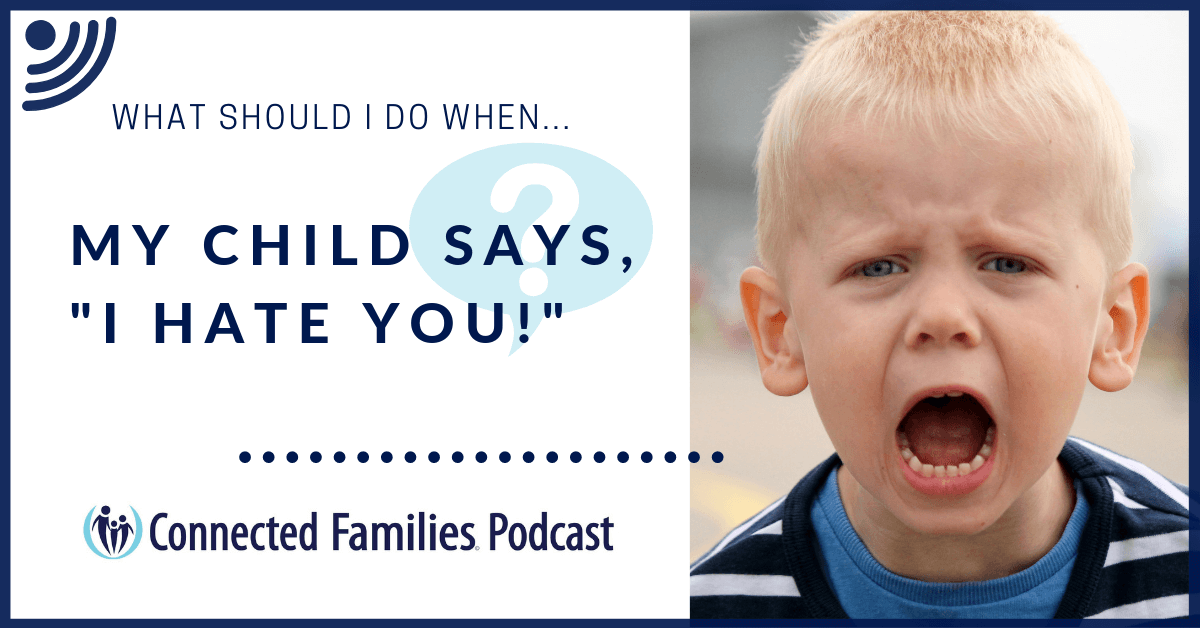 Words are powerful. We can so easily take it personally when we hear hurtful words from our children like, "I HATE YOU!" But instead of reacting in frustration and anger, we encourage you to look below the surface. There may be deep reasons why the child might feel anxious, discouraged or ashamed in a way that is coming out in those aggressive words.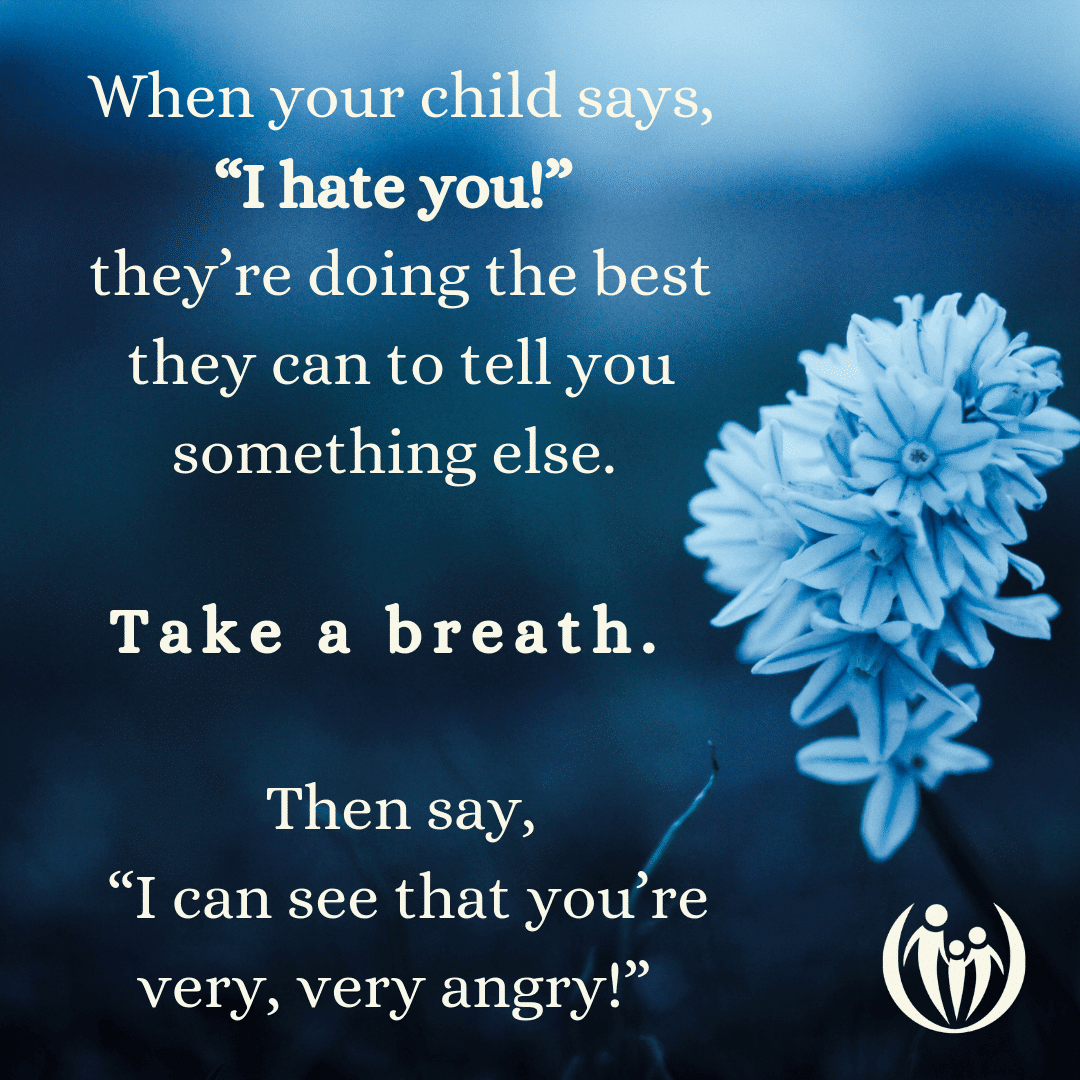 Jim Jackson and Stacy Bellward welcome Lynne Jackson, OTR and parent coach to the show. Lynne is an occupational therapist and brings practical brain-based knowledge and years of experience to this topic.
Today's episode covers:
underlying causes including sensory, emotional, developmental factors that play a role in the words that children say.

how you can respectfully and constructively help your children navigate big emotions that drive the hurtful words.

the "language of emotions." (Here's the link for the

feelings poster

mentioned.)
When your child says, "I hate you!" they're doing the best they can to tell you something else. Take a breath, then say, "I can see that you're very, very angry!"
If this topic hits home for you, download our free Helping Kids with Anger e-book (https://connectedfamilies.org/anger-ebook/) to take steps towards peaceful parenting and connection, today.
Want to learn more?
Related Posts
Podcast: Play in new window | Download | Embed