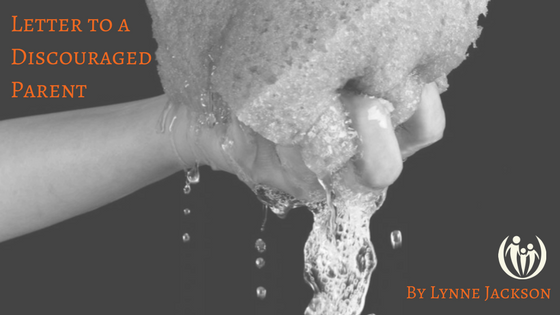 To the discouraged Mom in the third row,
As I share a story from my own parenting journey, our eyes meet and I sense a sadness inside of you. You are here alone. Are you a single parent? Are you married but struggling to get on the same page with your spouse? I'm not sure, but whatever the reason for your solitude, you seem to be bearing a lot of weight on those shoulders.
Perhaps you feel like a sponge, soaking up all the tension in your family. And there's plenty of tension! There's a burdensome sense of responsibility to keep everyone happy, and it's not working.