Your kids are watching you. Constantly. All the subtle messages from the way you live life are being absorbed by their active little minds, even if neither you nor your child are aware of it. During the summer months, there are more chances for together time, as well as opportunities for you to show your kids the kinds of values you hope they will embrace. How you do vacations is no exception. Family vacations can be memorable and deepen relationships with one another. They can also be a wonderful opportunity to teach principles that will help your kids grow in wisdom. Before you plan your summer trip consider being thoughtful about the messages you are sending your child regarding how you vacation.
What is the purpose of your vacation?
In our hectic society, it is easy to either skip vacations because we can't carve out the time, or collapse in an over-priced luxurious spot just to have rest and ready-made entertainment. But…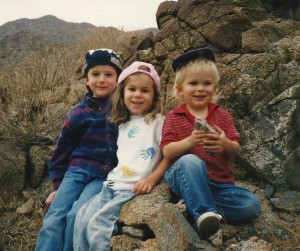 … if you are planning some fun time away this summer, it's helpful to consider carefully, as a family: what is the purpose of your vacation? How might you make it a fun and memorable time together, but also deeply meaningful? And how might you work together toward those goals, instead of coming back having spent a lot of money and stacked up a lot of emails, but not sure what you accomplished.
When our family was younger we learned to set vacation goals that reflected our values:
Instill a love for God's creation

Set our children up for creative (not pre-programmed) fun

Develop resilience and adventurous spirits

Increase their value of history and other cultures

Work as a team, serve others

Deepen our love and enjoyment for each other
Camping proved to be a great match for these goals…and our budget. The kids created mini-golf courses in our campsites. We hiked, sweated and then jumped in an icy mountain stream. We made up elaborate games in the woods when bad weather tethered us to our campsite. On numerous occasions we battled wind and rain together in the Boundary Waters Canoe Area. Recently we were reminiscing about our adventures and our oldest stated, "I love adversity!"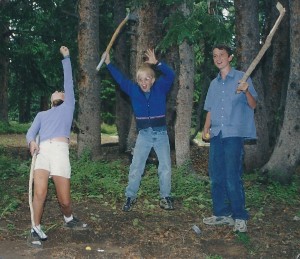 Beyond resilience and creativity, these times deeply enriched our spiritual journey together as well. We crowded onto our roof rack on a remote mountain road, to soak in God's majesty displayed in a fiery meteor shower. We bellowed a favorite hymn at the top of our lungs with the car speakers shaking. We all found objects in the woods that reminded us of the unique way God created us. And had thought-provoking discussions around dinner or a campfire. On a long road trip we listened to a riveting historical fiction audio book about the Civil Rights movement (The Watsons Go To Birmingham: 1963). We were deliberate in the memories we wanted to create.
Were there difficult times and crabby moments? Of course. (We learned early on to call them trips, not vacations.)
Are we implying you should avoid all luxurious vacations? No! When the kids were teens we did a ski vacation and a cruise. But even then, we resolved to leave people and places better than we found them as we looked out for ways to bless and encourage service staff, local folks and even other vacationers.
These experiences were invaluable to our family. Even writing these memorable thoughts brings deep emotions of gratitude for those precious times we shared together. These moments forever shaped our children and they are now resilient, joyful, adventurous lovers of God and people.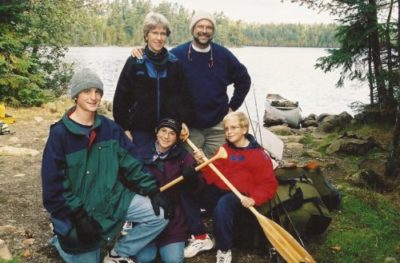 As you contemplate what you might do for a vacation ("trip") this summer, consider:
What might God want to accomplish in your family

? What are important values that you would want to build or strengthen?

What is a small and doable step you can take

toward more purposeful vacations? If you want to try something more rugged or adventurous, or "out-of-your-norm," a day-long or weekend adventure might be a good start.

How might you engage your kids in the planning process

, brainstorming together where you would go, what you would do, even – how you might have

peaceful car rides

?!

Taking part in a mission trip to an impoverished area to serve and learn. There are many organizations that take care of all the details. Check some out here.
1 Corinthians 10:31 tells us "Whatever you do, do it all for the glory of God" — even vacations. Don't miss the opportunity for both rich memories and valuable growth that draws you all closer to God's purposes for you!
---
Being purposeful about family vacations is just one way you can break entitled attitudes in your home. We teach this concept and so much more in our online course
The Entitlement Fix: Growing Hard Work And Gratitude In Your Kids
. Join us today!

Related Posts