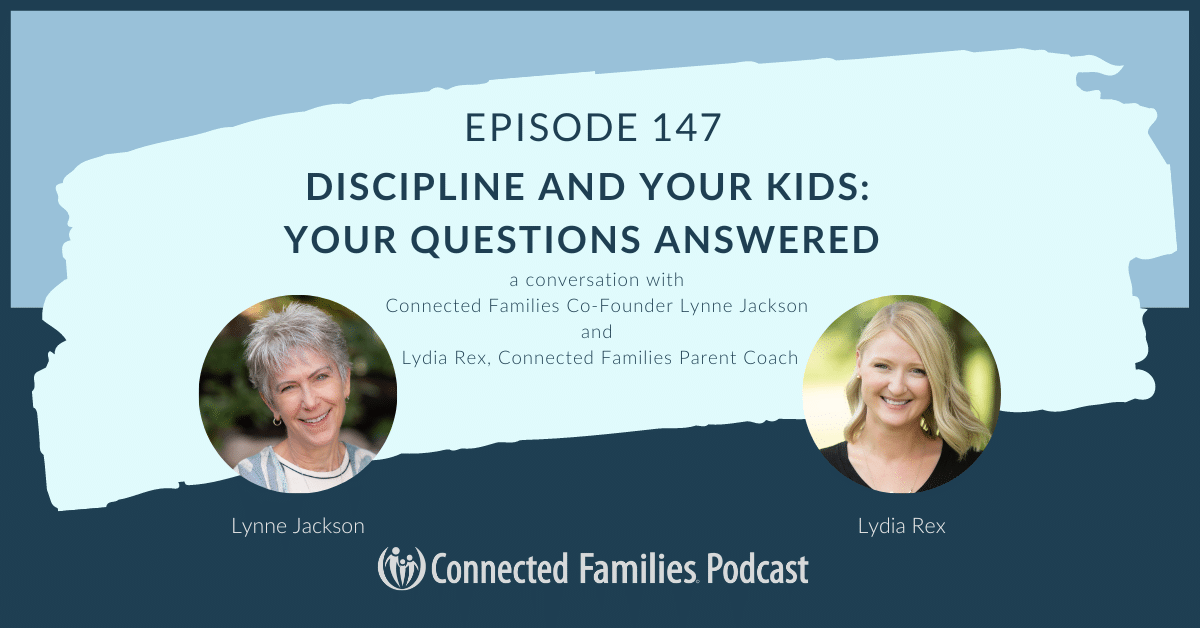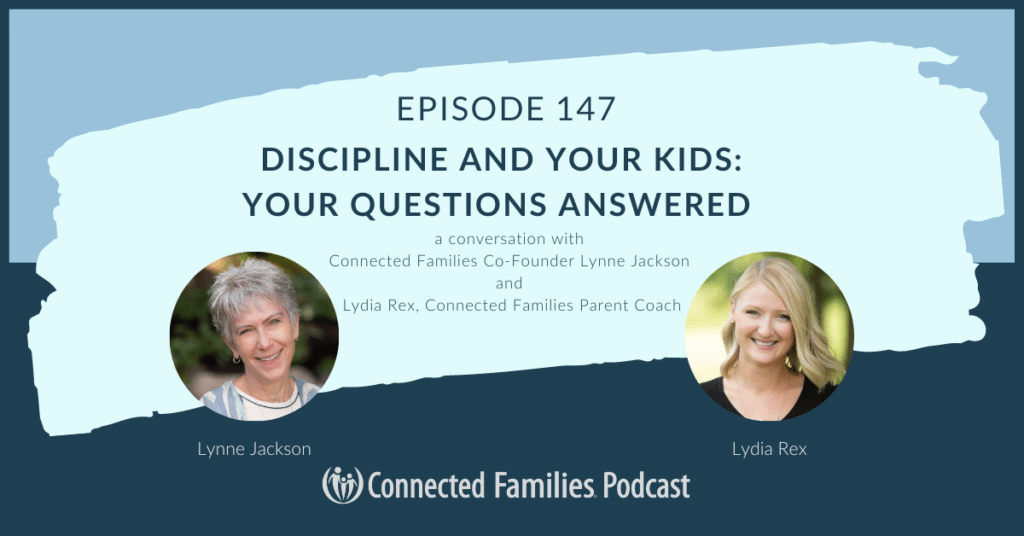 Your kids keep growing and changing, and so do your questions about parenting. Today's podcast might answer a few of your questions and leave you wishing you had your own parent coach. In this Q&A style podcast, Lynne Jackson (Connected Families Co-Founder) and Lydia Rex (Connected Families Parent Coach) answer some common parenting questions from people enrolled in our Discipline That Connects online course.
In this podcast you'll discover:
ways you can help two or more of your kids who are struggling at the same time
how you can ignore the behavior but not the child during a tantrum
that your calm presence when your child is struggling grows safety, love, and connection
why a deeper connection with you can help your child obey
how to stay emotionally safe (but intervene quickly and effectively!) when your child does something potentially dangerous
Thanks for listening to today's podcast. Check out our website for more resources to support your parenting, and don't forget to reach out if you have questions. We are a listener-supported podcast, so your donation fuels our work! It is our joy to walk the parenting journey with you as you parent your kids in God's grace and truth.
Mentioned in this podcast:
---
Podcast: Play in new window | Download | Embed