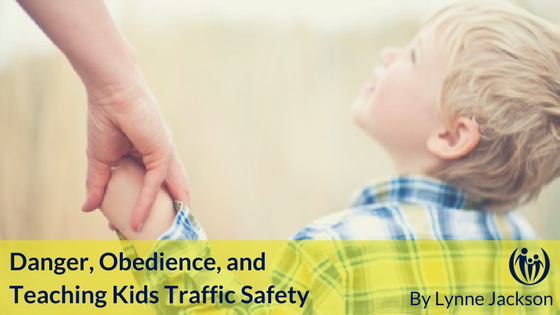 "What does Connected Families teach about obedience?" Hannah, who was exasperated with her defiant preschooler's flighty behavior in a parking lot, explained the context for her question:
When I was leaving Bible study I asked my 3-year-old to stay with me, or hold my hand, or I could carry him. He said he wanted to walk next to me, but then ran off several times, despite my request to "Stop now, and come to me please." Each time I would pick him up, remind him to stay with me if he wasn't going to hold my hand. He bucked his body and threw his hands in my face. When I got him to the car my anxiety escalated into an angry lecture – which he ignored, while his big brother giggled at the whole fiasco. Help! What could I have done differently?
Connected Families believes that learning obedience is a long process rooted in love, trust and a parent's wise guidance. This follows the biblical model of how we learn obedience to God — not out of fear but out of understanding how much God loves us, combined with experiencing the natural result when we disobey his wise commands (Galatians 6:7). The more we learn, the more we trust that God has really good reasons for what he tells us to do.
So let's put that theology to the test with a feisty 3-year-old going A.W.O.L.