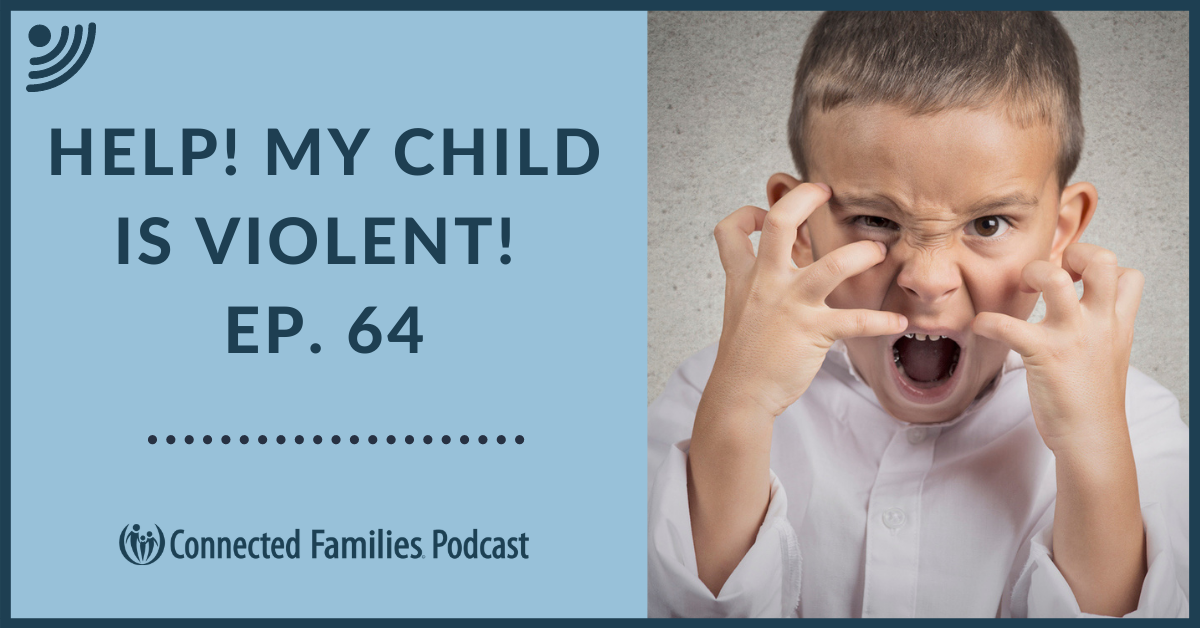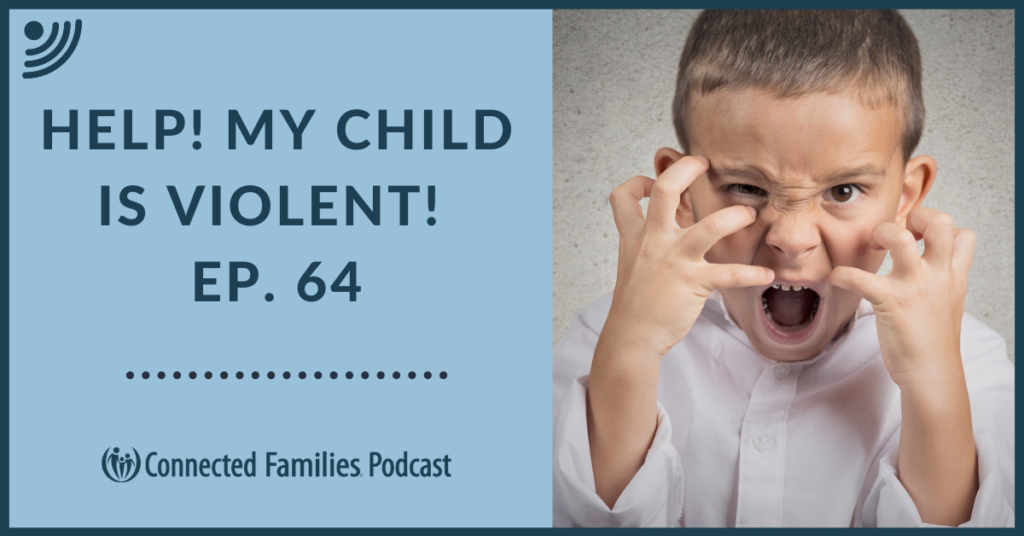 You ask your child to do something simple and they respond with violence. Your five-year-old comes at you forcefully with a toy and is going to hit you. Maybe your teenager is physically fighting and things are getting out of hand. You start to realize your child is violent. Now what?
As a parent in this situation, you may feel discouragement, fear, anxiety, or even shame. It's hard to know what to do when your child is physically aggressive, and it's natural to feel your own emotions escalate as well. You may be wondering, "How can I bring peace to this toxic situation?" 
Defusing a child who is violent
In today's episode, Jim and Lynne Jackson (co-founders of Connected Families) join Stacy Bellward (podcast host) to discuss the difficult challenges of parenting a child who struggles with being physically aggressive. Jim and Lynne talk through the Connected Families Framework, and how it can help defuse an angry child in the heat of the moment. Longer term, this podcast will help guide you as a parent to provide love, safety, and connection for your child.
In this podcast you'll learn:
How to create a strong and confident foundation as a parent: What is going on in me when my child is violent?
How your child's underlying anxiety can often be masked as anger: What's going on in my child when they explode?
Practical and loving ways to provide safety and connection to a child who needs restraint
The power of empathy and truthful, compassionate, phrases to communicate to your child: "I am for you, you are loved, we'll get through this together."
As always, we are here to help and you are not alone! Check out some of our resources below, or reach out to us to learn more about how Connected Families can walk alongside you in your parenting journey.
Encouraging verses and resources mentioned in this podcast:
---
Related Posts
---
Do you feel stuck in negative patterns? Feeling isolated? Are you anxious about your kids' successes or failures? Our Grace and Truth for Moms online course will help you identify and hold on to God's truth about YOU, and equip you to stop believing toxic lies about yourself. This course is created for small groups, so grab a few other moms and be encouraged!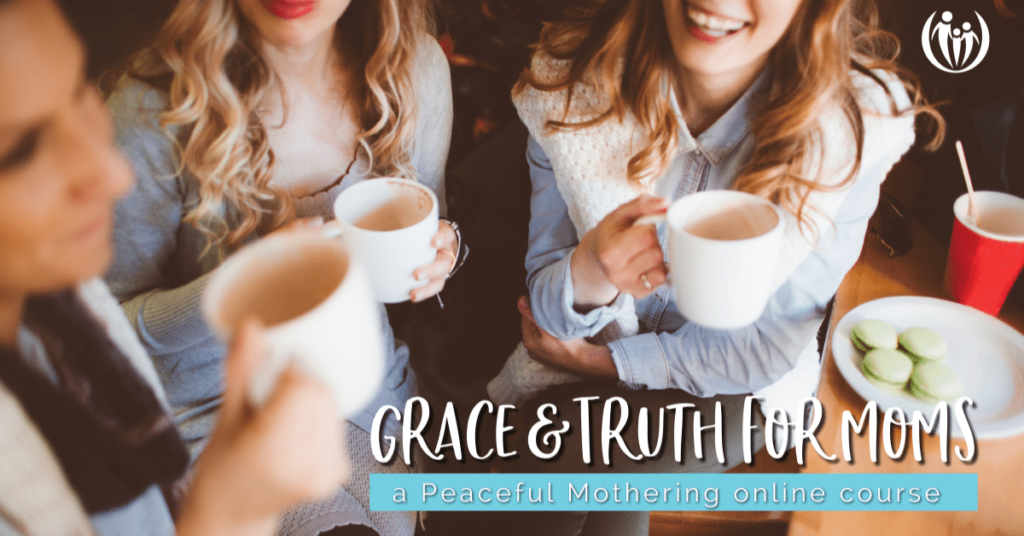 Podcast: Play in new window | Download | Embed