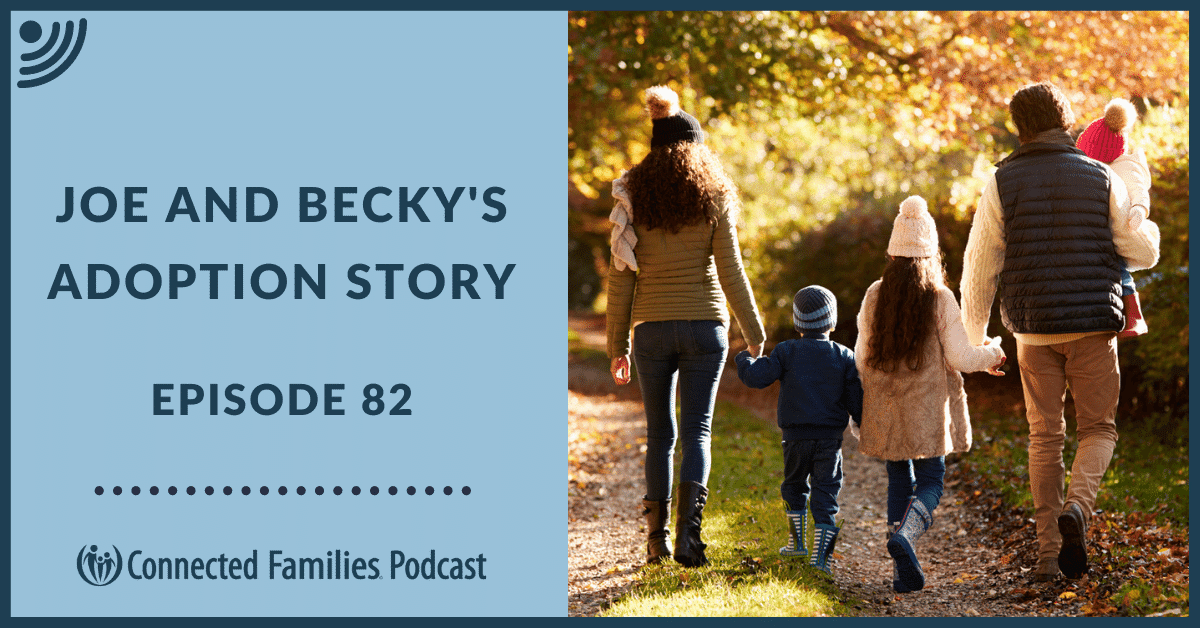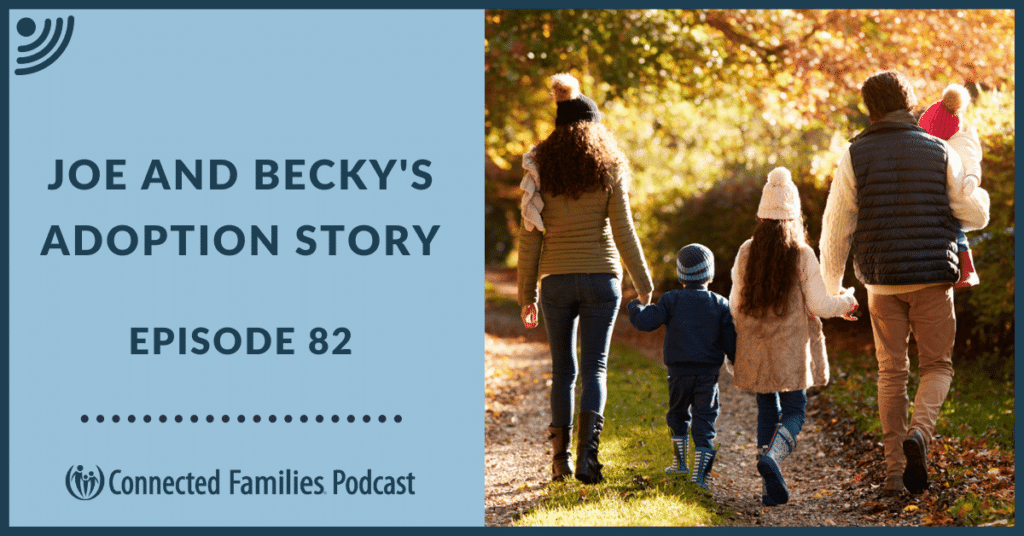 Ever feel like you've read all the parenting books and yet still feel overwhelmed? Or perhaps you struggle because so much parenting advice out there just doesn't seem to fit your family situation. And you've discovered that traditional parenting just isn't cutting it!
This can be especially true for parents who have children through adoption or foster care. In honor of National Adoption Awareness Month, we bring you another fantastic conversation with a family formed through adoption.
Today's podcast brings first-hand stories that demonstrate the practical and meaningful way the Connected Families Framework applies to unique family situations across the board. Stacy Bellward (podcast host) is joined by Chad Hayenga (Licensed Marriage and Family Therapist and Connected Families Coach) and special parent guests, Joe and Becky. Joe and Becky are the parents of three children through adoption.
When they hit a bumpy patch in their parenting journey, they reached out to Chad for parent coaching. As they learned about and applied the parenting Framework, they found a long-term vision for building solid relationships with their children. Not only did they see a change in their kids, but Joe and Becky experienced a change in themselves as well. You can experience this too!
gospel-centered
attachment-focused
trauma-informed
Connected Families offers a path to a parent-child connection that reveals and expresses the same safety, love, and connection to our children that God gives to us. With the power of God's love, we can confront old patterns and ways of thinking about parenting, and embrace a new mindset that builds connected relationships.
In this podcast, you'll learn about:
overcoming your internal struggles to be a more calm and peaceful parent
how the Framework helps you navigate different parenting styles, and offers both a practical and empathetic approach to parenting
the power of affirmation in your child's life (and your spouse's!)
filling the "reservoir of connection" to sustain your family through the tough times of correction
Mentioned in this podcast:
Want to learn more?
Interested in hearing more about Connected Families? Check out our website and these fantastic resources to help you lead your family with confidence and grace. Questions? Need help? Please contact us, we would love to hear from you!
---
Related Posts
Podcast: Play in new window | Download | Embed