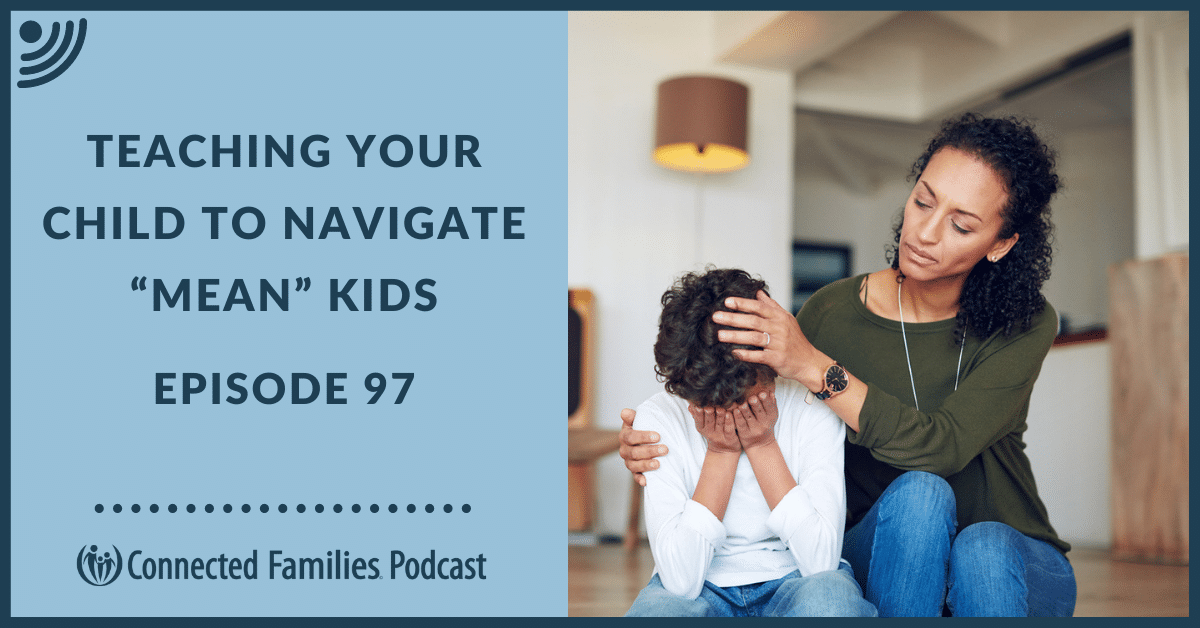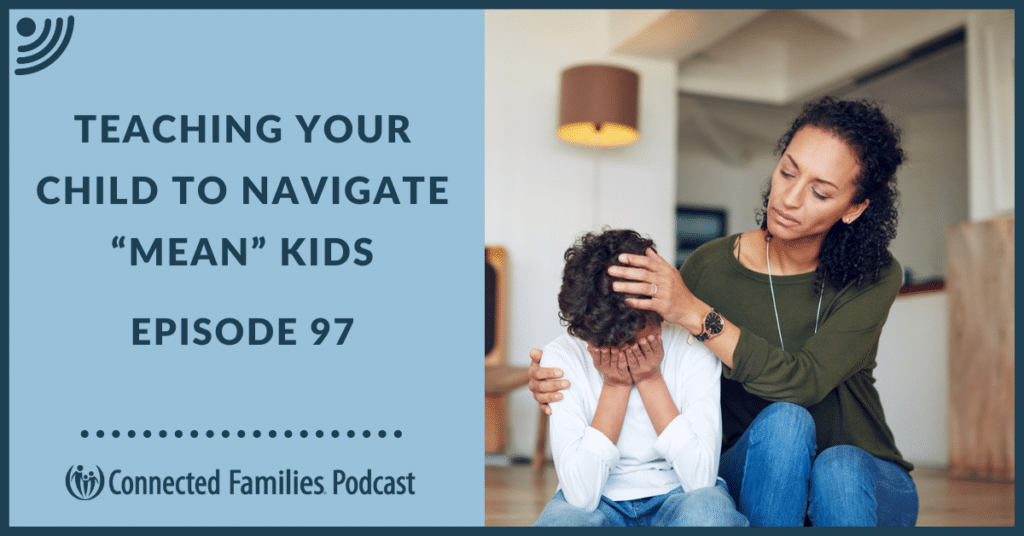 "He called me stupid!" "She said she doesn't want to play with me!" It's so hard when your child comes to you feeling hurt by someone else's words. Words matter. And they hurt! You want to comfort your kids and protect them from being hurt again, but unfortunately that isn't realistic. How can you teach your child to navigate life when kids say things that are mean?
The truth is, we (both our kids and we as parents) are bombarded with all kinds of negative messages that can be hurtful, and bruise our identity and sense of self-worth. Whether it's from other people, the culture around us, or even our own inner critic, we hear things that hurt. Sometimes it's hard to work through it all. We can feel tempted to ruminate and rehearse in our mind the unkind or critical words we hear.
So what can we do to help ourselves and our kids?
In today's podcast, Stacy Bellward is joined by Lynne Jackson (Co-Founder of Connected Families) to share with us a super helpful tool Lynne developed to combat the damage of hurtful words and messages. It's called Trash, Truth, Treasure, and like all of our Connected Families resources, this tool is grounded in biblical truth and based on brain science.
The principles of Trash, Truth, Treasure can help us in tough moments to discern what we believe about ourselves, about God, and about our kids. It will allow God's encouragement to flood us with truth and love. Using this tool as a helpful guide, you can learn to untangle negative, critical messages in your own heart, and help your children to do the same.
In today's podcast, you'll learn:
practical ways to identify: What messages are coming into my mind, and how are they affecting me and informing my identity?
how you can renew your mind, and do the inner Foundational work by asking, "What's going on in me?"
the science of how your brain processes negative messages, and what you can do to work through these messages with objectivity and grace
practical examples of how to help both young kids and older ones work through the tool of Trash, Truth, Treasure
How have you applied this tool in your family? Has it been helpful to you? We'd love to hear more about your experience, and how we can come alongside you to help you parent with truth and grace. Please check out and share our resources with a friend, and if you have any questions, we'd love to hear from you!
Resources mentioned in this podcast:
Related Posts
Podcast: Play in new window | Download | Embed