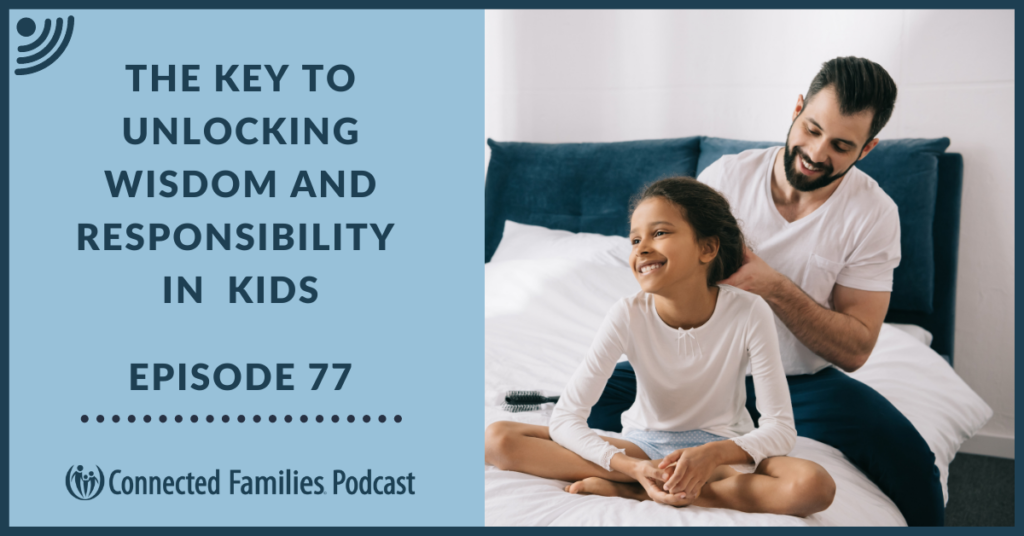 Your child is misbehaving and you just want it to, "Stop!" You want to bring some control to the situation. Emotions escalate. The key to unlocking a Christ-like identity, wisdom, and responsibility in your kids is not a method or a formula. It's connection.
Parenting is hard! You want to hold your child accountable when they misbehave, but your first reaction as a parent can set the tone for how your child receives that discipline. If you want to know what to do to change the trajectory of a tense encounter with your child listen to this podcast. The result: more peaceful and effective outcomes.
Unlocking wisdom and responsiblity in kids
"Connection before correction" is part of the "special sauce" that makes our Connected Families Framework unique! In Part Two of this series, Jim Jackson (Connected Families co-founder) and Chad Hayenga (Licensed Marriage and Family Therapist and Connected Families Coach) join Stacy Bellward to show you how to bring connection to your parenting in thoughtful and practical ways.
In this podcast you'll discover:
the vital role of connection in the Connected Families Framework
how connection outside of correction can build trust and improve your relationship with your child during moments of misbehavior
what connection looks like in practical ways in the midst of misbehavior
the importance of seeing beneath the misbehavior to connect with your child's heart
We are here for you as you seek a more connected relationship with your child! A fantastic place to start is our Discipline That Connects with Your Child's Heart online course.
Parenting resources mentioned in this podcast:
---
Frustrated by constant discipline challenges? Take 15 minutes to read our free ebook 4 Messages All Children Long to Hear: A Discipline That Connects Overview.
Podcast: Play in new window | Download | Embed