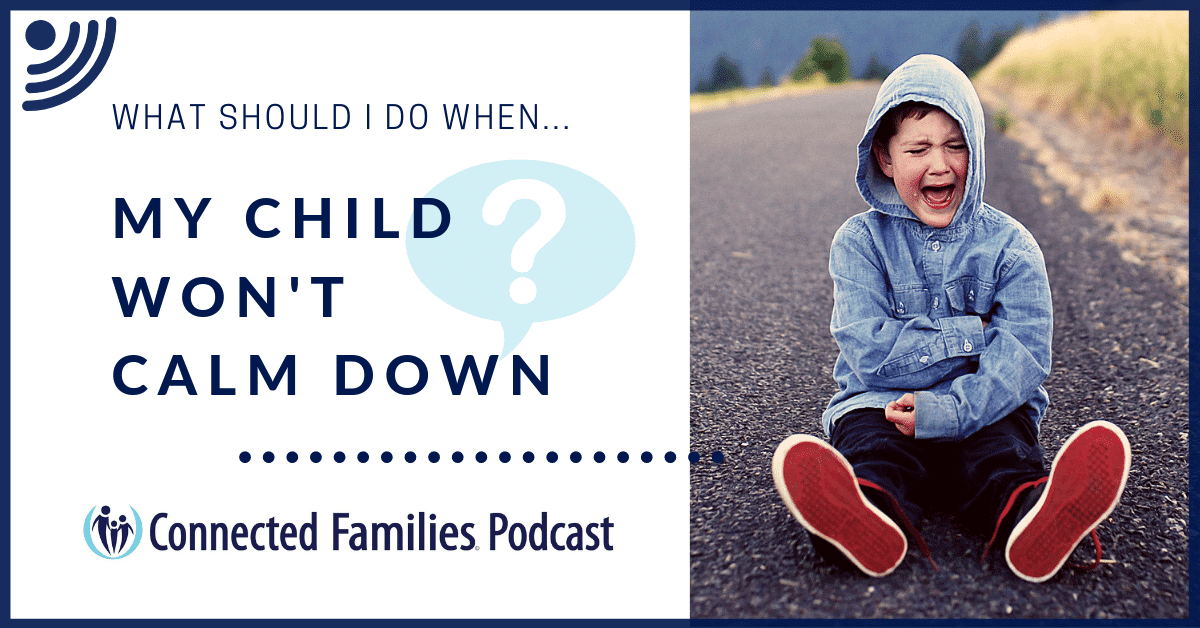 "My child won't calm down!"
Have you ever said these words? Perhaps even this morning? 😉
On this Connected Families Podcast episode we discuss this relevant parenting concern and provide steps that you can take to move forward with grace and connection.
Our guest today is parenting expert, and Connected Families co-founder, Lynne Jackson, OTR. Lynne brings practical tips that you can use and a deeper understanding around the brain science of meltdowns. She'll help you explore the questions:
What is going on with

me

?!?

What is going on with my child?

How should I respond when my child won't calm down?
You'll learn what to say and do when your child won't calm down, including how to effectively use empathy in the midst of a meltdown (I know! It's hard!). You'll also learn the keys to reducing the frequency of those meltdowns over the long haul, so your child can begin to learn to calm down independently when upset.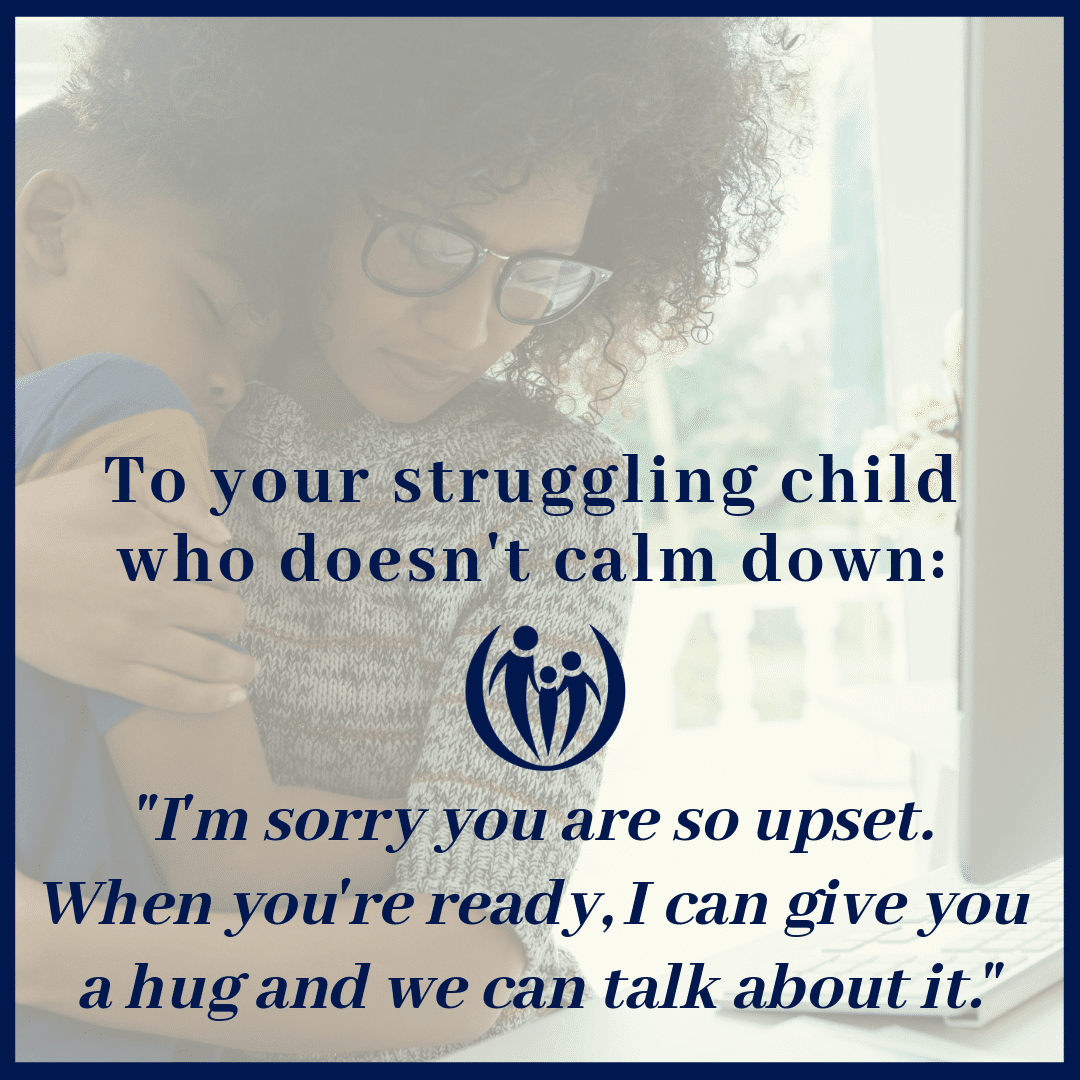 Help your child feel safe, loved, called and capable, and responsible for their actions. Check out the resources we mentioned on the podcast:

---
Want to learn more?
Related Posts
Podcast: Play in new window | Download | Embed