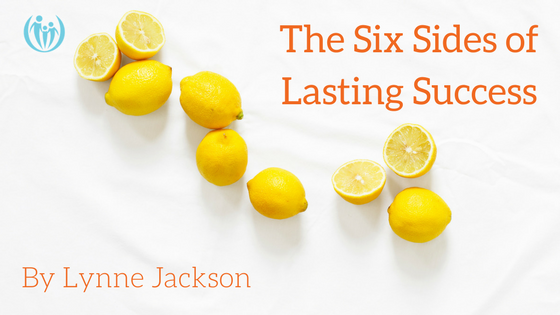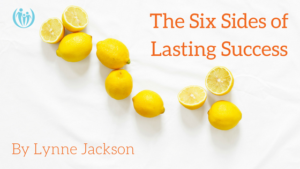 Ever watch your kids' moods ricochet like a pinball off the latest circumstance? Ever feel like your own moods are a magnification of whatever is going on in your child at the time?
Charles Swindoll challenged us all with his famous statement, "…life is 10% what happens to me and 90% how I react to it."
How can we each grow our abilities to "make lemonade out of lemons" or learn to persevere through challenges? Answer: focus on our small successes! Even if they are small, when we can value and even celebrate successes, it "fertilizes" them and they grow to become a larger presence for the next challenge.
The common practice of sharing "highs and lows" of a day around the dinner table reinforces the notion that life is about what happens to us (over which we have little control). We can then focus on how we choose to react (over which we have complete control). Thought provoking questions with some helpful scripture, can help parents and kids alike learn to value perseverance, adaptability and kindness in the face of challenges. So at your next dinner, ask your kids (and share your own examples), "When did you…
…work hard at something that was difficult?" (Col. 3:23) Whatever you do, work at it with all your heart, as working for the Lord…
…make a boring task be creative or fun?" (1 Thess. 5:16-18) Rejoice always, pray continually, give thanks in all circumstances; for this is God's will for you in Christ Jesus.
…respond kindly when someone was angry? (Prov. 15:1) A gentle answer turns away wrath…
…remember God's love when feeling discouraged?" (Rom. 8:37) In all these things we are more than conquerors through him who loved us.
…try again after a mistake?" (Phil. 4:13) I can do all this through him who gives me strength.
…choose a good attitude when it was hard?" (Col. 3:12) Therefore, as God's chosen people, holy and dearly loved, clothe yourselves with compassion, kindness, humility, gentleness and patience.
We've included a printable "Character Cube" cut-out to make a conversation cube for your dinners. Let everyone in the family have a turn rolling the cube until at least one person can think of a story to tell from the last few days that would answer the question that lands face up.
Once the cube game is familiar you can add questions when kids give their answers. What was the result of that? How did you feel afterward? How did that help you? How was that a blessing to someone else? What good thing did you practice?
Giving this sort of focus to kids' success (and our own) goes far to develop positive attitudes and practices. Give it a roll!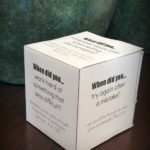 Sign up below to receive a weekly dose of encouragement straight to your inbox:
Photo by Lauren Mancke on Unsplash